Oh Boy, Mickey Mouse's 90th Birthday is on November 18! There are lots of ways to join the celebration to look forward to, even on Disney Games for the phone! New content updates and sales across Disney Heroes: Battle Mode, Kingdom Hearts Union X [Cross], Disney Emoji Blitz and more will be apart of commemorating this momentous event.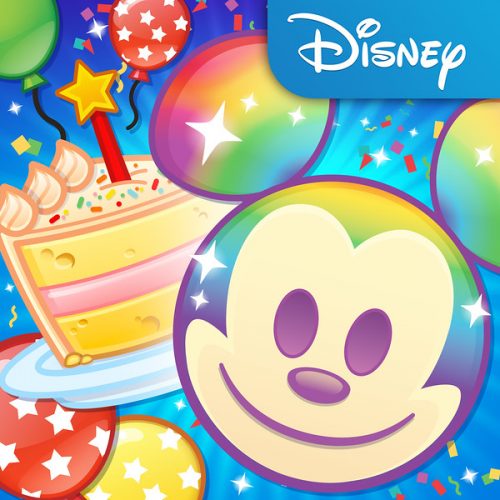 Mickey-inspired content coming to Disney Games:
Disney Stickers: Mickey's 90th: Fans can celebrate Mickey's 90th through iMessage with 21 new animated stickers featuring "The True Original". The pack will feature beloved Mickey expressions celebrated throughout the years and include more than 20 themed stickers. Disney Stickers: Mickey's 90th is available for download today through the App Store.
Disney Heroes: Battle Mode: Nov. 14 – 21 – Players will be able to add Mickey himself to their teams during a week of special contests and events. Battling through the campaign will unlock his powerful skills like Silly Symphony and Apprentice Sorcery. Disney Heroes: Battle Mode is available on the App Store, Google Play and the Amazon App Store.
Disney Magic Kingdoms: Nov. 14 – 22 – Players can celebrate 90 years of Mickey by welcoming him, Minnie, and Pete as their classic versions. Additionally, Mickey is preparing some musical fun on a new attraction – the Steamboat! Disney Magic Kingdoms is available on the App Store, Google Play Store, or Windows Store.
Disney Emoji Blitz: Nov. 15 – 20 – The "Clear the Frosting" event will award a Diamond Box prize to players who complete the event, featuring either Steamboat Willie Mickey, Sorcerer Mickey or the new, exclusive Rainbow Mickey. A special Mickey giveaway will also take place in-game on Mickey's birthday, November 18. Disney Emoji Blitz is available for free on the App Store, Google Play and Amazon App Store.
Disney Tsum Tsum: Nov. 16 – Nov. 21 – A special, limited-edition pick up capsule will be available for a short-time, containing Pirate Mickey, Fantasmic Mickey, Conductor Mickey, Sorcerer Mickey and Musketeer Mickey. Disney Tsum Tsum is available for download on the App Store and Google Play.
Kingdom Hearts Union χ [Cross]: Nov. 18 – Dec. 7 – A Mickey Mouse quiz will be available in-game until the end of the month, allowing players to win up to 1,000 Jewels to celebrate Mickey's 90th birthday. Additionally, players will have the chance to obtain even more Jewels through a free daily draw running through Dec. 7! Keyblade wielders will also be able to celebrate Mickey in style with discounted Mickey and Minnie-themed avatar boards available through Dec. 2.
Covet Fashion x Disney Style Challenge: Nov. 18 – For one day only, Covet Fashion will host a Mickey's 90th Disney Style Challenge. Players will style a classic look inspired by Mickey to celebrate the 90th anniversary of a true original! The app is available for download on theApp Store and Google Play.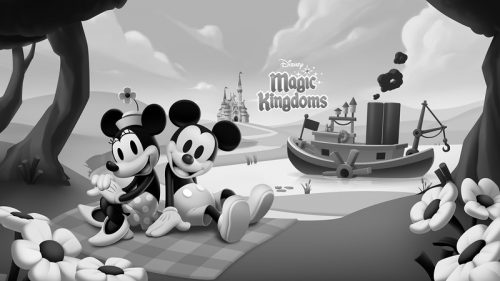 Mickey's Birthday Game Sales:
Limited-Time Sales: Mickey's birthday celebration will feature sales across the above titles as well as Disney Stickers: Mickey & Friends, Disney Junior Appisodes, Castle of Illusion Starring Mickey Mouse and Disney Epic Mickey 2: The Power of Two, ranging from 25% – 50% off.
The Kingdom Hearts Mickey through the Years trailer will be sure to give fans plenty of nostalgic feels.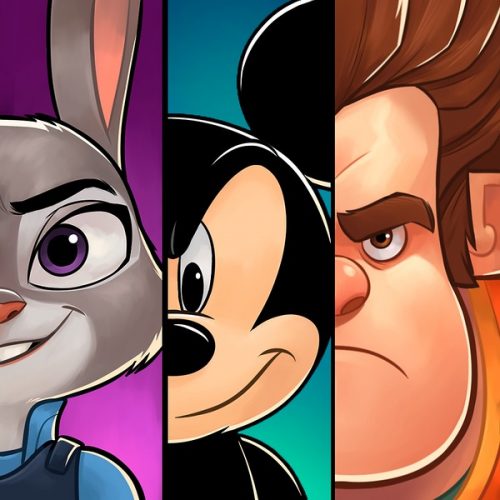 Will you be commemorating Mickey's 90th Anniversary with the fun new content from these popular Disney Games?
Disclaimer - As an Amazon Associate, I earn from qualifying purchases.
---
Thank you for visiting the Disney Fashionista website. Be sure to sign up for our Daily Newsletter where we deliver the best in Disney Fashion, Travel, Makeup and More to your inbox! You can find us all over the internet at Twitter, Facebook, Instagram, and even Pinterest!