Are you part of a Disney couple? Do you and your partner love to travel to Disney together? You know, they say that couples who Disney together, stay together! These fun Disney Couple shirts and perfect for those who love to work regular Disney trips into your relationship.
Before I met my fiance, he had never been to Disney. Not even once. Now, six years later, we have taken a total of four vacations to Walt Disney World. I guess that makes us a certified Disney Couple! And even though we aren't currently planning a fifth trip, whenever we do decide to go, I think these shirts are a must-have!
These shirts read "Couples Who Disney Together, Stay Together." If that's true, I know that this relationship will last forever! Whenever we vacation at Disney, we just have so much fun and it really helps to strengthen our relationship and bring us closer together. Hey, if he can handle me at Animal Kingdom in a torrential downpour while I'm wearing an oversized poncho and Crocs, he can handle me in everyday life!
These shirts come in a variety of styles and colors who you can customize your look to suit your own personalities.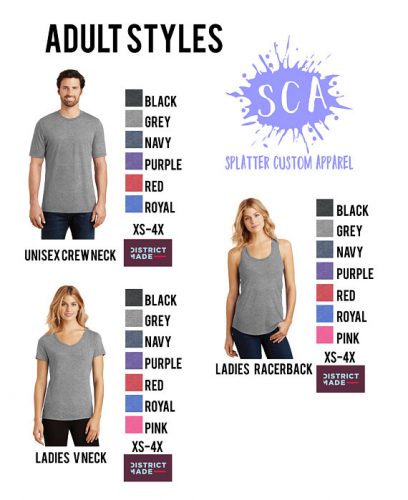 For the ladies, you have your choice between a racerback tank top, ladies vneck shirt, or the classic unisex crew neck. And just look at all the different font color choices! They even have rose gold glitter as an option! And I don't know about you, but that Light Pink could totally pass for Millennial Pink, don't you think?
If you are a couple who loves to Disney together, head over to SplatterCustoms on Etsy HERE to check out these fun Disney vacation shirts. And don't forget to let me know what you think of today's Disney discovery in the comment section below.
Disclaimer - As an Amazon Associate, I earn from qualifying purchases.
---
Thank you for visiting the Disney Fashionista website. Be sure to sign up for our Daily Newsletter where we deliver the best in Disney Fashion, Travel, Makeup and More to your inbox! You can find us all over the internet at Twitter, Facebook, Instagram, and even Pinterest!