When touring the Disney Parks, it's important for me to have a bag that's not only cute and stylish but functional and comfortable too. My Favorite Disney Handbags for visiting the Disney Parks have to check off all the boxes, and still look stylish.
My three main needs for a park bag is that is must be big enough to carry everything you need, comfortable to wear, and of course hands-free! I don't pack for a week for a day at the parks, but I still like having space for my phone, touch-up makeup, wallet, a water bottle, and a couple snacks. In addition to those items, I like there to be enough room so my bag doesn't feel stuffed, and there is room to stick a souvenir or 2.
This Harvey's bag is literally called the Park Hopper. This bag has known for being a million-in-one bag. It can be worn as a cross-body, arm bag, or even a backpack. The bucket body of the bag leaves plenty of room for fitting everything you need, and still easy to wear. Top it off with a colorful print featuring Mickey and his pals, and we have an ace bag for the parks!
The Kipling Alice in Wonderland Crossbody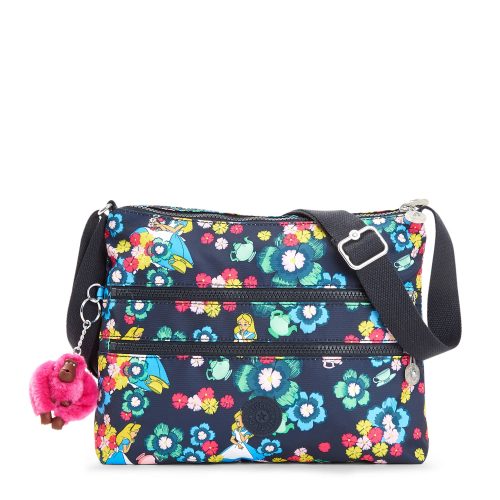 I have to admit, I loved carrying Kipling bags even before they started doing Disney collaborations. The bags are super durable, and the sporty styles are always very comfortable. The crossbody style from Kipling is always a favorite, because of all the pockets! It's easy to stay organized with this bag.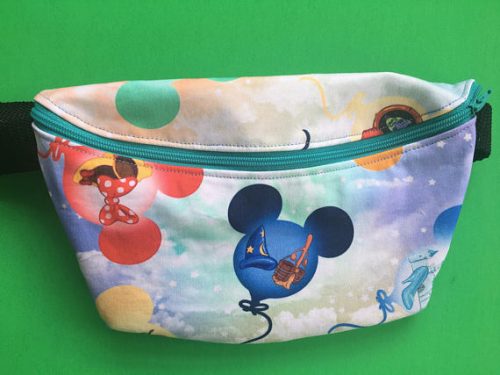 I know it's not technically a handbag, but we can't count out fanny packs as being handy at the parks. These keep you hands-free and worry-free about straps. You can even find them in cute designs, like the handmade ones from Mickey and Mandy! Although you can't fit a bottle of water in these, I usually carry a water bottle strap when I'm rocking the hip packs.
The Loungefly Little Mermaid Crossbody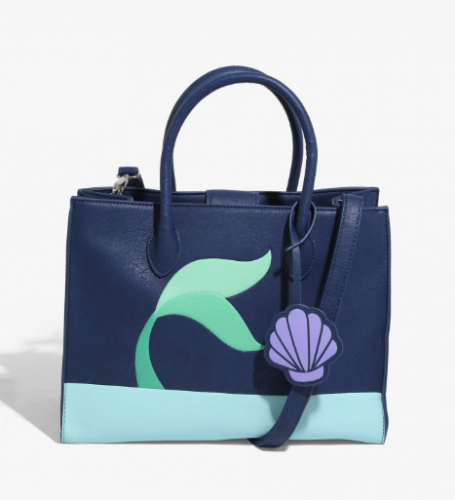 Loungefly bags are another one of my favorite go-to brands for bags to carry when I visit the Disney Parks. This Little Mermaid inspired one is great for when you want a dressier look too. It has interior drop and zip pockets, as well as a center zippered pocket, for keeping everything in its place. It's hard to narrow down the perfect Loungefly Disney purse, but this one is nice and roomy, with a sleek design.
The shopDisney Mickey Mouse Messenger Bag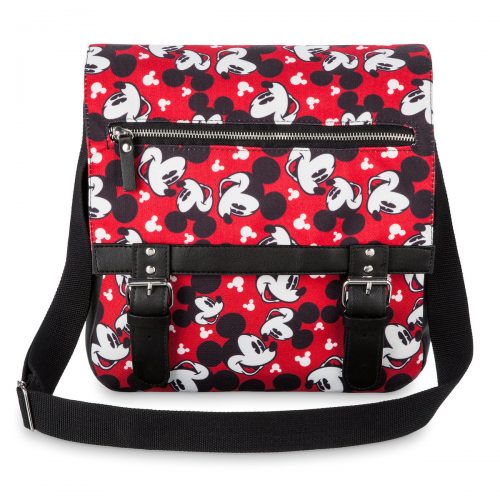 This handy bag is just adorable with all of the cute Mickey faces, on a bold red background. This sturdy bag has a faux leather trim and is roomy enough to carry all your daily essentials. There's also an adjustable strap for comfort and an interior drop pocket for organization. It's also a very affordable bag at just $24.95 on shopDisney, which makes this the bag that gets you the most bang for your buck.
There are lots of bags that are great for the parks, but these are just a few of our Favorite Disney Handbags. What type of bag is your favorite for bringing on a visit to the Disney Parks? Let us know in the comments below!
Disclaimer - As an Amazon Associate, I earn from qualifying purchases.
---
Thank you for visiting the Disney Fashionista website. Be sure to sign up for our Daily Newsletter where we deliver the best in Disney Fashion, Travel, Makeup and More to your inbox! You can find us all over the internet at Twitter, Facebook, Instagram, and even Pinterest!