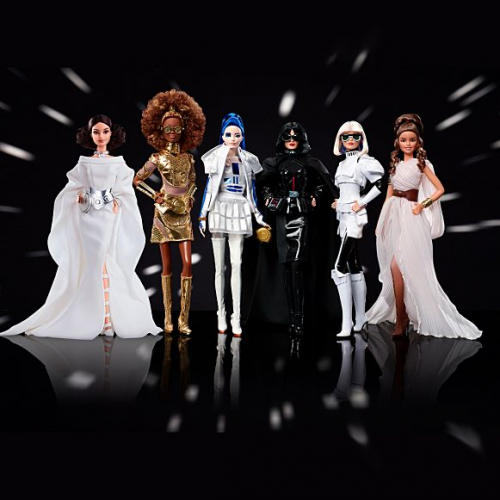 If you thought your days of wanting to buy Barbies were over, guess again!  These gorgeous Star Wars Barbie Dolls are definitely going to be on your wish list!  Each one elegantly embodies the character the doll represents while staying fashionable!  It truly is high fashion Disneybounding!  Each doll is available individually, and there are also a few sets available!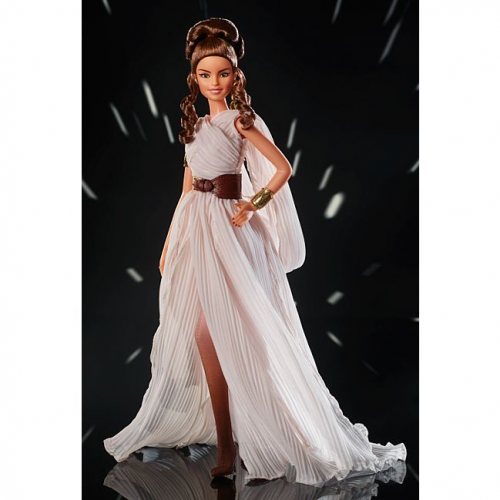 First up is this elegant Rey Barbie!  The Rey doll features a fabulous front-slit chiffon gown that has a crossover neckline and draped hood just like Rey's iconic outfit!  She also has gorgeous ombre copper boot-leggings.  Her hair even reminds me of Rey's hair!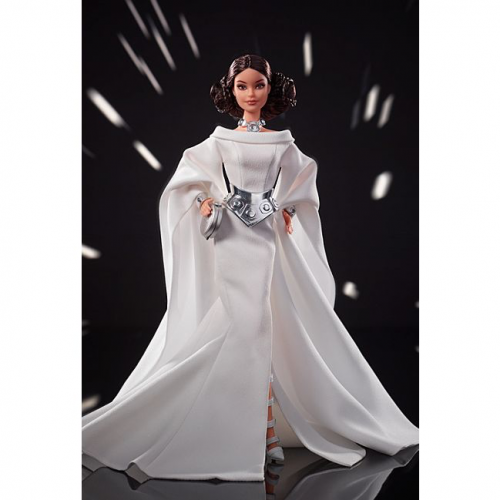 Next is this fabulous Princess Leia Barbie!  The Leia doll features a gorgeous white gown with floor length sleeves that is very reminiscent of Leia's white dress!  She even has an updo that pays homage to Leia's iconic side buns!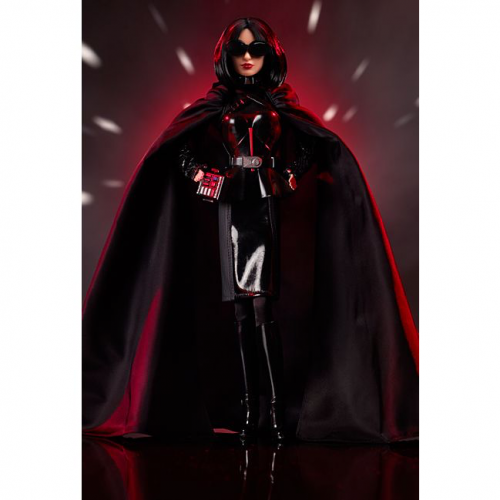 Next up is this villainous Darth Vader Barbie!  The Darth Vader doll features an incredible all black outfit!  From head to toe, she is covered in black and even has black hair, dark sunglasses, and a black cape!  I love the shiny details that add a bit of an armor feel to this outfit!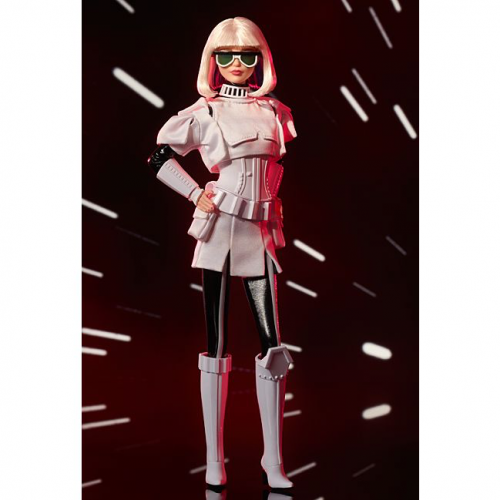 Speaking of armor, next is this sassy Stormtrooper Barbie!  The Stormtrooper doll features a patent-leather style black bodysuit with a white armor-like dress and corset on top along with asymmetrical armor-like boots!  The sunglasses and hair complete the look!  Pew pew!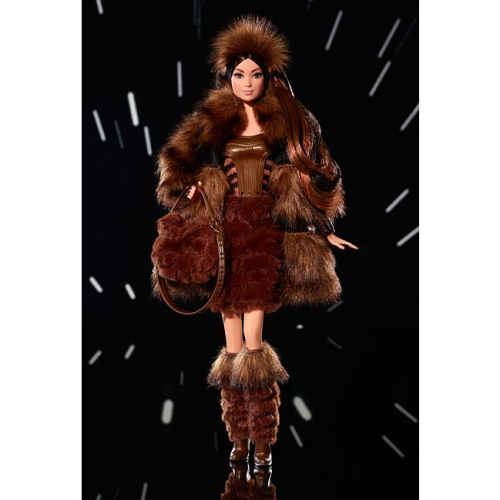 This adorable Chewbacca Barbie is next!  The Chewbacca doll features a faux fur, vinyl, and organza strapless dress, a faux fur coat, a furry headband, and even furry boots!  My favorite accessory has to be the furry bag that pays homage to Chewy's iconic bandolier satchel!  Of course, she also has long flowing hair, just like Chewbacca!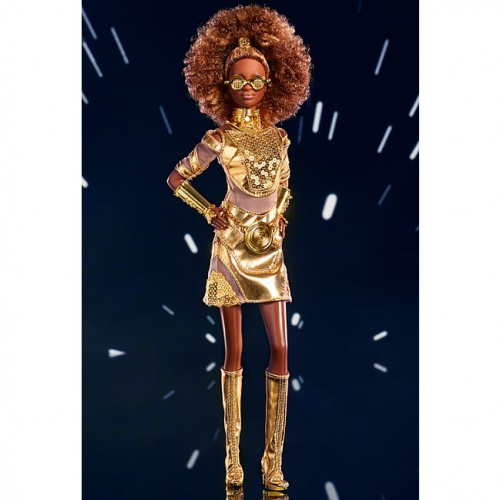 Next up is this shimmery C-3PO Barbie!  The C-3PO doll features a golden getup adorned with gold sequins, sheer organza, and other gold accents!  With matching gold boots, gold glasses, a gold belt, and even gold hair accessories, she is definitely channeling her inner C-3PO!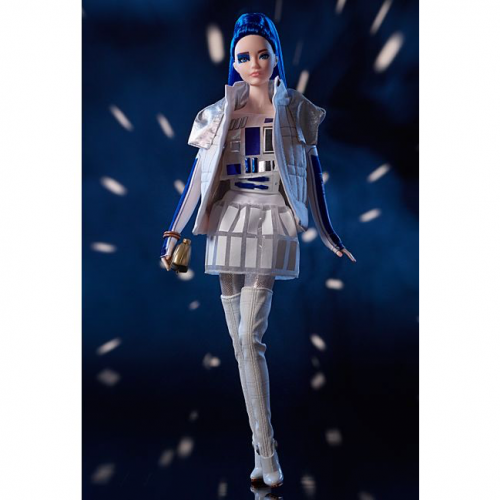 Last, but certainly not least, is this stunning R2-D2 Barbie!  The R2-D2 doll features a white geometric dome skirt, a white and blue bomber jacket, metallic silver tights, and even white thigh-high boots.  The blue accents on the bodice, blue hair, and blue "radar eye" makeup complete this astromech droid style!
If you would like to purchase any (or all) of these gorgeous Star Wars Barbie Dolls, you can find them HERE!  Some of these fabulous dolls are also available on amazon.com HERE!
Which one of these high fashion dolls from a galaxy far, far away is your favorite?  Let us know in the comments below!
Disclaimer - As an Amazon Associate, I earn from qualifying purchases.
---
Thank you for visiting the Disney Fashionista website. Be sure to sign up for our Daily Newsletter where we deliver the best in Disney Fashion, Travel, Makeup and More to your inbox! You can find us all over the internet at Twitter, Facebook, Instagram, and even Pinterest!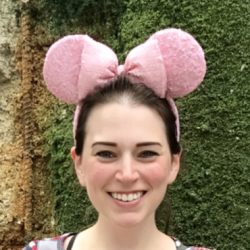 Latest posts by Lindsey N
(see all)