I am still decorating my  house. I love finding different Disney items that may not be as popular as other options. I found a variety of shower curtains today that are making my life rather difficult. I have no idea which one to choose!! Today's Disney discovery is an assortment of castle shower curtains.
I like this one because it shows a little bit more than just the castle. The vibrant colors of the flowers and landscaping are stunning! Now I know that the castle needs anything else with it but it makes me feel like I am "home". I found this one HERE.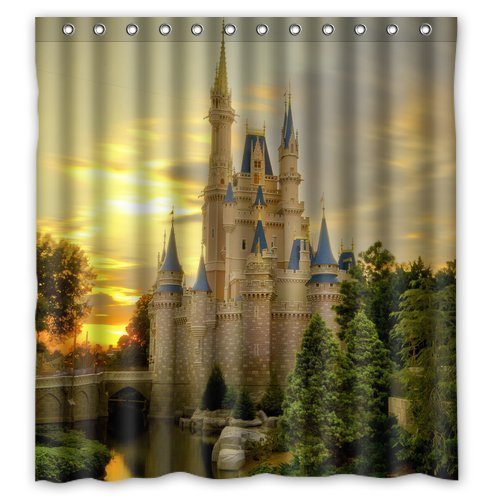 I love the castle all times of day, including sunrise and sunset! This one isn't art as much a lovely photo. I think this actually has the potential to make me miss home more! I found this one HERE.
Which one would you choose? Help me decide! I'd love to hear your comments so leave them in the comment box below!
Michelle is an avid Disney lover and fashionista who loves to combine her two hobbies. She loves to shop and find the newest and best Disney finds to share with her fellow fashionistas! Be sure to follow her on her Facebook page and on twitter!