I love finding Disney items in the most unexpected places! When my mom called me last night to tell me Mickey shoes were going on sale at Aldi today, I was ecstatic! Disney tennis shoes at a fraction of the price? Yes please! Aldi pleasantly surprises with Mickey Mouse Tennis shoes!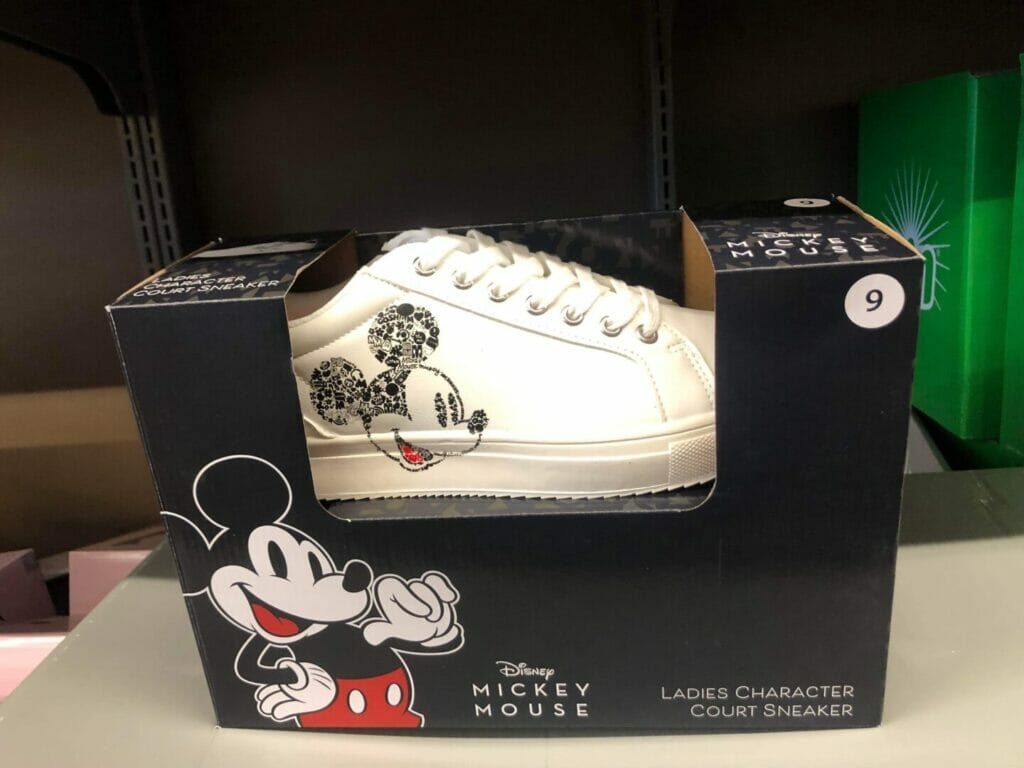 The Mickey shoes are available in three different designs. First, we have Mickey's profile. Our smiling friend's ears are created from a collage of familiar verbiage. "Oh Boy!" first stood out to me. Followed by "28", the year Minnie and Mickey's True Love originated. You can also find Mickey's autograph among the mix.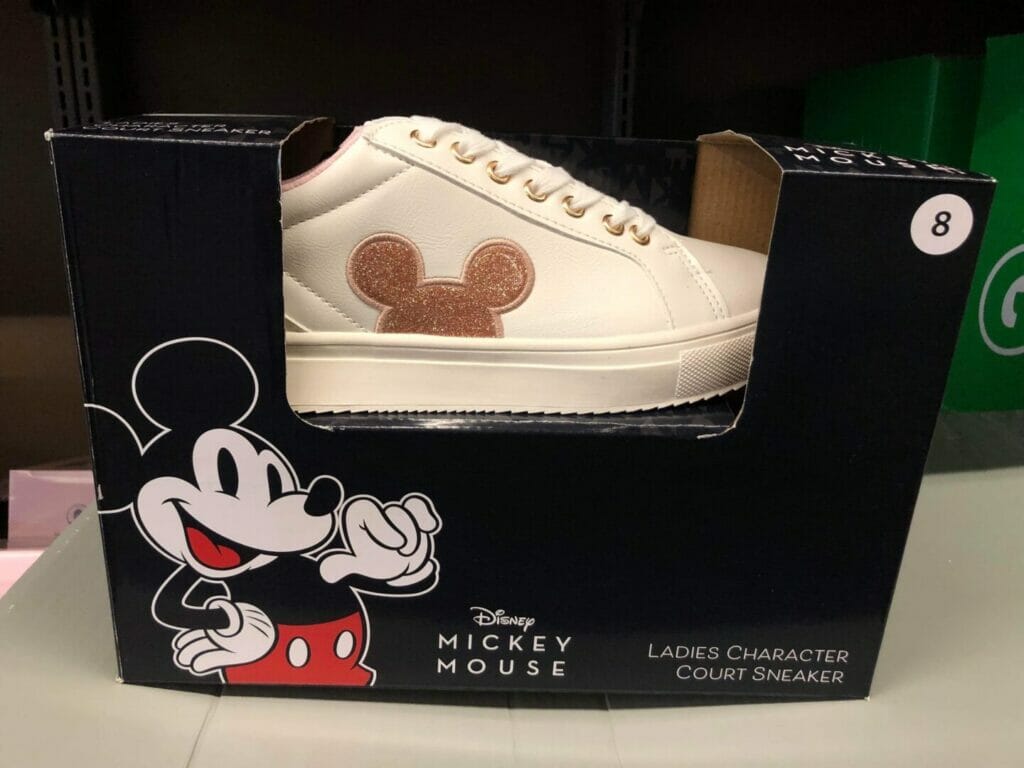 What girl doesn't love Rose Gold? Judging by the low stock it's a hot commodity! A rose gold Mickey head breaks the monotone of the solid white sneaker. The applique features a glittering material.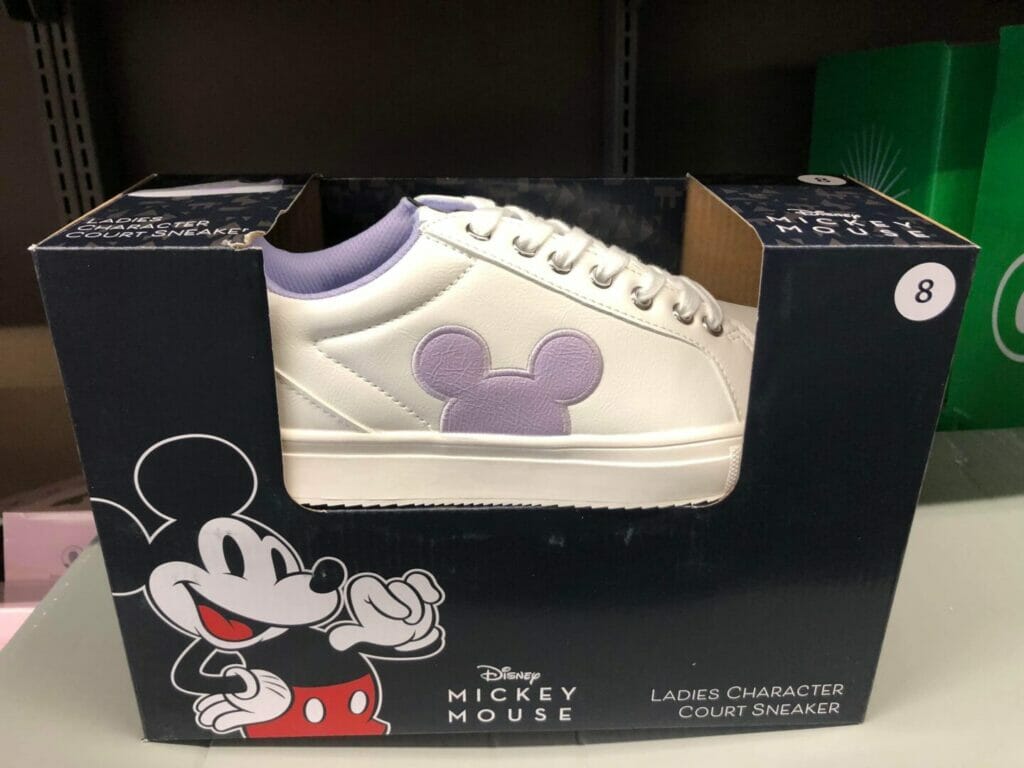 Lastly, it the lovely lavender Mickey head. The interior lining of the shoe matches the outside pastel hue so a soft and comfortable option.
Aldi Pleasantly Surprises with Mickey Mouse Tennis Shoes. Isn't it great when Disney fashion meets comfort? That's a trend I can get on board with. Sizes range from 7-10. Make sure you get to Aldi "real soon" as quantities are limited.
Are you ready to pound the pavement at Disney? When you are ready to book your next Disney adventure, make sure to reach out to Small World Vacations! They are the preferred travel agent of Disney Fashionista. Let them know we sent you, and you will receive a special gift from us.
—
Aldi sorprende con Tennis de Mickey Mouse
A todos nos encanta encontrar artículos de Disney en los lugares más inesperados y esta vez las tiendas Aldi no son la excepción. Estos tennis están disponibles en tres diferentes diseños, todos con motivos referentes a Mickey Mouse: parches, glitter, las frases Oh Boy y los números 28 (el año en que el amor de Mickey y Minnie nació).
Disclaimer - As an Amazon Associate, I earn from qualifying purchases.
---
Thank you for visiting the Disney Fashionista website. Be sure to sign up for our Daily Newsletter where we deliver the best in Disney Fashion, Travel, Makeup and More to your inbox! You can find us all over the internet at Twitter, Facebook, Instagram, and even Pinterest!