It might have been a rainy April, but we are reaping the benefits now. Beautiful, colorful flowers are decorating the landscape everywhere you look. That includes Popsocket! Accessorize for Spring as April Showers Brought PopSocket May Flowers!
Flowers are the theme of the new collection. Both Mickey and Minnie are represented with lovely blooms. Popsocket treated us to three new Popsockets in this collection. Choose from Translucent Mickey Mouse Cascading Flowers, Floral Minnie Mouse Bow, or Mickey Mouse Daisy Enamel. All are so beautiful; I pick the whole bouquet!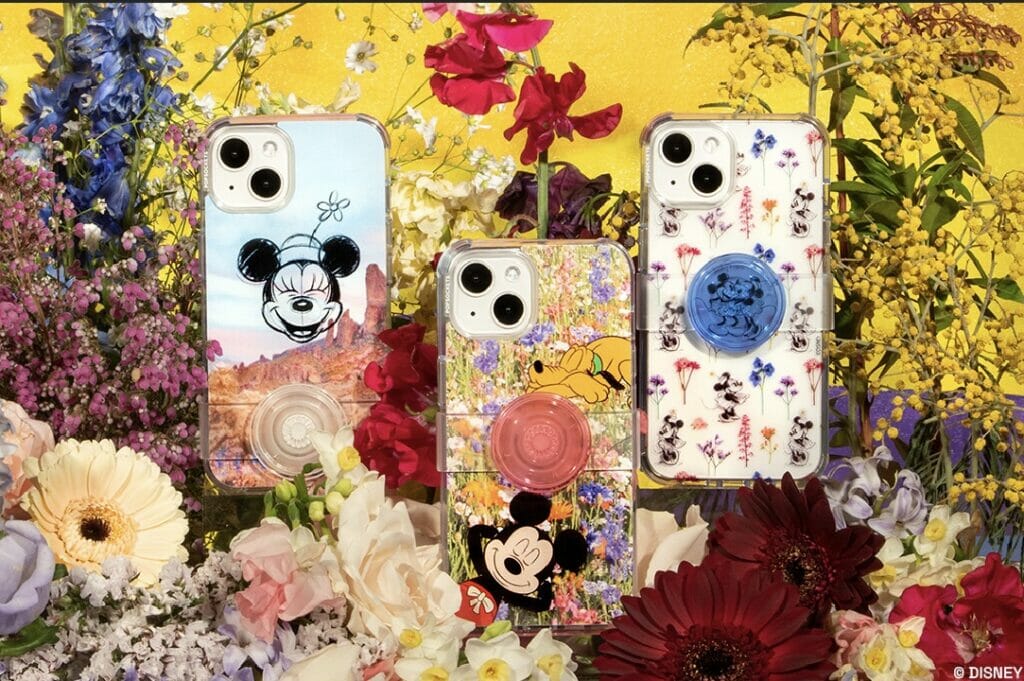 Secondly, are three PopCases. A creative solution that combines both a phone case with a built in PopSocket. Not only are they pretty but they're protective as well. You shouldn't sacrifice protecting your phone for a cute case, and you don't have to! They are also MagSafe Charger Compatible.
Minnie, Minnie quite contrary "How does your garden grow?" Well, that doesn't exactly rhyme but you can see Minnie and the colorful pressed flowers with the Magsafe PopGrip. Grab those selfies one-handed easily with this attachment. Built in magnets easily allow you to attach to any Magsafe case for a pop of Disney.
Show your admiration of flowers and Disney with PopSocket May Flowers! Check out the whole collection and purchase HERE.
—
Las lluvias de Abril traen flores de PopSocket
Los accesorios de la marca PopSocket de la colección de Lluvias de Abril están llenos de color y te ayudarán a dar a tu teléfono celular una belleza digna de la primavera.
Con flores como tema central de la colección, podemos ver a Mickey y Minnie en estos accesorios para agarre y fundas para el  teléfono celular. Cabe mencionar que las fundas son compatibles con los cargadores MagSafe así que no tendremos que sacrificar estilo por la posibilidad de cargar nuestros teléfonos en cualquier momento. Encuentra todos estos accesorios aquí.
Disclaimer - As an Amazon Associate, I earn from qualifying purchases.
---
Thank you for visiting the Disney Fashionista website. Be sure to sign up for our Daily Newsletter where we deliver the best in Disney Fashion, Travel, Makeup and More to your inbox! You can find us all over the internet at Twitter, Facebook, Instagram, and even Pinterest!