Disney is known for a lot of things. Around the holidays, it is their epic decorations and celebrations. With their huge gingerbread house at the Grand Floridian to their enormous and beautifully decorated trees at all the resorts, they really go all out for Christmas. In addition to the decorations that you can physically see, Disney is great at engaging all our senses with sound and smell as well. If you've visited the deluxe resorts during the holidays, you may have noticed a lovely gingerbread smell in the air. You are not imagining things, and this is just another way that Disney rocks. Well if you've ever wished that you could bottle that up and take it home with you, look no further than Fandoms and Fairytales on Etsy. They offer a variety of lovely scents inspired by locations around Disney.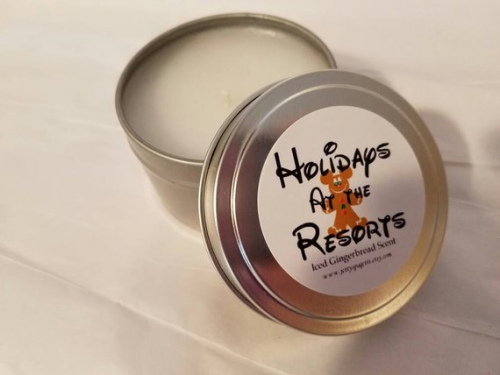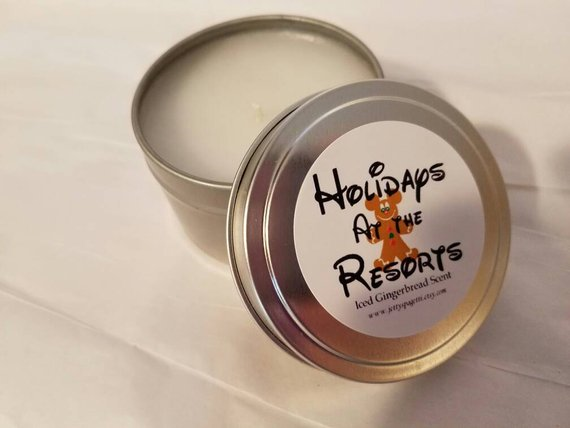 If you would love to enjoy the gingerbread scent from the resorts, then check out the Holidays at the Resorts scent. You can purchase this scent as a Gingerbread Scented Candle or Gingerbread Scented Wax Melts. The candle comes in a 6-ounce tin and costs $7. The wax melts come in a clamshell package weighing about 3 ounces with 6 breakaway cubes and costs $3.50. Nothing says it is the holiday season like the warm smell of yummy gingerbread!
I can already smell the delightful gingerbread scent just thinking about it! If you'd like to bring the holiday scents of Disney into your home, then head over to Fandoms and Fairytales on Etsy. Here you will find many other wonderful Disney inspired scents in addition to this must have! They have everything from holiday scents to scents inspired by your favorite Disney snacks!
Are you as excited as we are about the yummy gingerbread holiday scent? Tell us in the comments.
Disclaimer - As an Amazon Associate, I earn from qualifying purchases.
---
Thank you for visiting the Disney Fashionista website. Be sure to sign up for our Daily Newsletter where we deliver the best in Disney Fashion, Travel, Makeup and More to your inbox! You can find us all over the internet at Twitter, Facebook, Instagram, and even Pinterest!