Including today, you have 5 shopping days left for Mother's Day. Are you ready? We're helping all of you Fashionistas by showing you what Disney moms want. After all, Disney Moms are Fabulous!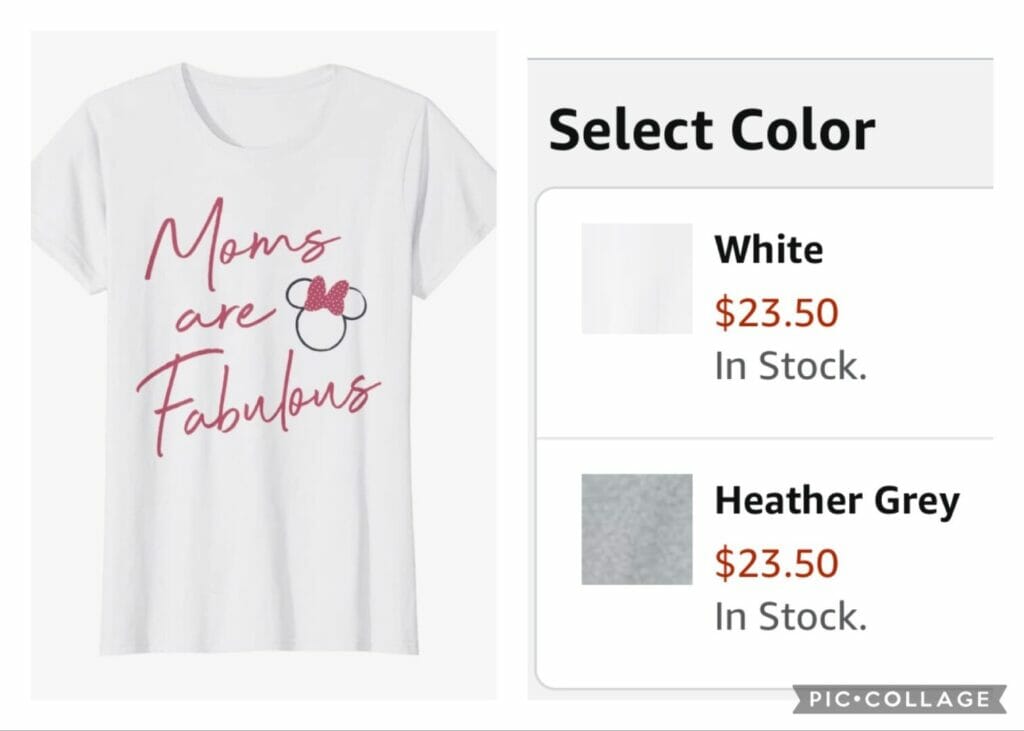 Let Mom know how great she is with a Minnie Mouse themed T-shirt. The simple Minnie head topped with a pink bow declares in matching pink font "Moms are Fabulous." Grab this option HERE in either white or heather grey.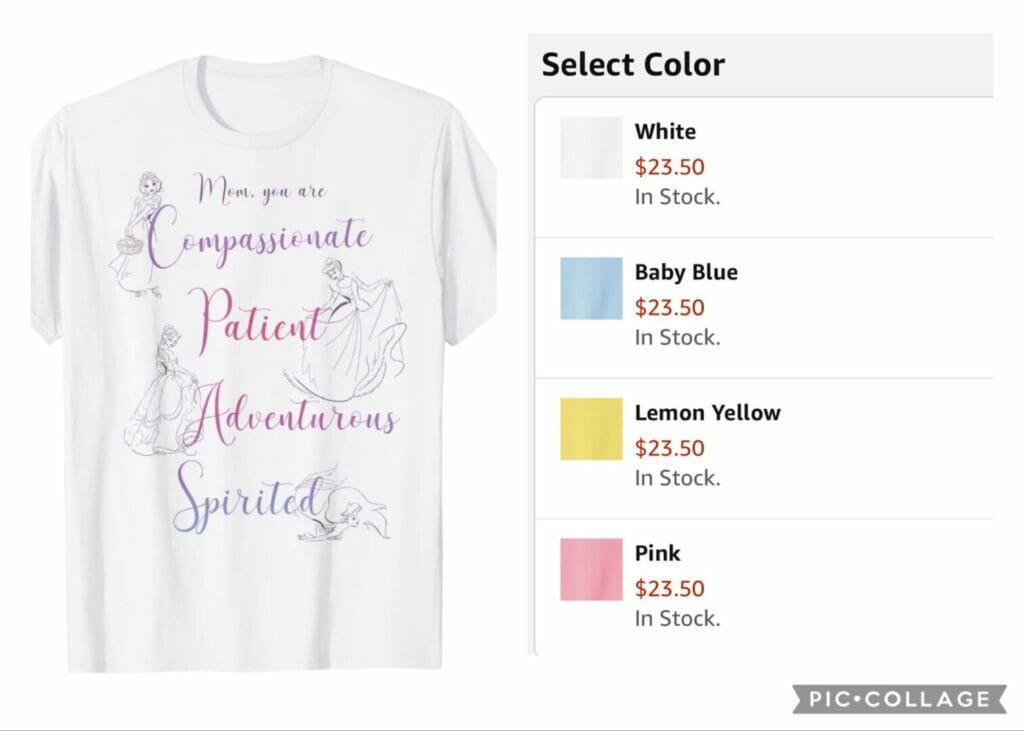 Focus on her best qualities with this princess shirt. "Mom you are Compassionate, Patient, Adventurous, and Spirited." Which princess does your mom take after? Is she Belle or Cinderella? With 4 pastel colors you're bound to find one that works by clicking HERE.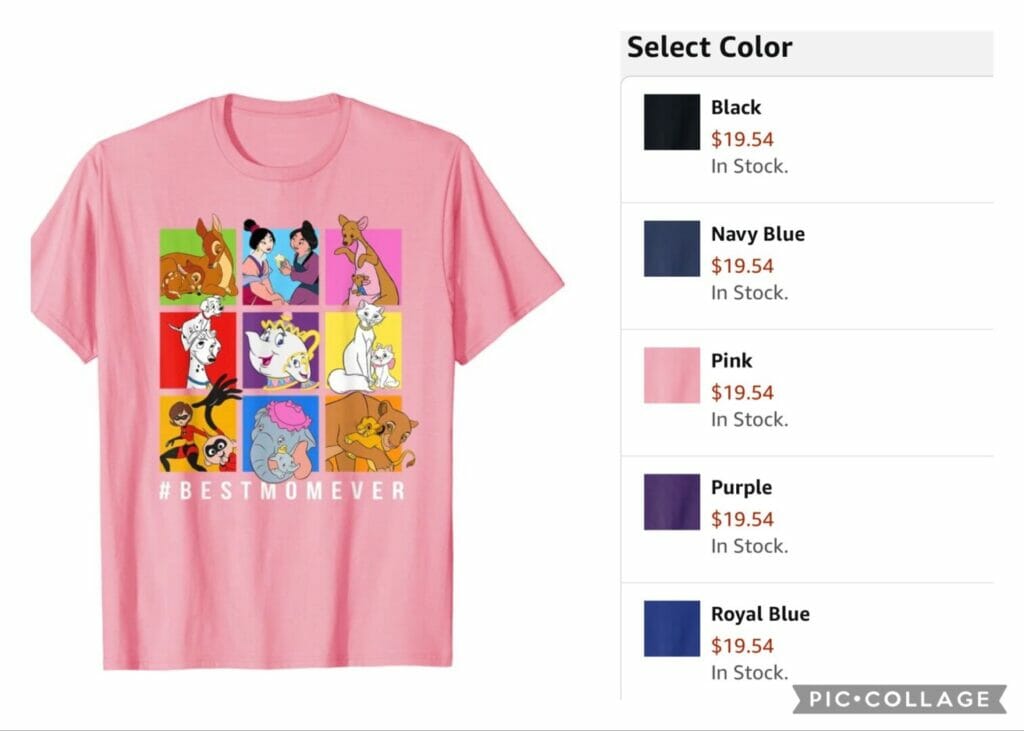 Disney productions give us some of the best mom examples around. Sarabi to Simba, Mrs. Potts to Chip and Kanga to Roo are just a few of the examples. #momgoals If your mom is the "Best Mom Ever," tell her with the mom duos shirt above by clicking HERE.
These are all available with Prime so you can actually get them in time!
Which t-shirt best fits your mom's style? Or if you want to make things easier on your family, send them the coordinating link above as a hint. Wink Wink! After all Disney moms are Fabulous!
—
Descubrimiento Disney: Las mamás Disney son Fabulosas
Incluyendo hoy tienes 5 días para el Día de las Madres en Estados Unidos. ¿Estás listo? Si no, tenemos unas recomendaciones que harán a tu mamá la más feliz. Si tu mamá es Team Minnie Mouse, por qué no una playera que dice Las mamás son fabulosas y tiene un motivo de Minnie con su moño rosa. O tal vez quieras resaltar las características de mamá: su compasión, paciencia, sentido de aventura y pasión. Tal vez prefieras esta otra playera que tiene a nuestras mamás Disney favoritas con sus hijos y cuenta con un hashtag que nos recuerda que es la mejor mamá que ha existido. Encuéntralas todas en Amazon, en diferentes colores y además las recibes súper rápido con el servicio Prime.
Disclaimer - As an Amazon Associate, I earn from qualifying purchases.
---
Thank you for visiting the Disney Fashionista website. Be sure to sign up for our Daily Newsletter where we deliver the best in Disney Fashion, Travel, Makeup and More to your inbox! You can find us all over the internet at Twitter, Facebook, Instagram, and even Pinterest!