I love Disney parades so much! The characters, dancing, much, and entertainment are so fun and lively. This Disney Collectible Parade from Precious Moments captures the spirit of Disney parades in a colorful celebration with some of our favorite characters!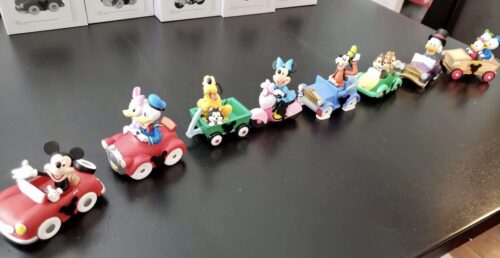 Mickey and Minnie, Donald and Daisy, Chip and Dale, Goofy, Pluto, Scrooge McDuck, Huey, Dewey, and Louie are all a part of the fanfare! This is the perfect collection for so many Disney fans out there! From parade enthusiasts like myself, to Precious Moments collectors (also me), to fans of the Sensational Six (me again), this colorful collection is sure to make you smile.
I will be adding this collection to a very special place in my son's room. I am definitely raising him to hold Disney in his heart, and these figures are such a fun way to share the magic and joy of Disney with him.
Now, without further delay, let's take a look at each of these figures up close!
Chip and Dale Figurine
Chip and Dale are ready to get this parade started! They are tucked into their cute green car and ready to start to the fun.
Daisy and Donald Duck Figurine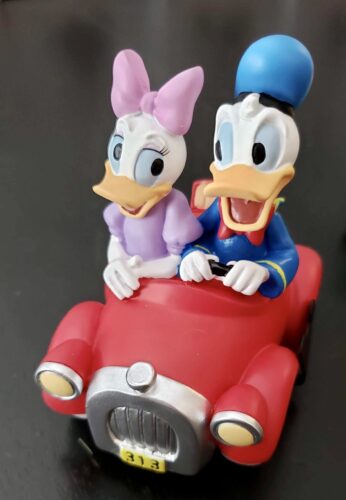 Our favorite feathered couple make their way into the parade in a cute red automobile. These ducks are all smiles as they join their friends in the line up. Hopefully Donald is able to keep his temper and he doesn't rear-end anyone!
Goofy Figurine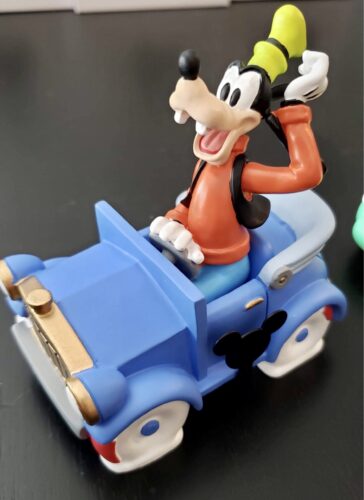 Gawrsh! It sure is a great day for a parade! Even though his tires are flat on his bright blue car, Goofy has a wide grin as he tips his hat to the parade watchers
Huey, Dewey, and Louie Figurine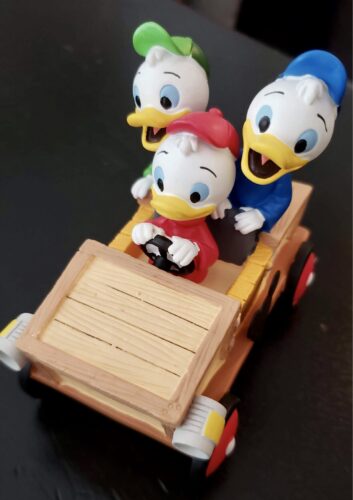 Donald Duck's nephews, Huey, Dewey, and Louie are always full of mischief! I am sure they will find someway to rile up their uncle along the parade route. Their speedy go-kart looks like the triplets spent quite a bit of time putting it together for its big parade-debut.
Mickey Mouse Figurine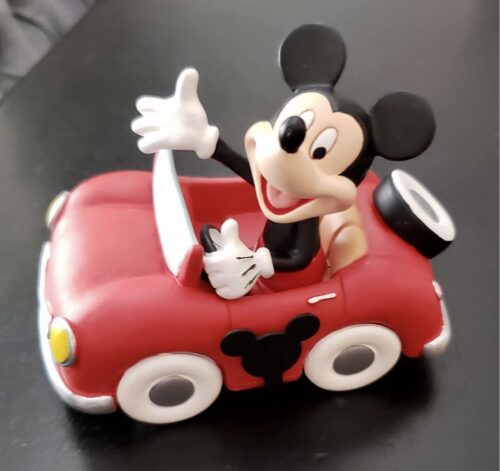 Oh boy! Mickey Mouse would make a fantastic Grand Marshal at the front of this character-filled parade. His bright red convertible is the perfect compliment to his classic style.
Minnie Mouse Figurine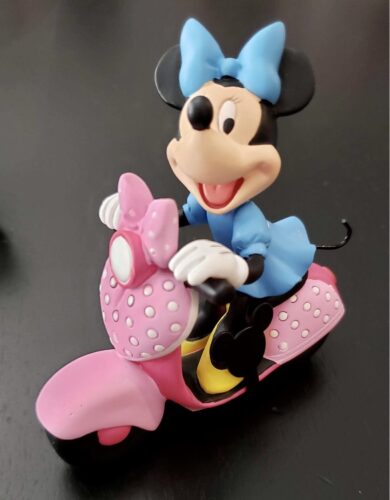 I love that Minnie Mouse has changed up her outfit for this parade! She is wearing a special blue dress with a matching bow as she joins the parade riding her fun pink scooter.
Pluto and Figaro Figurine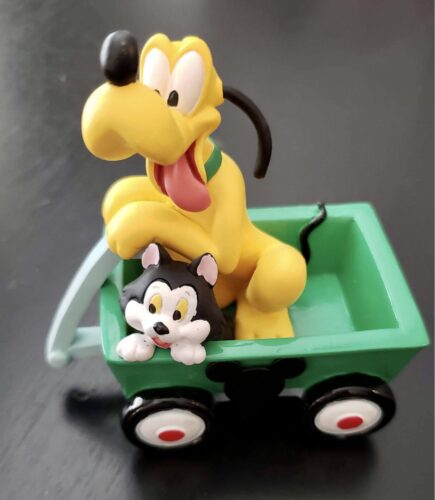 Now that we have Mickey and Minnie in the line-up, we need their furry friends. Pluto and Figaro trail behind in a bright green wagon.
Scrooge McDuck Figurine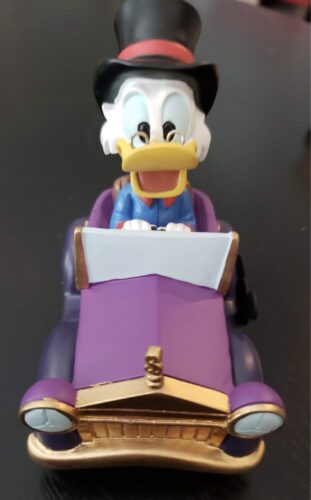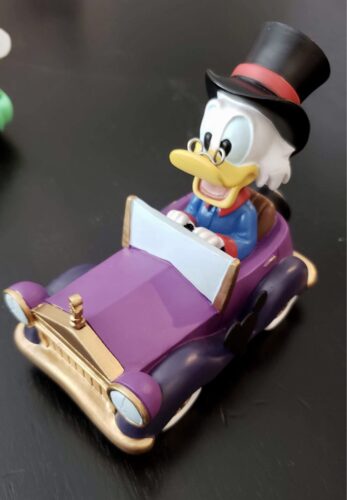 Scrooge McDuck may be thrifty, but his purple car is very fancy! Donald Duck's uncle (Huey, Dewey, and Louie's great-uncle) has stepped away from counting his coins to join in the merriment!
You can arrange this Disney Collectible Parade in any order that you would like! Personally, I would kick off the parade with Mickey Mouse, but that is just my opinion. I would also end the parade with Goofy, but that's because Goofy's float always ends the special holiday parades at the Disney Parks. What order would you line the characters up in?
Each of these Precious Moments collectible figures is $25.00. Each figurine includes number stickers 1 through 8 to customize the car to mark a special birthday year. Or, if you're like me, you can just line them all up right away!
You can shop them all now on PreciousMoments.com. There are also lots of other specials going on this weekend on the site so it's the perfect time to shop!
Disclaimer - As an Amazon Associate, I earn from qualifying purchases.
---
Thank you for visiting the Disney Fashionista website. Be sure to sign up for our Daily Newsletter where we deliver the best in Disney Fashion, Travel, Makeup and More to your inbox! You can find us all over the internet at Twitter, Facebook, Instagram, and even Pinterest!