I posted, on the Disney Fashionista FB page, a photo of my Christmas presents from my love. People were going crazy over one item in particular. I thought that, since it is something you can all get for yourselves, if you so desire, I would make it today's Disney discovery!! Today's Disney discovery is a Mickey Mouse Icon Plaid Sweater for Women
!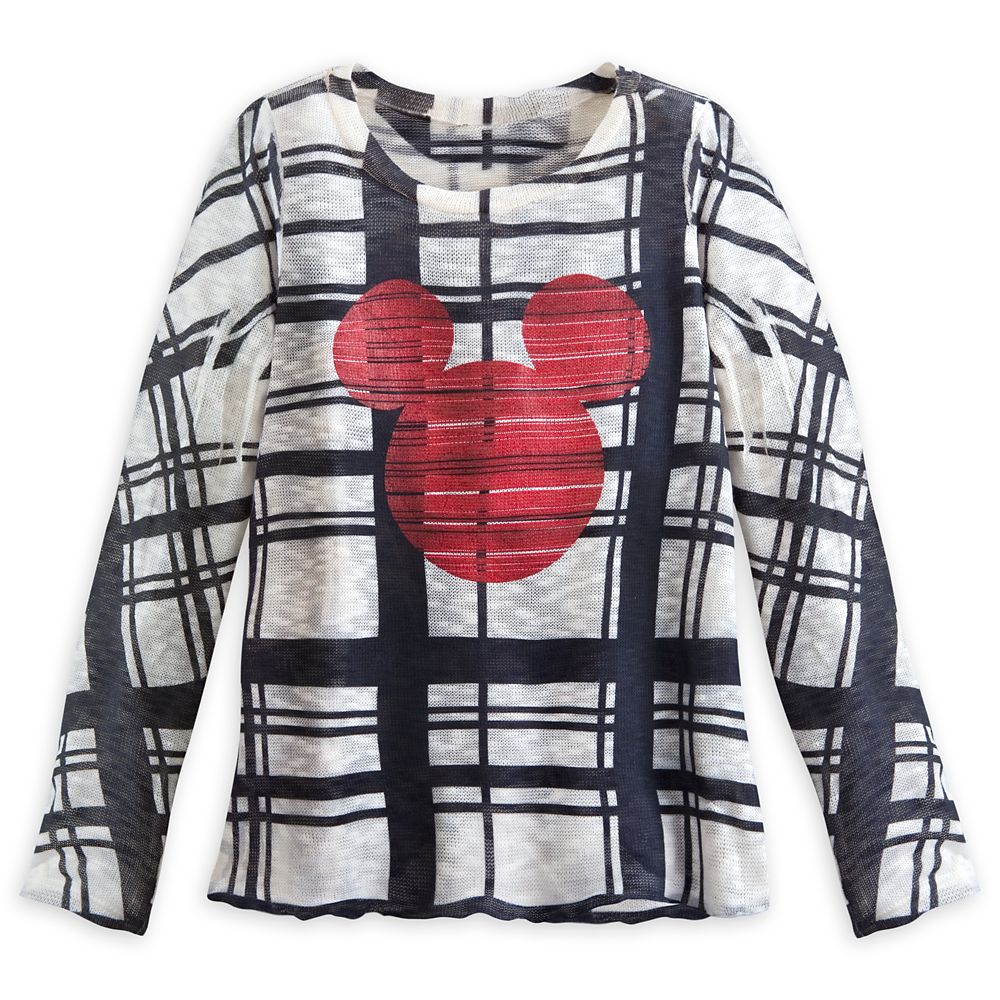 I know many of you have possibly seen this at the Disney Parks
. That is where I first saw it and fell in love with it, as well! I wasn't aware that it was also available online! It is! That means that it is easier for you all to obtain, if you are interested. Let me tell you a little about this sweater. It is from the Disney Boutique Collection and it is very on trend with all the plaid that was released this fall. The sweater is very light. If you are looking for something that you will be able to snuggle in and get the chills out, this is not the sweater for you. You will need to wear a cami underneath because it is quite thin. It is, however, super stylish and fab and I cannot wait to wear it on our upcoming trip to Disney (provided the 80 degree weather leaves!).
If you are interested in getting this Mickey Mouse Icon Plaid Sweater for Women
, you can just click the link and it will take you straight to it! It's that simple. I hope that helps all the fashionistas out there that were in love with it! Happy shopping!
Disclaimer - As an Amazon Associate, I earn from qualifying purchases.
---
Thank you for visiting the Disney Fashionista website. Be sure to sign up for our Daily Newsletter where we deliver the best in Disney Fashion, Travel, Makeup and More to your inbox! You can find us all over the internet at Twitter, Facebook, Instagram, and even Pinterest!