In the beginning, the number of Disney princesses was limited. There were Snow White, Cinderella, Tinker Bell, Pocahontas, Esmeralda, Mulan, Belle, Aurora, and Jasmine. Since their arrival in the early 20th century, the number of Disney princesses have grown but they all remain famous for their beauty, ability to overcome the odds, and their immaculate hairstyles.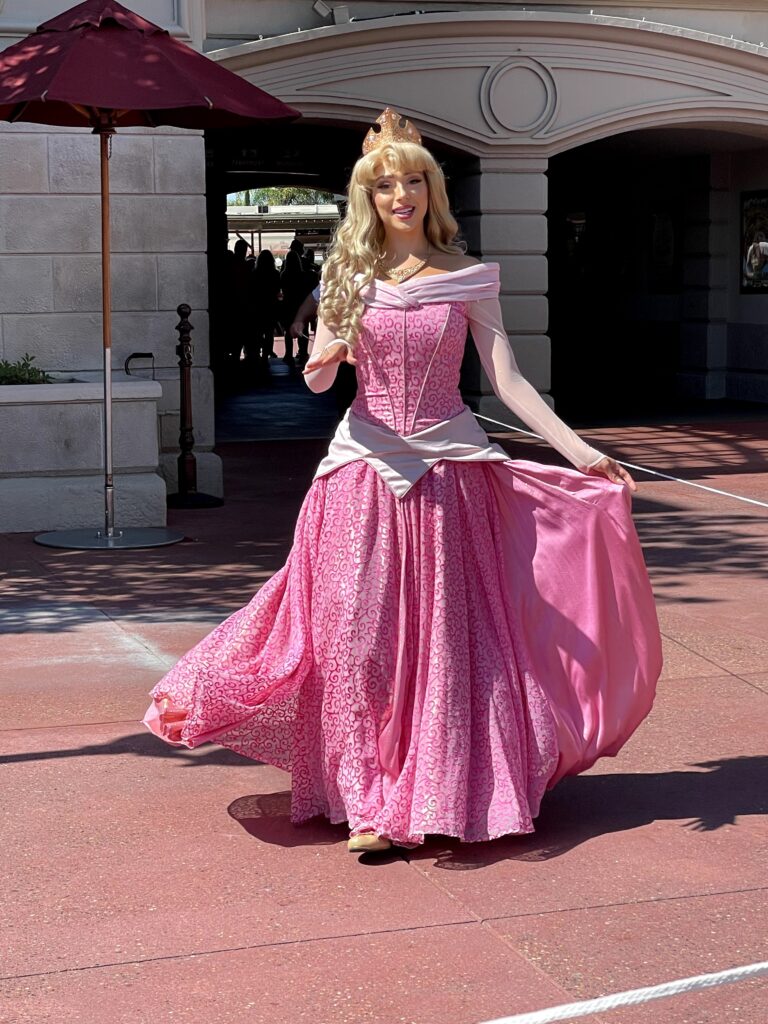 There is little doubt they all used the best haircare products available!
Of course, every Disney princess has their own unique look, allowing anyone to copy them. It can take a little time to perfect the hair but it is usually worth it, you simply need to select the Disney princess hairstyle that still works today.
Elsa
Elsa, from frozen, is a modern princess and the role model for thousands of girls across the globe. Naturally, as Elsa has long hair you're going to need the same to replicate it. It also helps if your hair is naturally thick.
You'll need to tease your hair to build volume on top before splitting your long strands into three and starting a traditional braid with two of them. Add the third in to create a French braid and go right to the bottom of your hair.
To finish, pull a few wisps out of the side as this increases the volume look.
Cinderella
It's fair to say Cinderella had a bouffant style with much of her hair piled on top of her head. You can make it work for you today but you will need medium to long hair. The process involves leaving a section of hair forward while you separate the rest into three sections and wrap them together.
They can then be piled on top in a loose bun style before sweeping the front section up and into the bundle. This will create the characteristic curves across your forehead in the traditional Cinderella-style.
Jasmine
Princess Jasmine is known for her long dark hair. The style is definitely on trend this year and is surprisingly easy to copy. Of course, you will need long hair to replicate it properly.
You can start by separating your hair down the centre. You'll then need to take a handful of hair from the front on each side and start plaiting it. Bring it around the sides of your face and straight down your back. In effect, it is little more than a long plait but, done properly, you'll look and feel like a princess.
Belle
The Belle hairstyle works with medium hair and is generally referred to as half up and half down. To start you'll want to part your hair in the centre and then take a handful of each section. This can then be used to make a traditional bun but it should be located at the back of your head, not on top. The bun can be as large or small as you wish but you should aim to make it a little messy. It doesn't work if it is too neat.
The rest of your hair should cascade in waves down from the bun.
While most of these Disney princess styles are easy to copy, it is recommended you practice a little first.
Disclaimer - As an Amazon Associate, I earn from qualifying purchases.
---
Thank you for visiting the Disney Fashionista website. Be sure to sign up for our Daily Newsletter where we deliver the best in Disney Fashion, Travel, Makeup and More to your inbox! You can find us all over the internet at Twitter, Facebook, Instagram, and even Pinterest!