Typically, I am one of the nicest people you'll ever meet, unless I'm overly hungry or tired. Then I turn into an Evil Queen. Now Igloo has the perfect way for me to defend my lunch. And keep it cold too! Their new Disney Villains Playmates are just what this hunger girl needs to make sure that I have something to eat and keep my princess-like demeanor.
Maleficent's neon yellow eyes are peeking out of the front of the first cooler. Her crow friend smirks on one side on a purple background. Her dragon form flies out of the bottom of the other side of the cooler. The back of the cooler says darkness is forever in eerie green graffiti on a black background.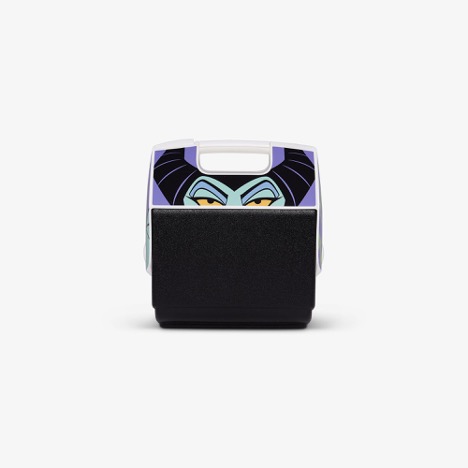 The Evil Queen glares at you from the front of the next cooler. Her arched eyebrows give off a hint of disdain to anyone who dares open the box. One side of the cooler looks like a box used to hold Snow White's heart, while the other side has a poison apple. "Beware the Fairest of Them All" is written in red lettering on a black background with green slime dripping down on the back of the cooler.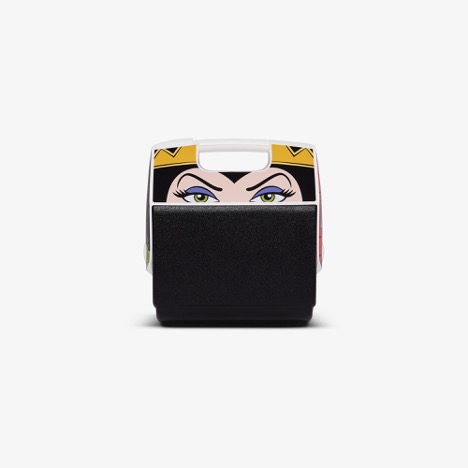 Ursula swims onto the scene of our next cooler. Her unforgettable over-the-top eye makeup pokes up on the front of the box. Her tentacles and shell necklace are on either side of the cooler. "Poor Unfortunate Souls" is written in black ink on a purple background. Blue eels swirl in the background.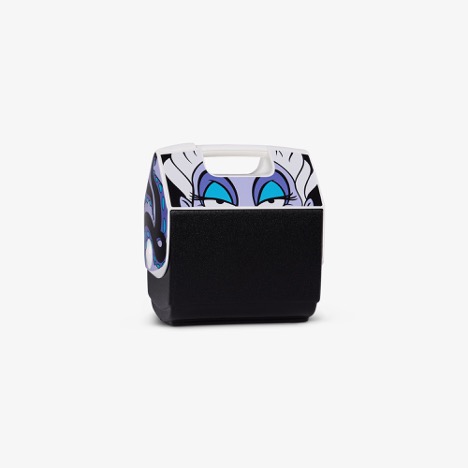 Cruella looks aggravated as she stares out from the last cooler. The sides and back of the cooler have dalmatian spots in the background. The back of the cooler says "Unapologetic Power".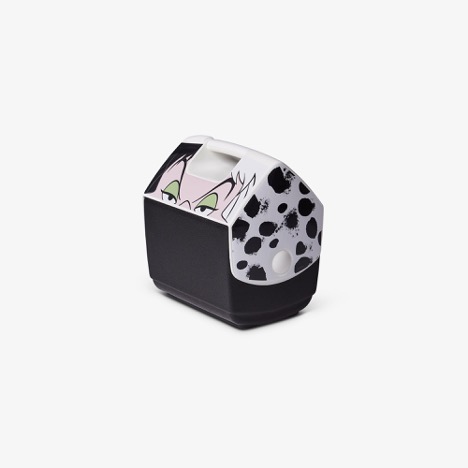 All of these Disney Villains Playmates are available online at Igloocoolers.com for $39.99 each. Which one are you excited to get your evil claws on? Let us know in the comments section!
Disclaimer - As an Amazon Associate, I earn from qualifying purchases.
---
Thank you for visiting the Disney Fashionista website. Be sure to sign up for our Daily Newsletter where we deliver the best in Disney Fashion, Travel, Makeup and More to your inbox! You can find us all over the internet at Twitter, Facebook, Instagram, and even Pinterest!