If I never had to get dressed up again, I would totally be ok with that! Partially because I have more Disney PJ sets than a normal human should be allowed to have in their possession. Unfortunately, for my wallet at least, Macy's is currently having a sale. I'll have enough PJ Pants to get me through all of my Zoom meetings during the next pandemic.
PJ Sets
The first items up for sale are the sleep sets. There are several different fabulous options to choose from. You can go with this classic Mickey Mouse set that stars our favorite mouse on the top. Mickey is all over the super comfy bottoms. I love that the background is black because it matches Mickey's legs.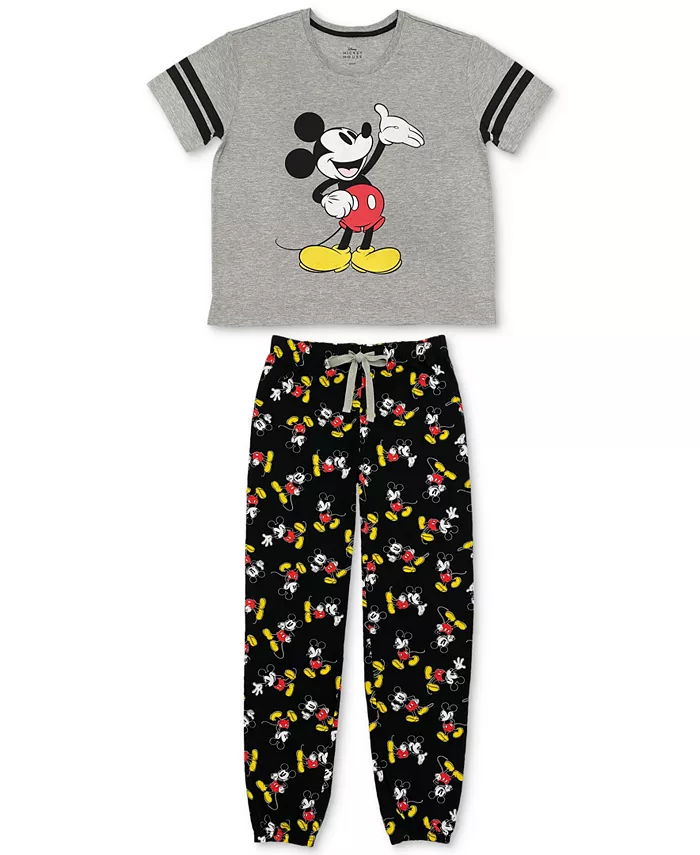 You can also get the Mickey & Minnie Set. Minnie gives Mickey a big mouse hug on the front of the shirt. On the pants, we see Minnie going in for a smooch. Mickey looks extremely embarrassed.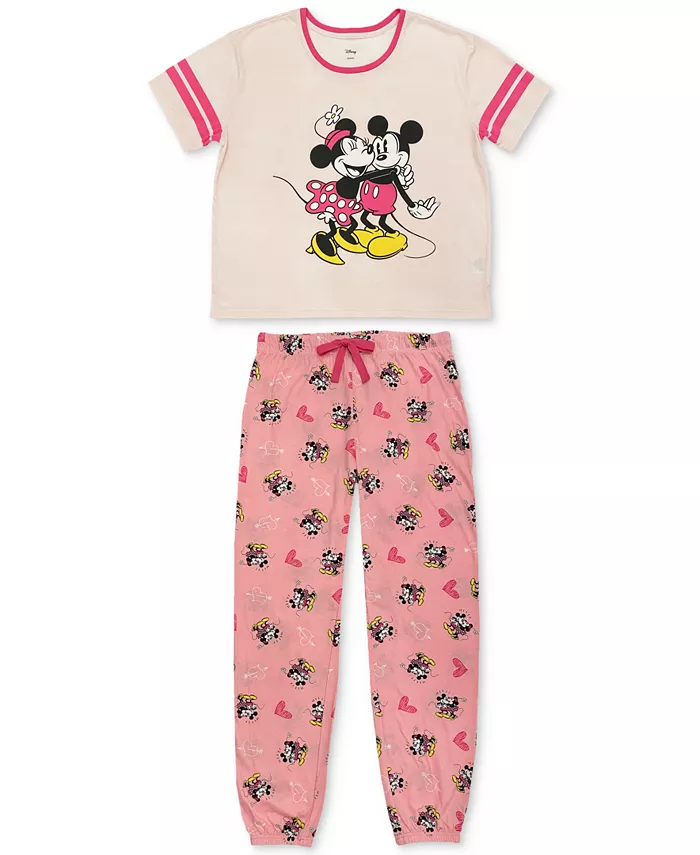 There is a playful Pooh & Friends Set. The pastel colors of this set really caught my eye. It would be a great set for Easter morning or really all spring long. Pooh and all of his friends look very happy on the blue pj pants. They are all cuddled up together on the front of the shirt. You can't help but say "Awww!" when you see it!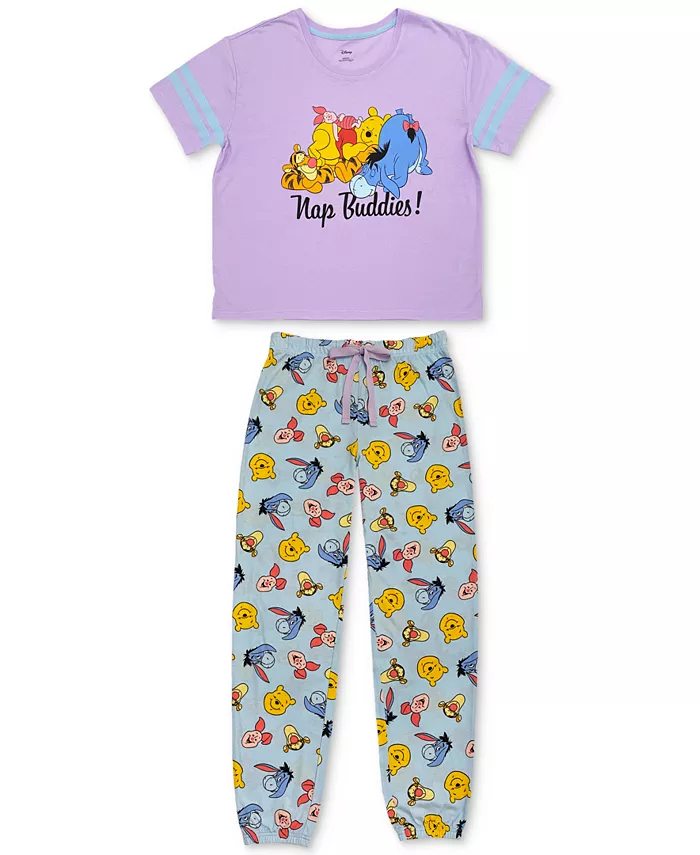 Finally, you can get the Stitch Set. I never realized quite how popular Stitch was until I started writing for this blog. He is EVERYWHERE. If there is a collection of items, odds are he will be on something. I love Stitch, so I couldn't be more excited. Although, I must admit that it took some time for him to win me over. One thing is for sure, it's hard to resist him when he is looking as cute as he does on the front of this sleep shirt. He even looks cute as he struts his stuff all over the matching floral pants.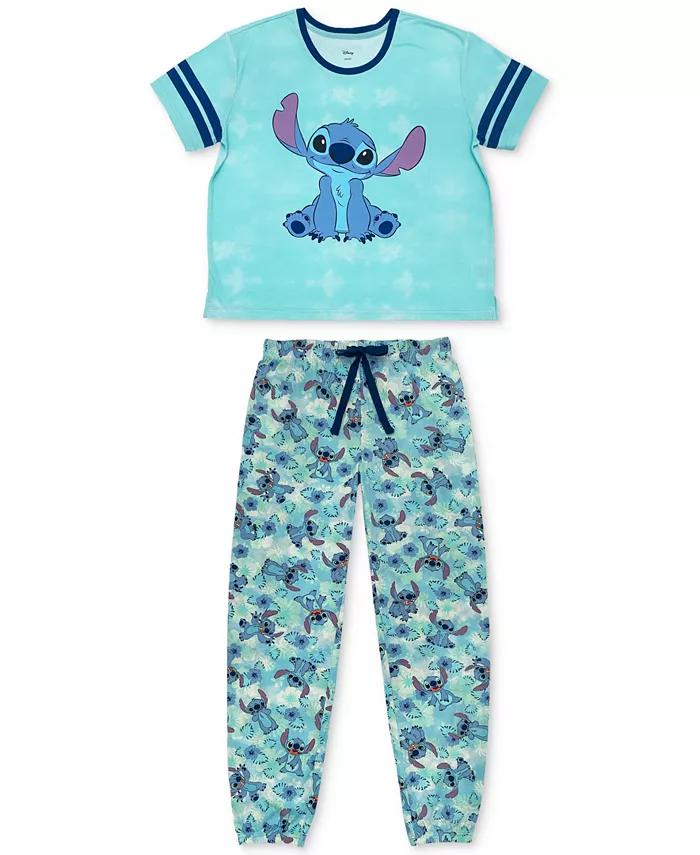 PJ Pants
In addition to the pj sets, there are also quite a few pj pants. The first three pairs are what you need if you want more of a classic Disney look. There is the Mickey Jogger Pants where Mickey looks extra trippy in front of gray and white tie-dye.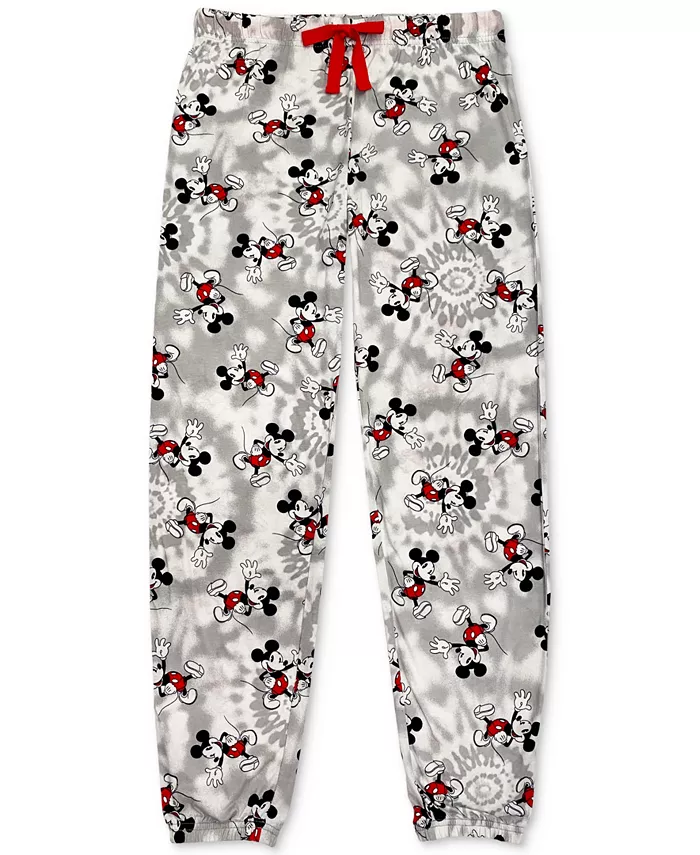 Then, you also have the Minnie Jogger Pants. Minnie has more of a classic look on these black pants and is surrounded by her name in big red letters all over the pants.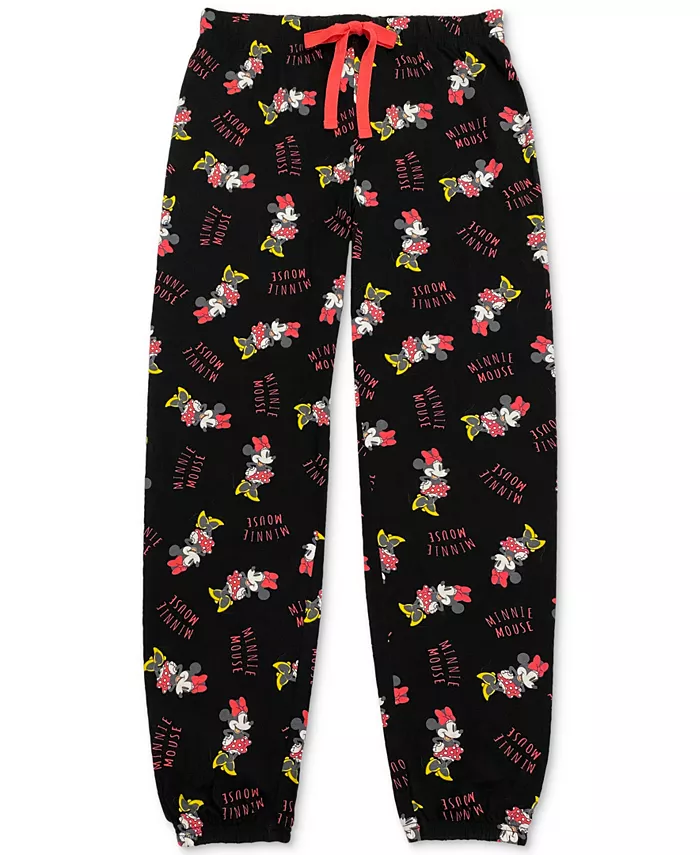 Finally, the pair appear together on the Mickey & Minnie Mouse Jogger Pants. Not only do the characters have more of a classic look on these pants, the pink and white polka-dot background only adds to the retro style.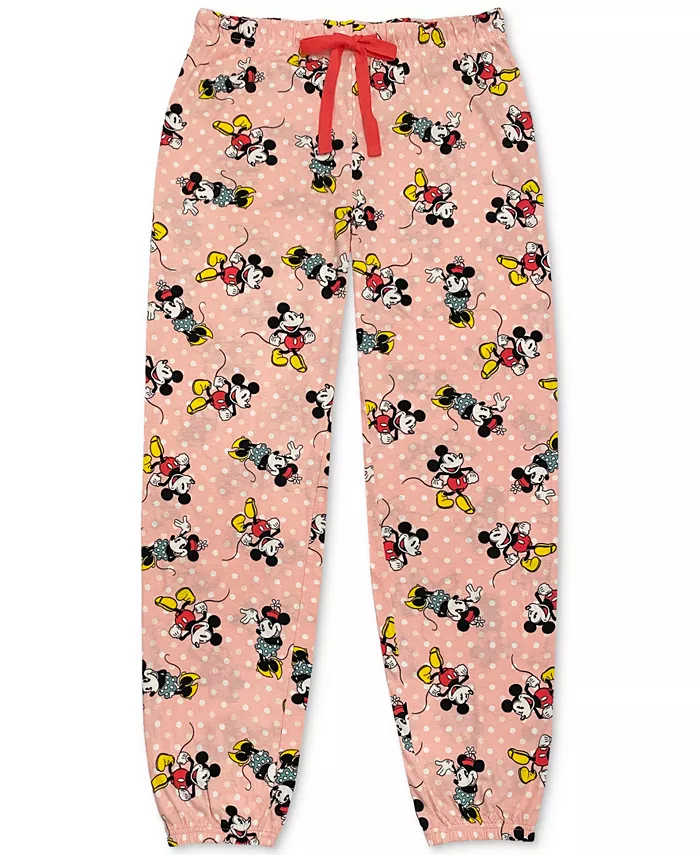 If you are looking for something a bit more current, then you can also get the If you are looking for something a bit more current, then you can also get the Stitch Tie-Dyed Pajama Jogger Pants. These pants are very similar to the ones that came with the Stitch set except that the background is blue tie-dye and not blue flowers.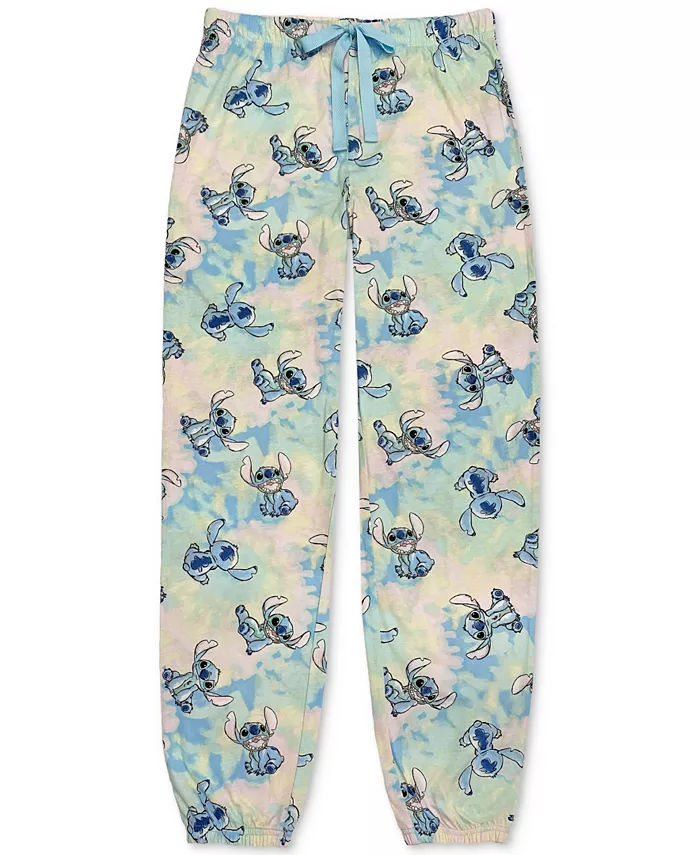 Finally, you can get the Pooh Hunny Pot PJ Pants. Pooh looks like he is floating through Hunny as he reaches up to grab a pot. He looks carefree, just the way that I want to look while wearing these pants.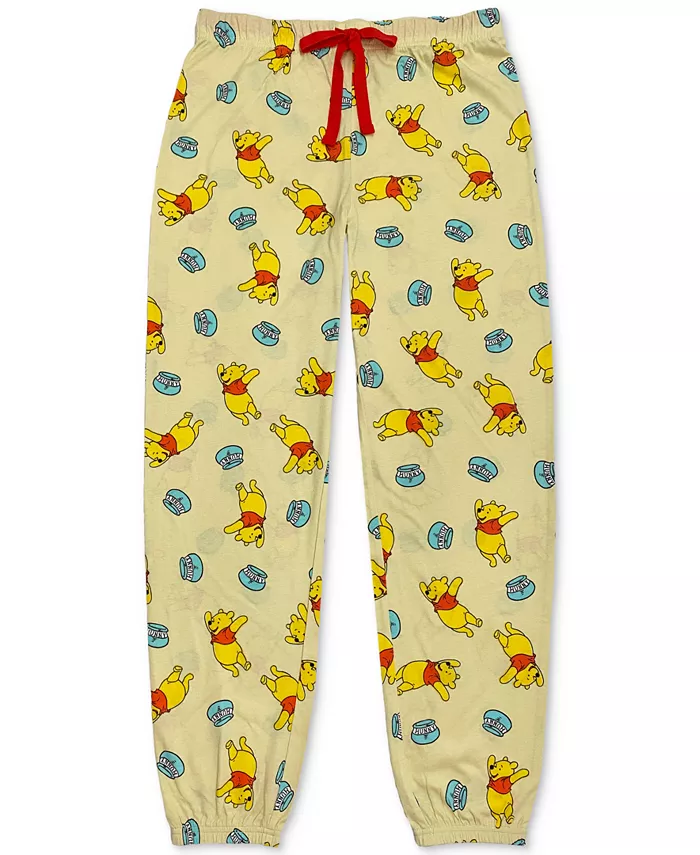 Hurry over to the Macy's website HERE to take a look at all of the Disney PJ Sale items that they have available. There are even a few Disney items that you can wear out in public if you want to! After you order something, be sure to start planning which movie you are going to stream on Disney+ while you wear them.
Disclaimer - As an Amazon Associate, I earn from qualifying purchases.
---
Thank you for visiting the Disney Fashionista website. Be sure to sign up for our Daily Newsletter where we deliver the best in Disney Fashion, Travel, Makeup and More to your inbox! You can find us all over the internet at Twitter, Facebook, Instagram, and even Pinterest!