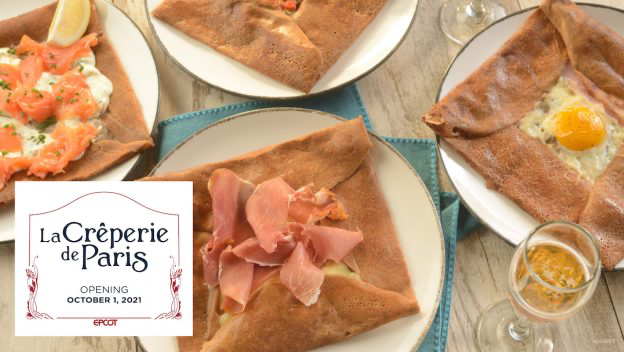 We are so excited about the opening of Le Crêperie de Paris in EPCOT on October 1st as part of The World's Most Magical Celebration, and now that the menu for Le Crêperie de Paris has arrived, we are even more excited! This location is a traditional crêperie with table service and quick service options, and the menu is inspired by the Brittany region of France! Everything is made from scratch and made to order from savory galettes to sweet dessert crêpes! There will even be hard ciders from Brittany, a region known for their apples! The atmosphere includes stone walls and blue glass windows inspired by Brittany with a few Parisian touches and the Cast Member costumes are inspired by traditional crêperies with striped shirts and red hats, known as mikis, that the fishermen in Brittany wear!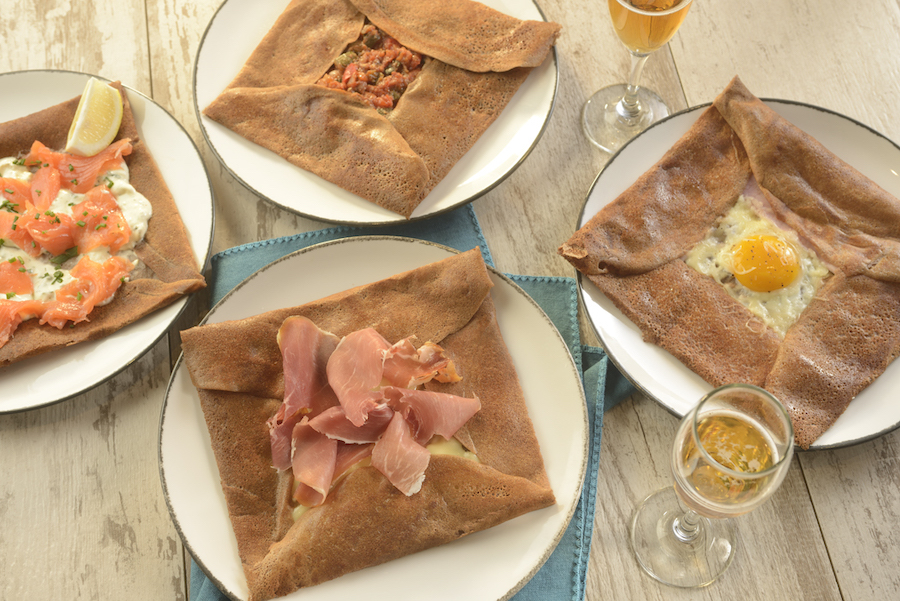 The scrumptious galettes and crêpes will be very thin, with the galettes having a crispy and crunchy outside filled with tasty fillings. The gluten-friendly savory galettes made with buckwheat from France will include classic fillings and unique twists! The Classique is ham, eggs, and Swiss cheese while The Ratatouille is filled with tomato, zucchini, and eggplant!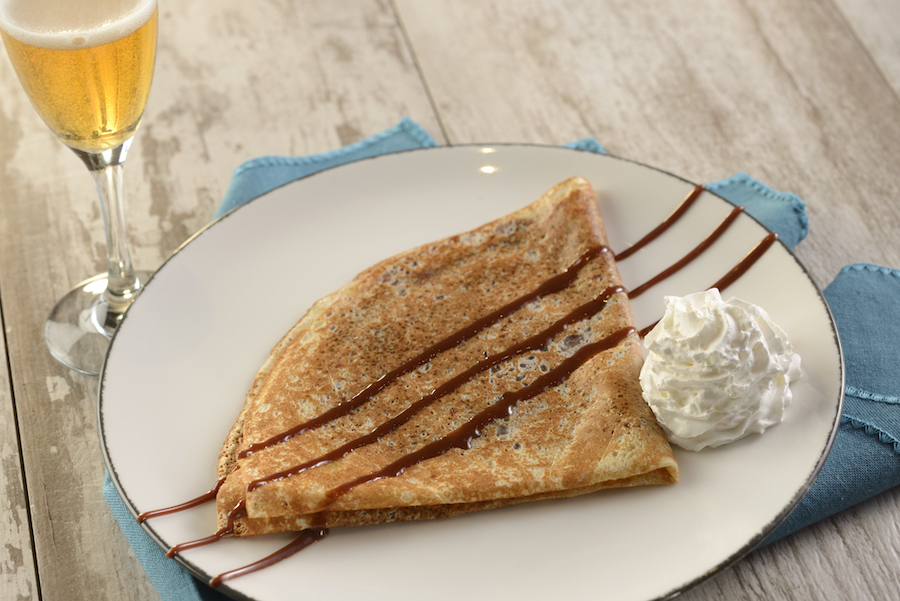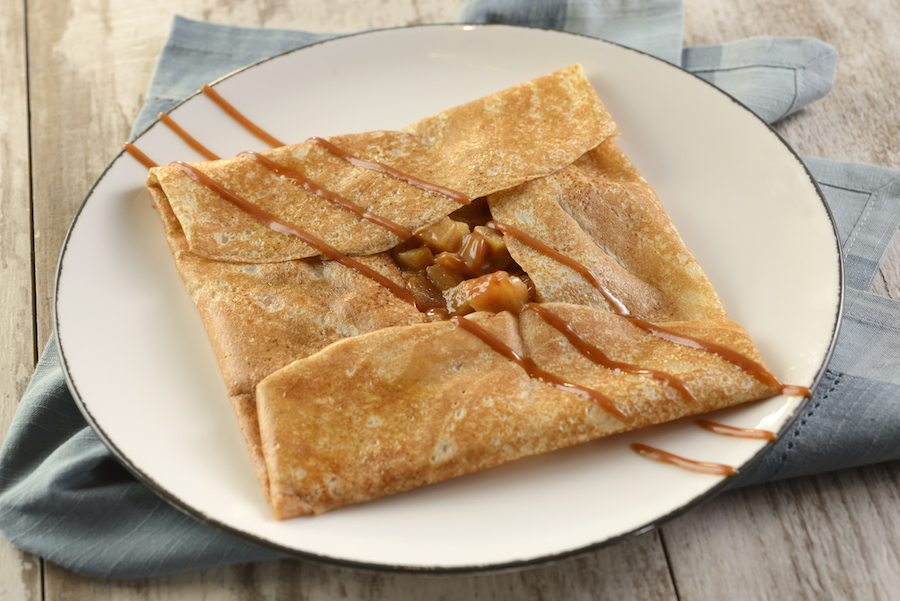 Sweet crêpes will also be thin, crispy, and made from scratch and range from Gourmande (house-made hazelnut chocolate spread filling) to Pomme (caramelized apples and caramel beurre salé filling). There will also be house-made ice cream available to top off these sweet treats!
Finally, there will be a daily prix fixe menu that includes a soup or salad, a savory galette, a dessert crêpe, and hard cider, soda, or juice. You can check out the full menu below:
SAVORY GALETTES
Classique: ham, egg, Swiss cheese
Poulet: chicken, bechamel cheese sauce, mushrooms
Chèvre: goat cheese, spinach, walnuts
Saumon: smoked salmon, crème fraiche, chives, lemon
Ratatouille: tomato, zucchini, eggplant
Savoyarde: Raclette cheese, onions, imported Bayonne ham
SWEET CRÊPES
Gourmande: hazelnut chocolate spread, whipped cream
Banane: banana, caramel beurre salé
Melba: peach, red berries sauce, almonds
Poire: pear, chocolate ganache, whipped cream
Pomme: caramelized apples, caramel beurre sale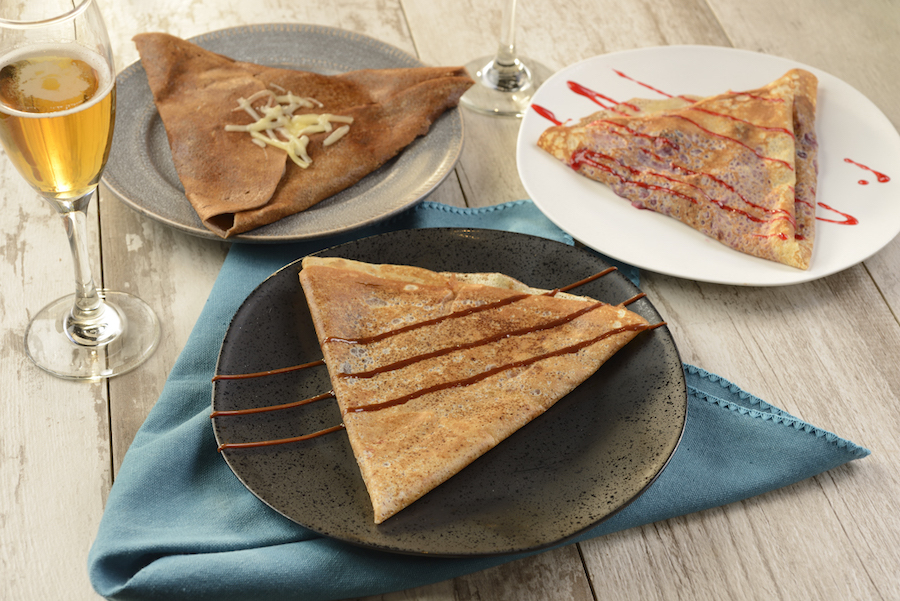 The quick-service option, a walk-up window called Crêpes À Emporter attached to the restaurant will have savory and sweet options along with soft serve ice creams, ciders, and wines. You can check out the full walk-up menu below:
SAVORY GALETTES
Cream of Brie Cheese Galette
Ratatouille Galette: tomato, zucchini, eggplant
Bechamel, Cheese & Ham Galette
SWEET CRÊPES
Butter & Sugar Crêpe
Hazelnut & Chocolate Spread Crêpe
Red Berries Crêpe
Vanilla or Chocolate Ice Cream Crêpe
Starting at its opening, this fabulous restaurant will be first-come first-serve only, so there is no need for reservations at this time!
Is your mouth watering just thinking about the tasty treats on this Le Crêperie de Paris Menu? If so, you can book your Walt Disney World Resort Vacation With Small World Vacations HERE. They are the preferred travel agency of Disney Fashionista! They take all the hassle out of vacation planning at no cost to you! Not only that but you will receive a gift from us if you book your vacation with them!
Which one of these delectable menu options are you most excited about? Let us know in the comments below!
Disclaimer - As an Amazon Associate, I earn from qualifying purchases.
---
Thank you for visiting the Disney Fashionista website. Be sure to sign up for our Daily Newsletter where we deliver the best in Disney Fashion, Travel, Makeup and More to your inbox! You can find us all over the internet at Twitter, Facebook, Instagram, and even Pinterest!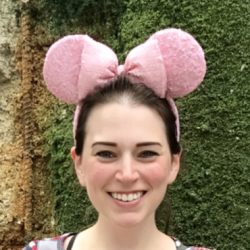 Latest posts by Lindsey N
(see all)