The Muppets hold a special place in my heart. As a child, my sister and I would lay on the shag carpet and watch the Variety Show which hosted several celebrities amid chaotic and comedic skits. We even had Miss Piggy and Kermit the Frog mugs that we drank from. The resurrection of the beloved characters over the past decade has allowed my generation to share the beloved Muppets with a younger audience. Her Universe introduces Muppet style worthy of a diva like Miss Piggy!
Kermit Style
Join the host of the Muppet Show, Kermit the Frog, with clothing that will make you croak with delight! The green cardigan not only boasts his amphibious face but completes the look with a pointed collar like Kermit's. Next, hop aboard the Rainbow Connection with Kermit and his banjo in with a tie-front T-shirt. Third, the black tank top showcasing Kermit's smiling face will keep you cool as the swamp heats up for summer! Lastly in the Kermit collection, are the split jogger sweatpants. Stay froggy with the duo toned pants displaying Kermit in various poses.
Muppet Style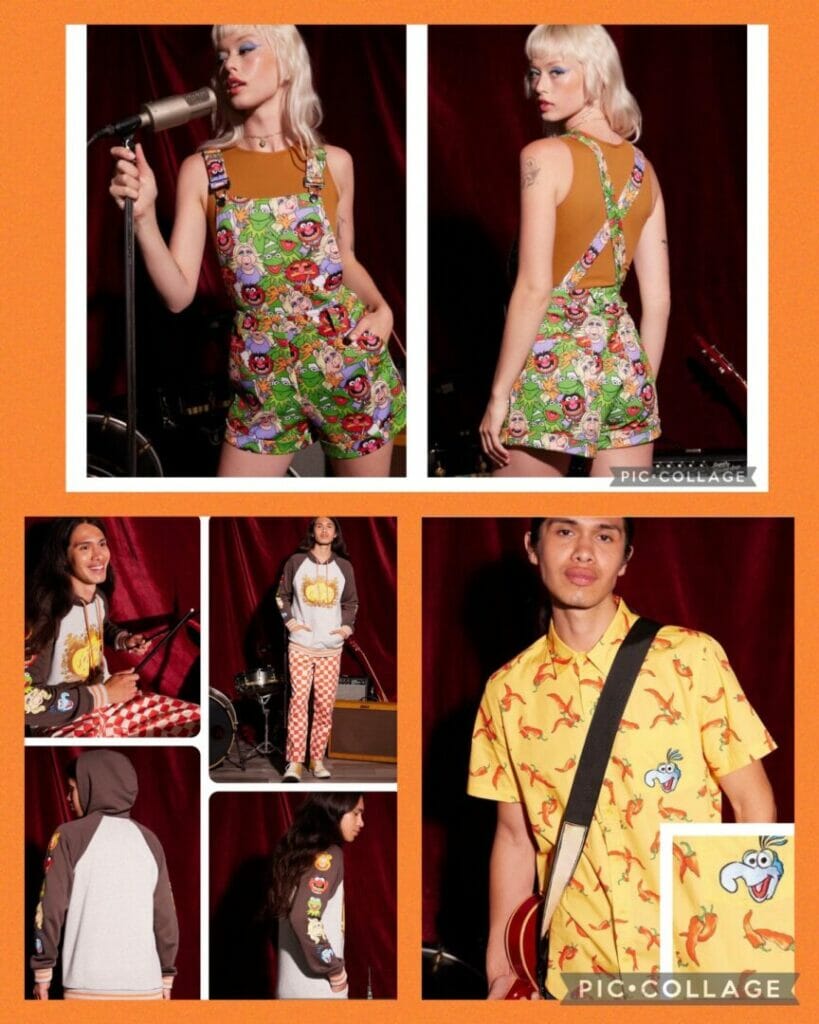 The next grouping of apparel features Kermit's friends and fellow thespians. The Muppet Characters Scuba Shortalls are a cute and colorful option for showing your fandom! Talking about colorful, check out the yellow button-down shirt which displays the Incomparable Gonzo and red pepper pattern. Grab a souvenir from the Muppet Theatre by selecting the brown and white hoodie. "The Muppet Show" marque lights up the front of the hoodie, while the sleeves list the cast of characters and friends.
Muppet Tshirts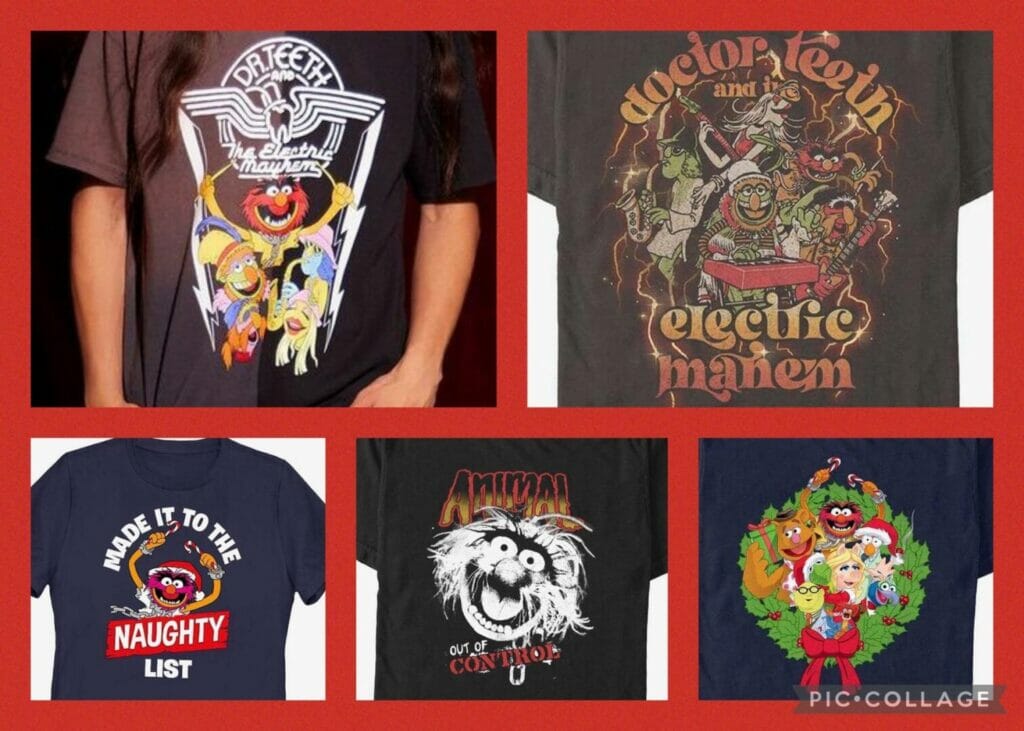 Her Universe presents us with a collection of 5 t-shirts of the Muppets. From concert tees for "Dr Teeth and the Electric Mayhem" to holiday themed shirts, pick the perfect shirt for your vibe.
Are you excited about the new Her Universe Collaboration? Get ready to show your Muppet Style worthy of a diva like Miss Piggy, by visiting the collection HERE.
---
Her Universe nos trae una colección de los Muppets
Los Muppets están con todo este verano tras la nueva serie de Disney+ inspirada en el Dr. Teeth y su banda de música. Her Universe nos deleita con una colección de camisetas, overoles cortos, hoodies, pants, camisas a botones, blusas y un adorable suéter con nuestra rana favorita: kermit. Encuentra todo esto y más aquí. 
Disclaimer - As an Amazon Associate, I earn from qualifying purchases.
---
Thank you for visiting the Disney Fashionista website. Be sure to sign up for our Daily Newsletter where we deliver the best in Disney Fashion, Travel, Makeup and More to your inbox! You can find us all over the internet at Twitter, Facebook, Instagram, and even Pinterest!