Toy Story has always been one of my favorite Disney franchises, and when my own children were young, they were both obsessed with it. I can't see anything Toy Story related without remembering hours of playing with Mr. Potato Head or reading the Toy Story Little Golden Book one more time before bed. And now that my oldest is starting to look at colleges, Toy Story 3 reduces me to an ugly, blubbering mess. Even though the childhood years were tiring–y'all, I miss it; I miss it so much! So when I saw the new handbag collection from COLORS by Jennifer Sky, my heart leaped! These pics were shared by fellow handbag lover Crista. Thank so much for sharing your find, Crista! Jennifer Sky is a division of the Samantha Thavasa brand, which makes some of my very favorite handbags ever! This is a Japanese based brand, and it can be quite difficult to get your hands on these products.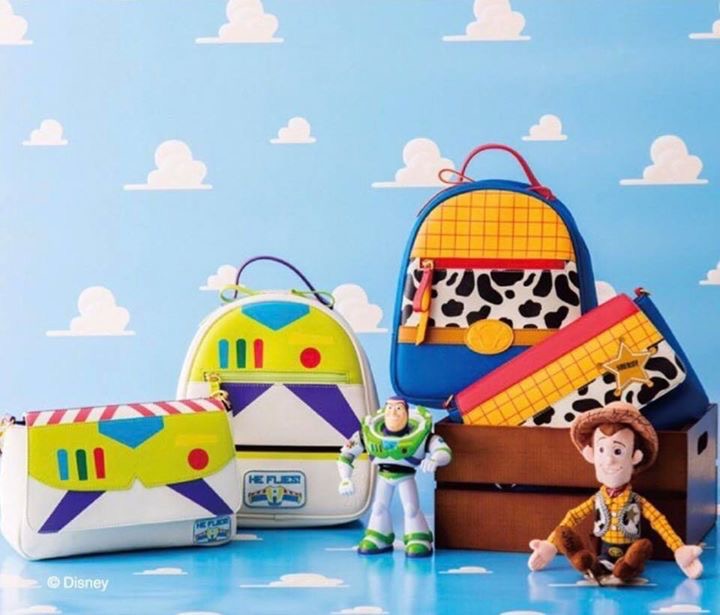 These bags are the epitome of adorable. They manage to be playful yet somehow chic at the same time. The Buzz Lightyear mini backpack is my favorite piece from the collection. The colors are so bright and vibrant! The Woody pieces are great too. I love that they incorporated his belt buckle and sheriff's badge into the bags. All of the pieces above seem to retail for about $75.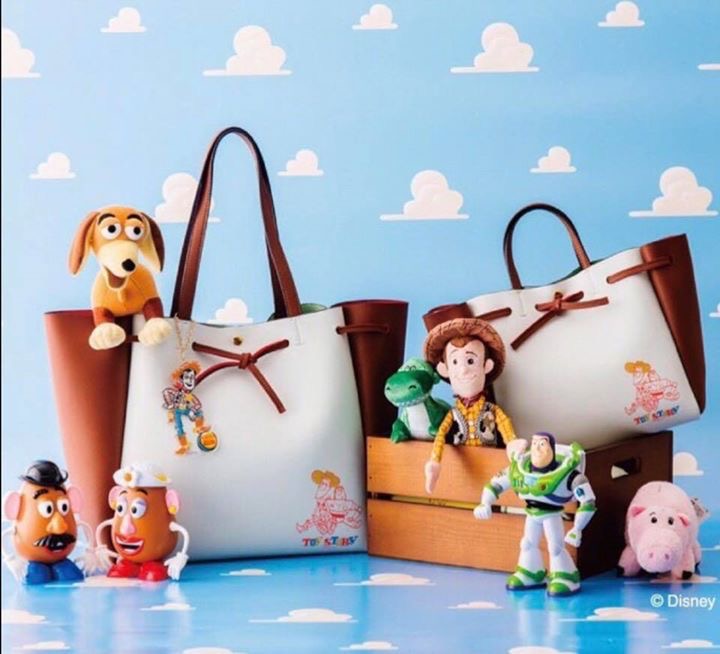 These bags are a little more understated with just a small Woody and Buzz on the lower corner. I did not see the Woody purse charm on the website, either included on a bag or sold separately. It's super cute though! Both sizes of this bag appear to retail for about $50.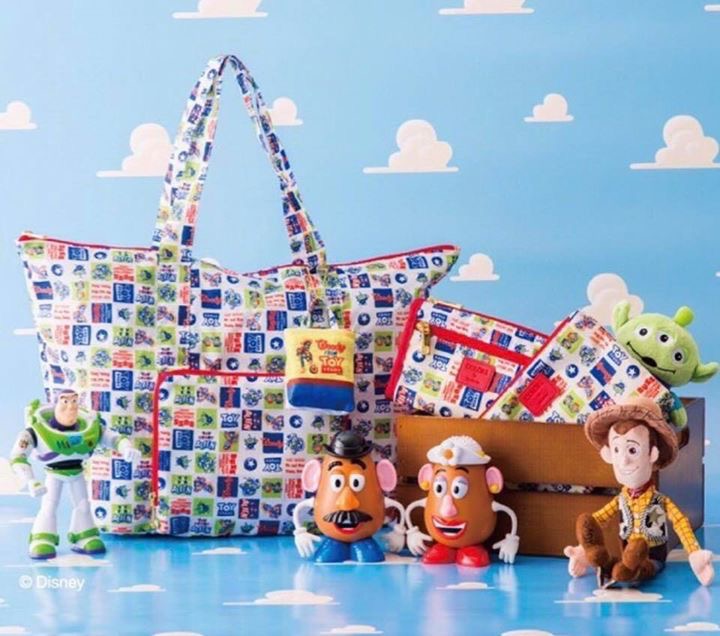 These nylon bags feature small squares of Toy Story icons. The wallet and zip pouch retail for around $30, but I could not find the larger bag on the site. It looks like it could possibly be a collapsible tote that stores in the little pouch attached to the handle. What do you think?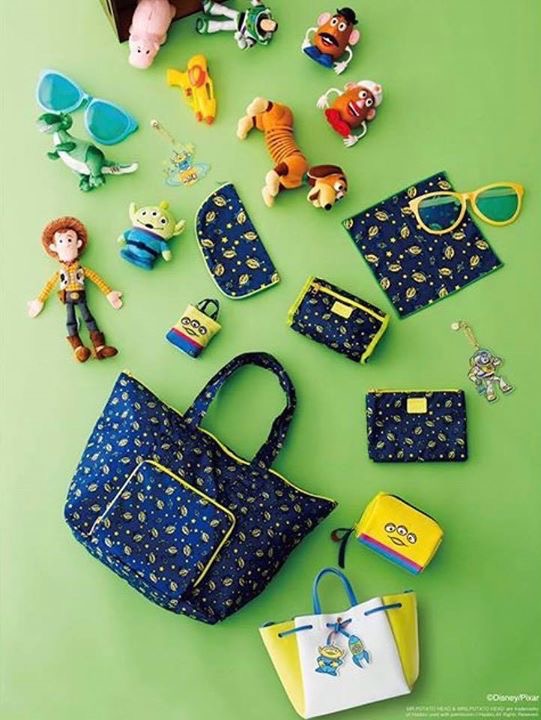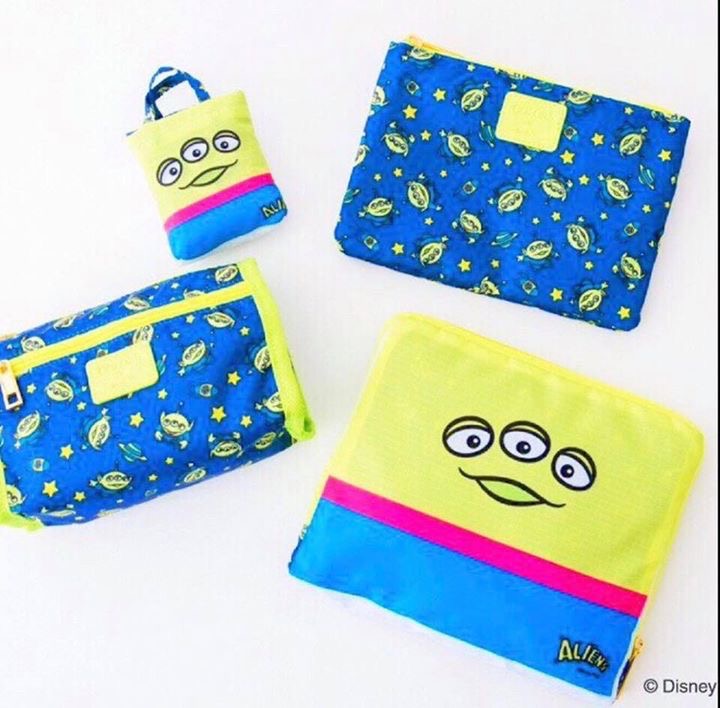 The aliens are some of the most beloved Toy Story characters. I adore them! After scouring the site, I honestly think that the larger bag in the first pic is a collapsible tote that stores in that tiny little alien pouch! Remember that this is a Japanese based site, so the details sometimes get lost in translation. All of these bags seem to run about $30.
Now for the tricky part: how to get your hands on this collection. If you happen to have a trip to Japan planned soon, you can find these at Disney stores there. Samantha Thavasa bags are also carried at the Aulani resort in Hawaii, but I don't know if these bags will find their way there or not. There are also proxy shopping sites such as fromjapan.com. If any of you lovely Fashionistas know of another way to get these products, we'd love to hear about it in the comments below! So, what do you think of this new collection? Do you wish it was sold in the States? Let us know in the comments below!
Disclaimer - As an Amazon Associate, I earn from qualifying purchases.
---
Thank you for visiting the Disney Fashionista website. Be sure to sign up for our Daily Newsletter where we deliver the best in Disney Fashion, Travel, Makeup and More to your inbox! You can find us all over the internet at Twitter, Facebook, Instagram, and even Pinterest!
Latest posts by Lindsay E
(see all)