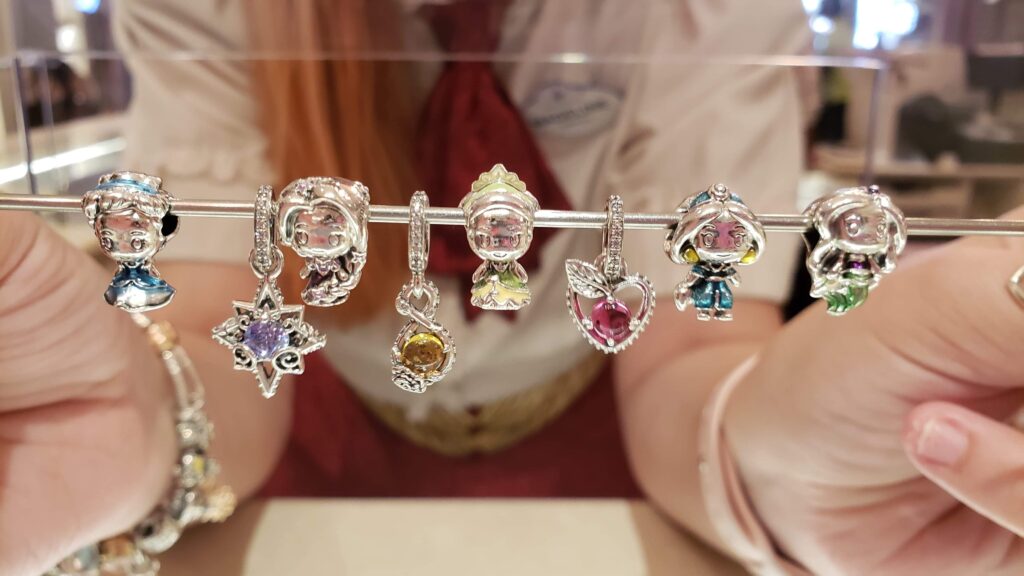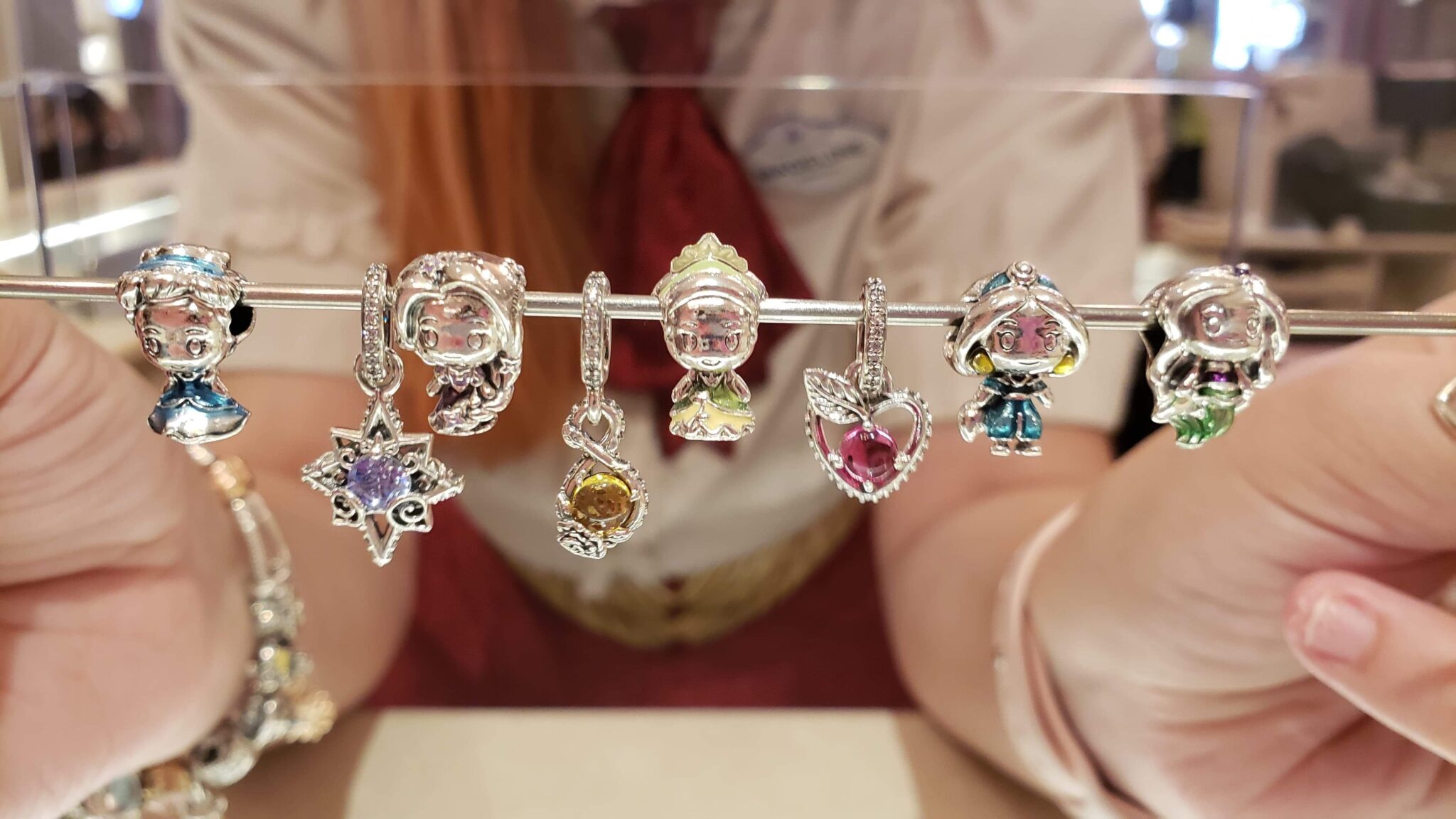 Some of our favorite Disney princesses just got a darling makeover in the Pandora Princess Cuties collection! The collection includes Cinderella, Rapunzel, Tiana, Jasmine, and Ariel in the adorable bobble-head style. There are also three dangle charms to complete the look!
Cinderella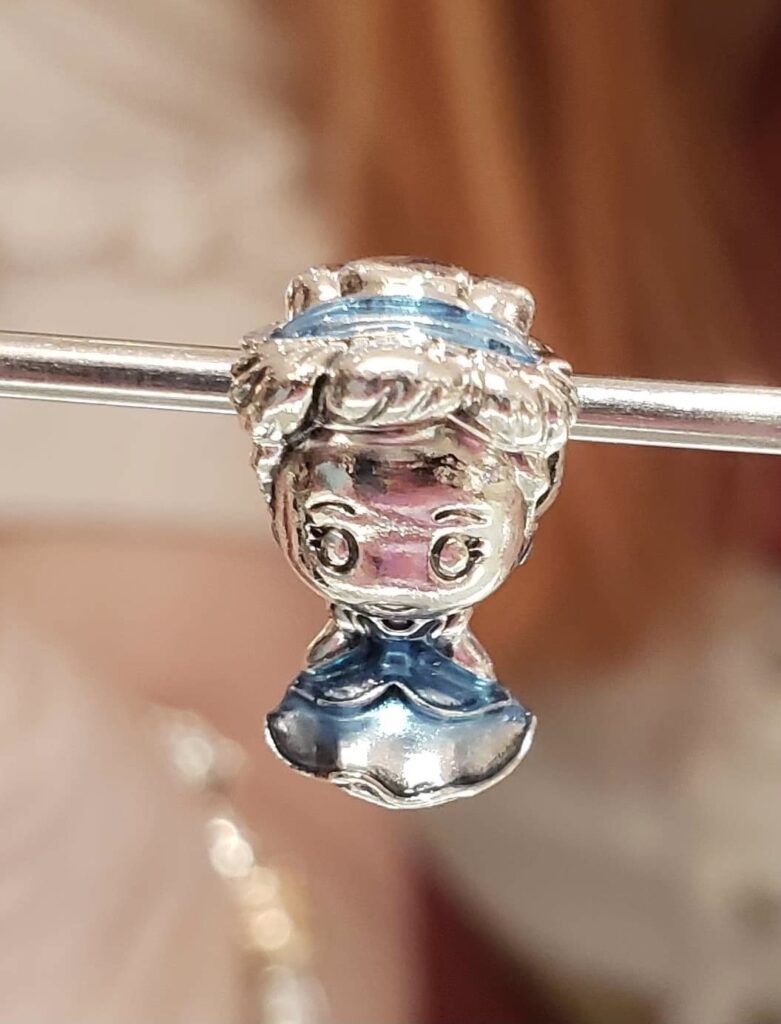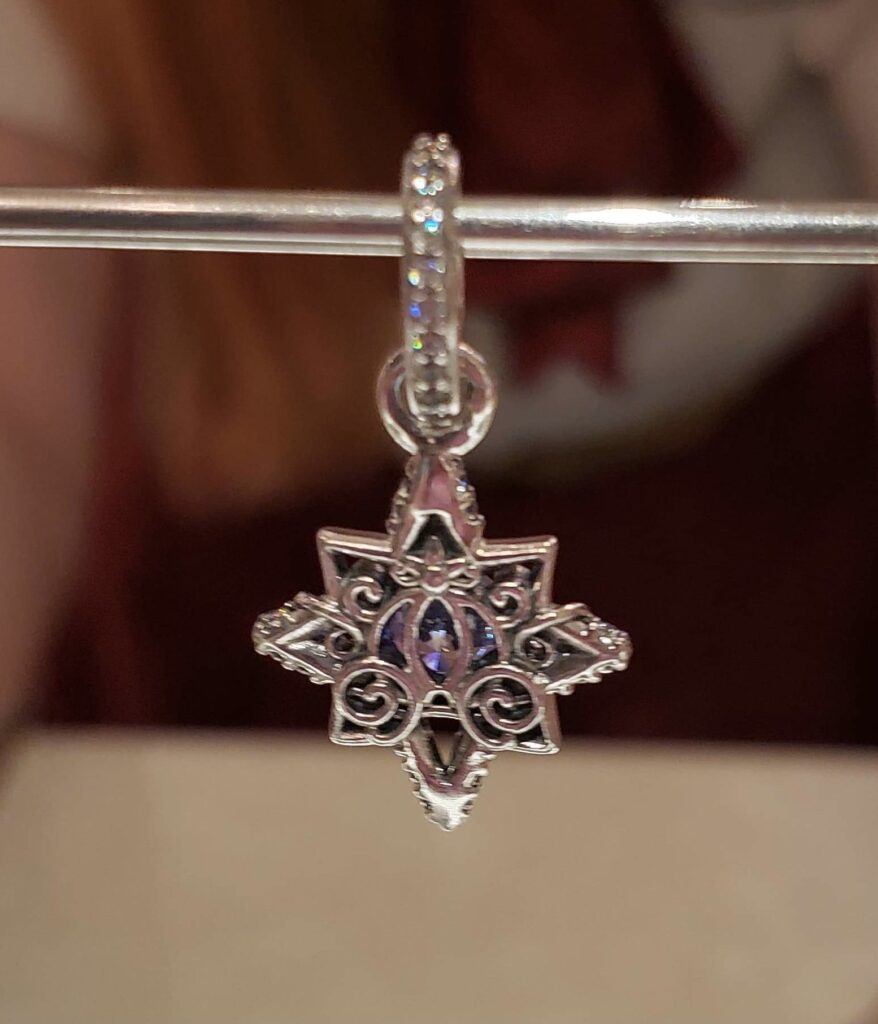 Cinderella has two charms in this collection. She is one of my favorite princesses, so I'm excited for both of these charms! The princess charm is absolute perfection with her large eyes and sweet little hairband. The dangle charm has a beautiful carriage nestled inside a wishing star. A blue crystal shines from inside the carriage. This one is definitely a dream my heart made!
Rapunzel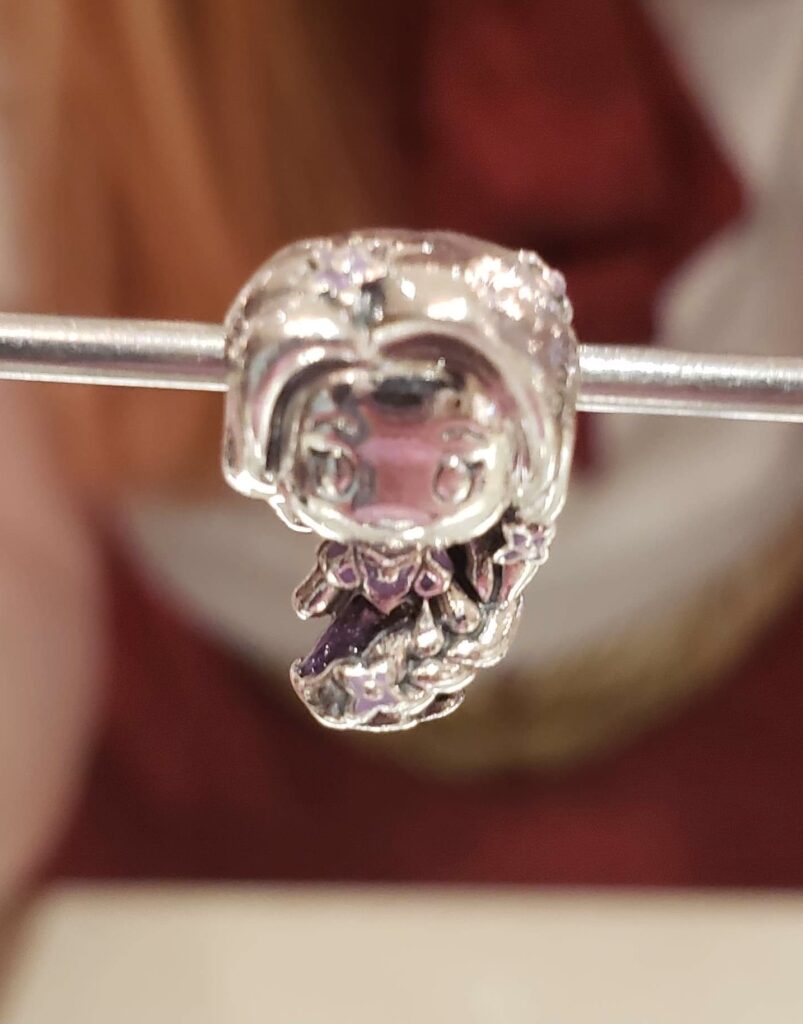 Rapunzel is our next Pandora Princess Cutie! Her hair looks amazing as always in an intricate braid with flowers scattered throughout. She looks like she's having the best day ever!
Tiana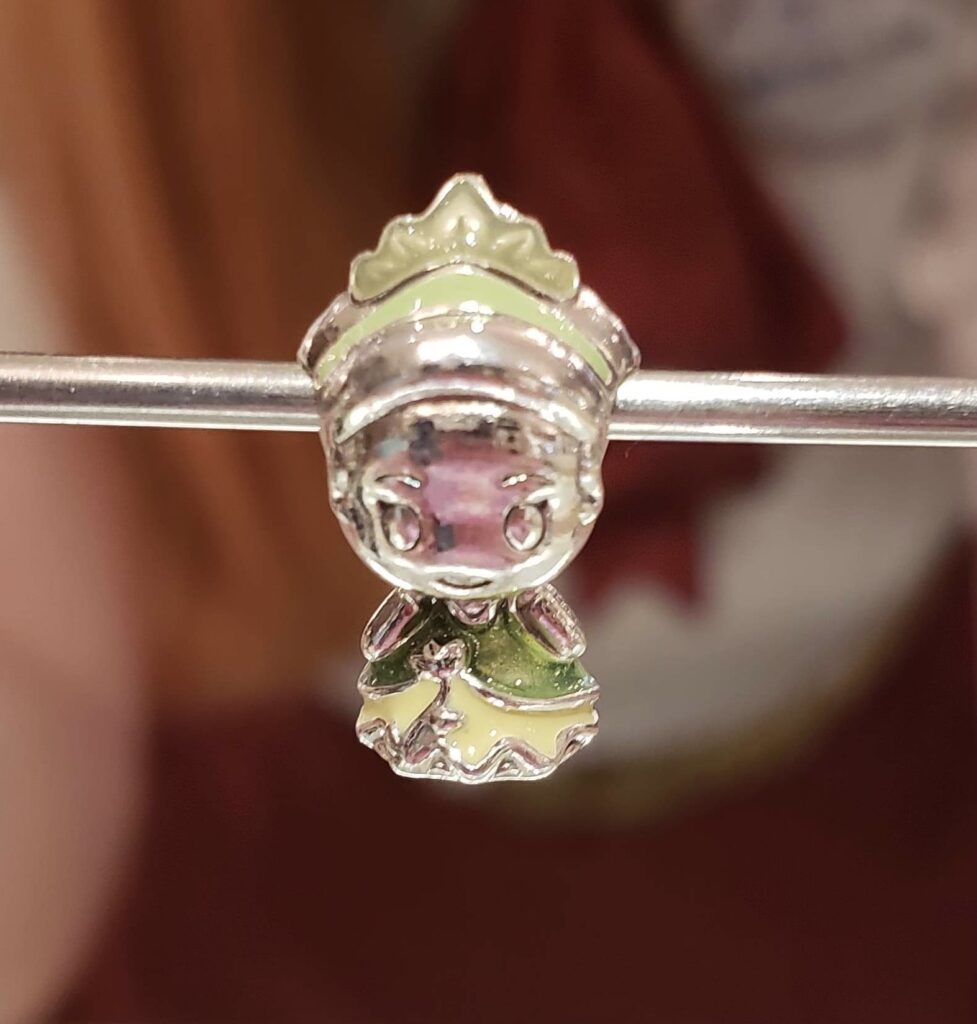 Tiana has the most detailed charm in my opinion. From her flower crown to her lily pad dress and water lily flower, she looks like the perfect princess cutie! The mix of lighter and darker greens adds even more dimension to the charm!
Jasmine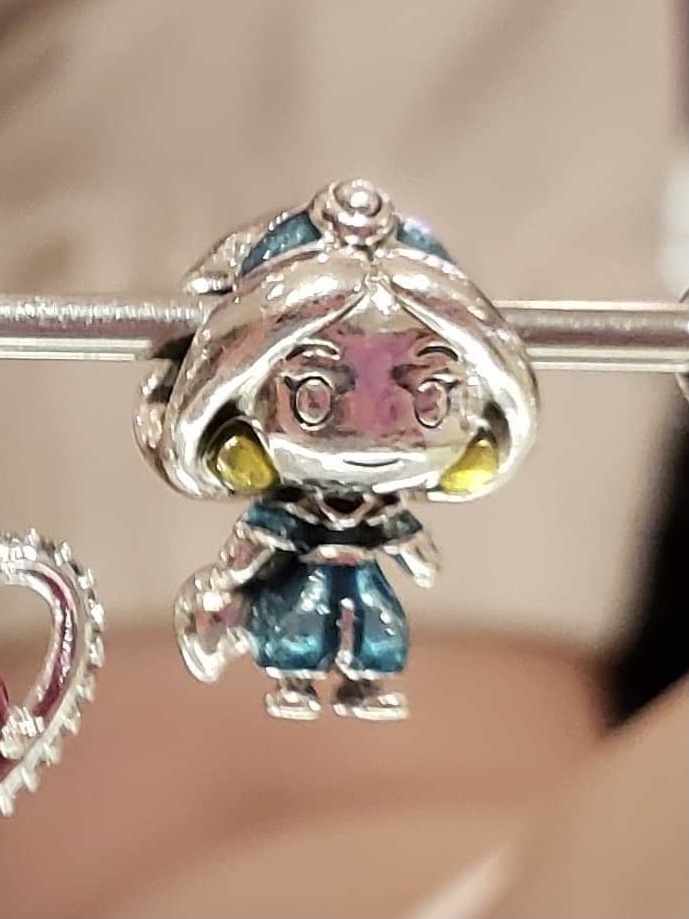 Jasmine has the most attitude out of all the Pandora Princess Cuties! She looks cute but ready for action in her traditional princess outfit. The earrings add an extra touch of style! I love when my accessories have accessories of their own!
Ariel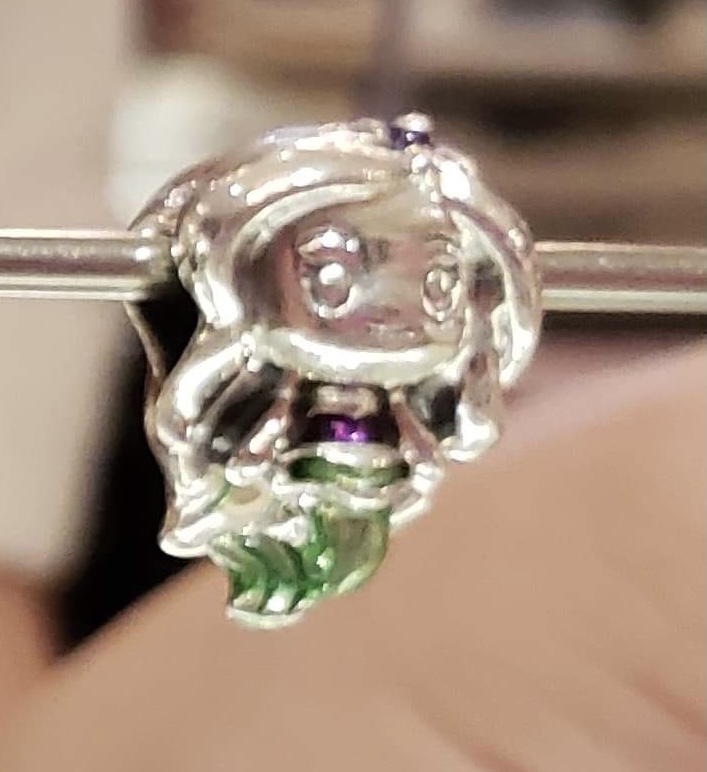 Ariel looks especially sweet in her mermaid form! She can be a part of my world (or my Pandora bracelet) anytime!
Dangle Charms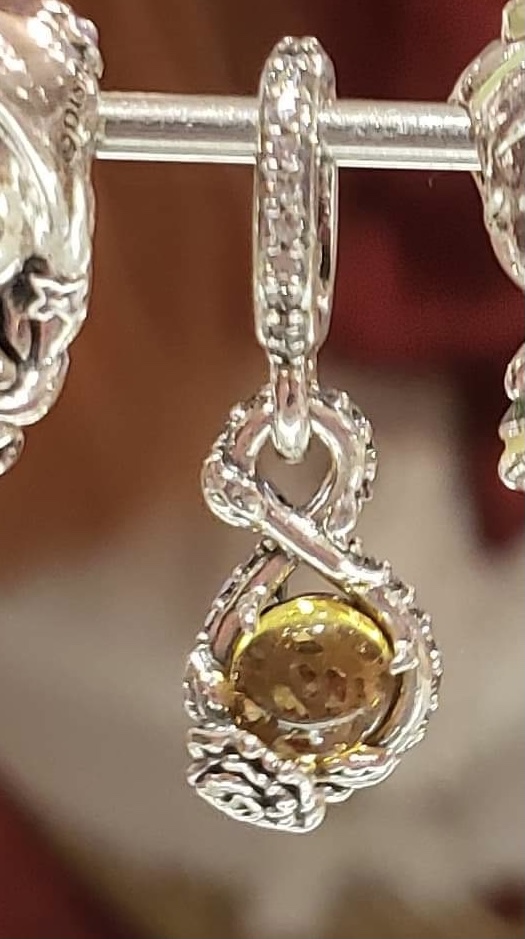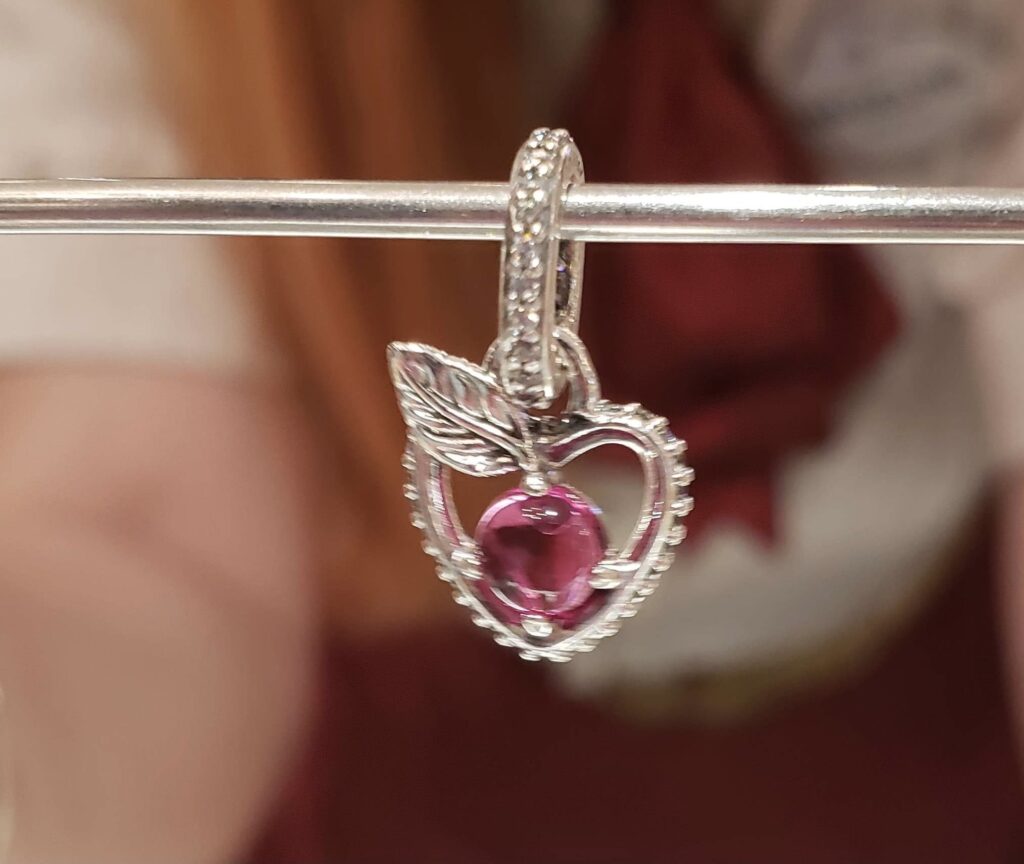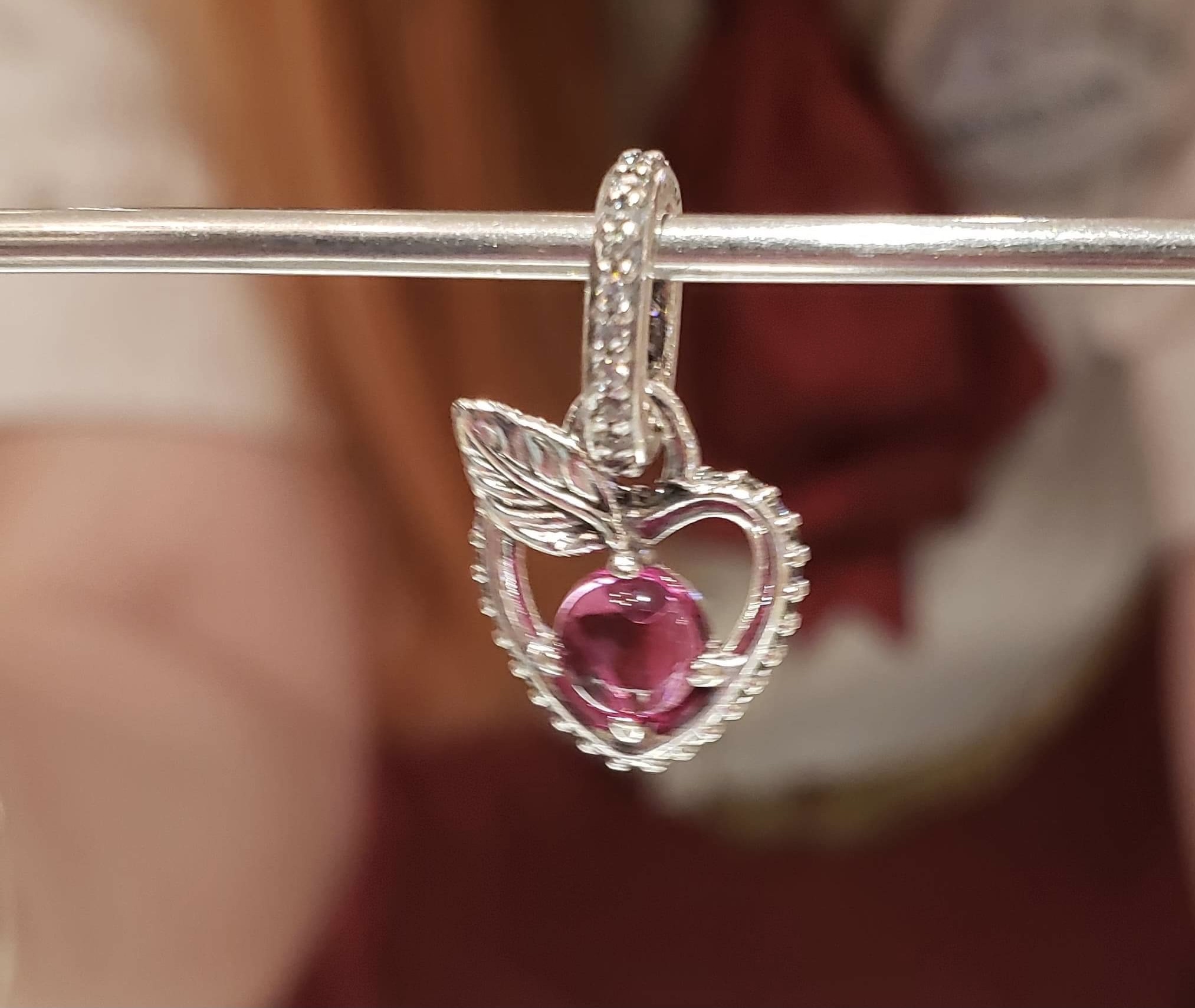 The last two dangle charms represent Belle and Snow White. Since these two princesses were not included as cuties, I'm hoping that we'll see even more pieces to this collection soon! Belle's rose holds a beautiful yellow crystal. The design of this one is so unique! You don't have to look far to find the beauty within! Snow White's charm is super sweet, just like she is! The apple rests inside a delicate heart. This charm would definitely fill my world with sunshine!
We found all of these charms at Uptown Jewelers in Magic Kingdom. This collection is not park exclusive but it's not on ShopDisney or the Pandora website at this time. The princess charms retail for $55 and the dangles are $65. We recommend you check your local stores or contact [email protected] if you'd like to purchase.
Do you love the new Pandora Princess Cuties? Tell us in the comments!
Disclaimer - As an Amazon Associate, I earn from qualifying purchases.
---
Thank you for visiting the Disney Fashionista website. Be sure to sign up for our Daily Newsletter where we deliver the best in Disney Fashion, Travel, Makeup and More to your inbox! You can find us all over the internet at Twitter, Facebook, Instagram, and even Pinterest!
Latest posts by Lindsay E
(see all)