WetBrush brand hair brushes are known for being gentle and pain free. Their main claim to fame is the detangler capabilities. However, these are not just for kids! I know at least two of us Fashionistas who own a WetBrush with our favorite princess on it. Don't mind me as I stroke my hair with my Snow White brush. Now celebrate Disney100 with new WetBrush characters.
New Wetbrush Characters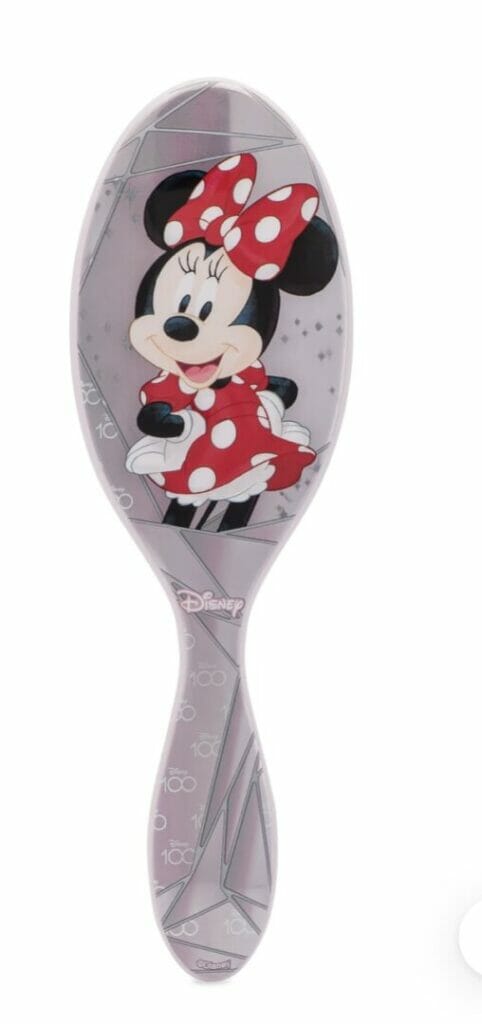 Grab a brush that makes little girls feel special. Who doesn't love our original Fashionista Minnie! Smiling pretty she graces the flat end in her trademark polka dotted dress. Minnie is all for tangle free hair when putting on her bow!

Brushing your hair does not need magical fairy dust, try this Tinker Bell WetBrush. The feisty fairy knows a lot about updos. As with each of these brushes in the new collection, then handle is decorated with the Disney100 logo.
While Pooh Bear doesn't have hair, he does have fur. And I imagine it gets gnarly with the occasional spillage of honey? Even if it doesn't he's still an adorable option and a great classic character!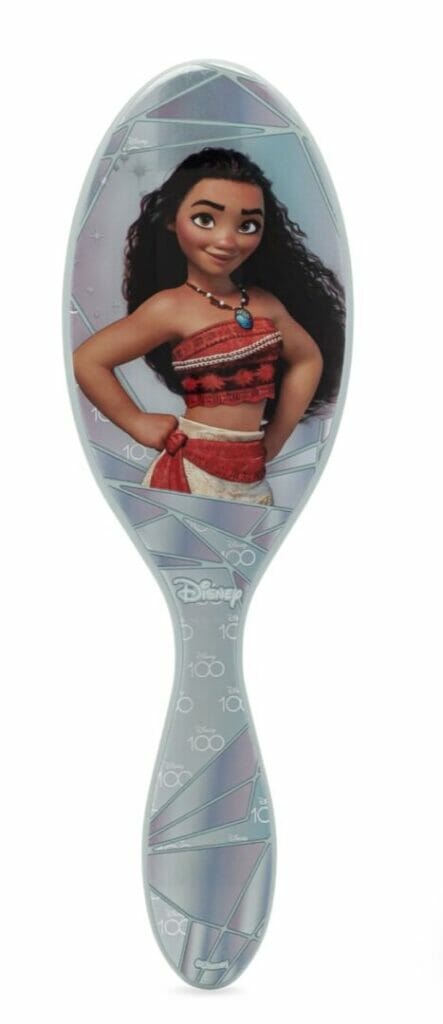 What does Moana reach for after a long day on the water? Salt water and curly long hair creates a perfect storm for tangles. WetBrush promotes exclusive Intelliflex® bristles glide through tangles with 45% less damage and 55% less effort. Which makes for a happy Hawaiian!
How do you think Elsa creates her smooth as ice braid? There's no flyaways in her plait. Whether you're 9 or 49, achieve hair like a modern day princess.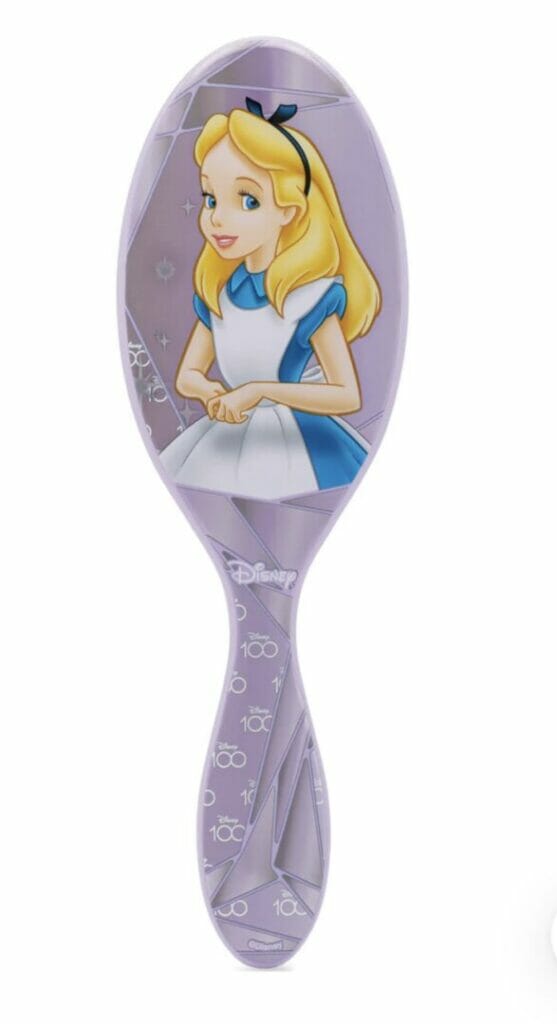 With a mane as thick as Alice's, she trusts nobody else but WetBrush. After all, her beautiful blonde hair must have gotten mussed as she fell down the rabbit hole!
Which of the new WetBrush characters do you want to add to your beauty supplies? Make sure to grab an extra one for travel. Peruse the whole collection HERE.
---
Nuevo cepillo para cabello de Wetbrush
La marca WetBrush tiene unos cepillos para desenredar cabello maravillosos. En esta ocasión nos traen una colección decorada con nuestros personajes favoritos y el tema de Disney100. Encuentra a Minnie Mouse, Campanita, Winnie the Pooh, Moana, Elsa, Alicia y más personajes contra un fondo plateado y con la leyenda de Disney100.
Disclaimer - As an Amazon Associate, I earn from qualifying purchases.
---
Thank you for visiting the Disney Fashionista website. Be sure to sign up for our Daily Newsletter where we deliver the best in Disney Fashion, Travel, Makeup and More to your inbox! You can find us all over the internet at Twitter, Facebook, Instagram, and even Pinterest!