Ah nostalgia! It's defined as "a sentimental longing or wistful affection for the past, typically for a period or place with happy personal associations." For how many of you does that describe your feelings towards Disney? It does me for sure. Growing up in Orlando, Disney was definitely my happy place, and still remains to this day. From creating memories with my daughters to witnessing my husband tear up on his first visit ever at the age of 42, and celebrating my niece's college graduation, I have a sentimental longing for the castle. For the 50th anniversary, Disney created the Vault Collection, a retro-inspired line of merchandise. New items to the vault collection have recently been spotted at Disney Style.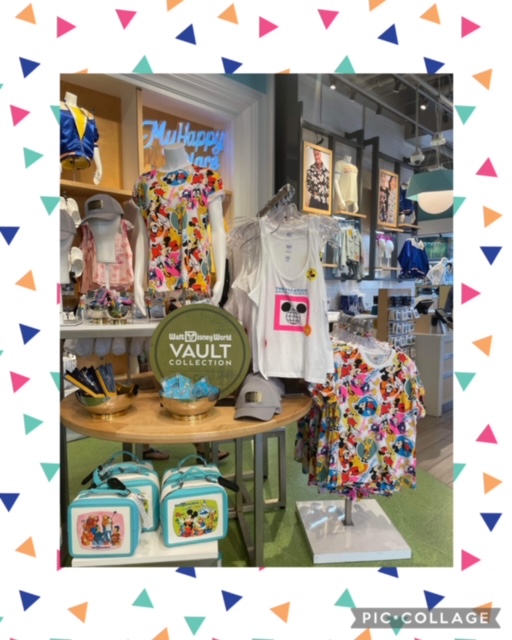 How fun are these pieces? Bright colors and old-fashioned logos are the focus on this new merch. The short sleeve shirt kind of reminds me of the current day trend of covering your laptop or water bottle in stickers, except done in nostalgic Disney stickers. As advertised on the two tanks, Walt Disney World truly is the vacation Kingdom of the world!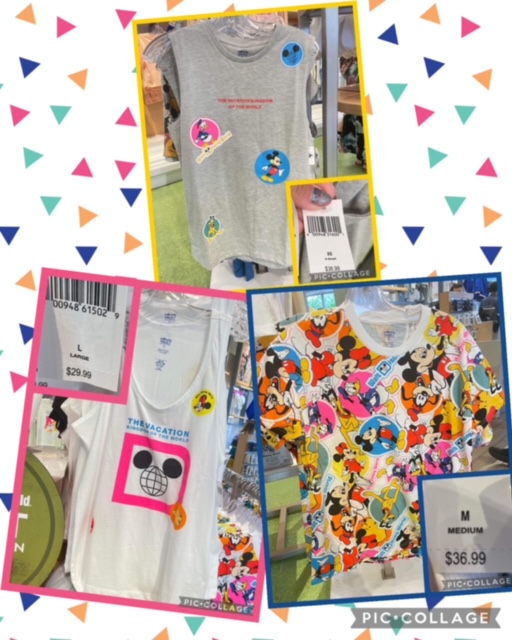 "More Mickey, More Magic!" Now that's a motto I can get behind on the varsity letter style shirt. I love the transportation shirt. I could totally see my husband wearing this shirt proudly through the parks. Can we get the $1.50 pricing too? A girl can dream! Other items spotted were the blue pants with retro "stickers", a castle tank touting "Dreamers do as dreamers do", and Main Street USA tee.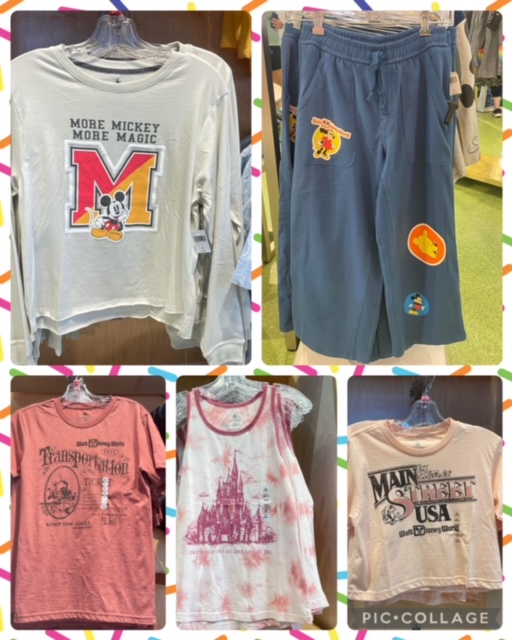 Which item is your favorite at Disney Style? Do you have a special memory at Disney? Leave us a comment below!
Disclaimer - As an Amazon Associate, I earn from qualifying purchases.
---
Thank you for visiting the Disney Fashionista website. Be sure to sign up for our Daily Newsletter where we deliver the best in Disney Fashion, Travel, Makeup and More to your inbox! You can find us all over the internet at Twitter, Facebook, Instagram, and even Pinterest!