Heading to the Most Magical Place on Earth? Well, you'll be joining around 58 million other people
who travel there each year!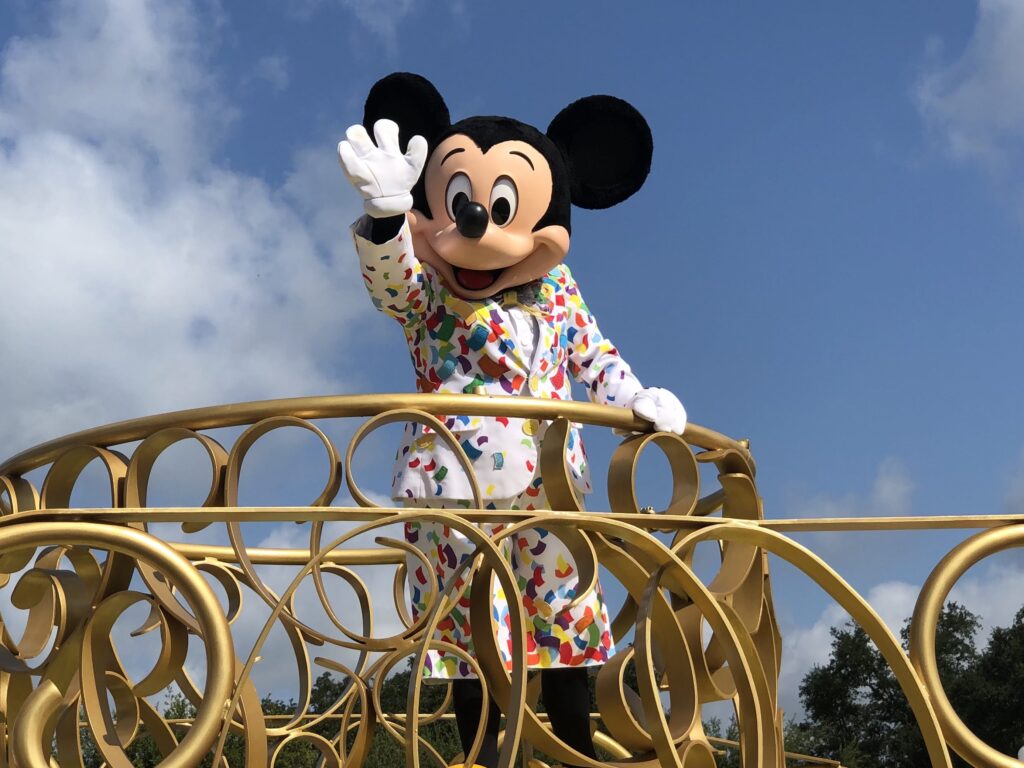 A trip to Disney World is incredibly exciting, but packing for it can be daunting. With so much to see
and do, it's important to pack smart so you're prepared for the parks without being weighed down.
Here are some tips to make packing for Disney World easy and efficient.
Choose Comfortable Shoes
You'll be on your feet all day, walking miles through the parks. Pack at least two pairs of broken-in,
supportive sneakers or walking shoes. Break them in at home to avoid blisters that would easily ruin your stay.
Pack Light
Pack only essentials in a backpack or small cross-body bag. Carrying heavy bags will make you tired.
Only bring what you absolutely need during the day, such as your wallet, phone, camera,
medication, portable charger, sunscreen, hat, and sunglasses. Leave bulky items at your hotel.
Check The Weather
Florida weather is incredibly variable, with sudden sharp thundershowers the norm during the rainy
season. Pack layers you can add or remove, such as short sleeves with a hoodie or light jacket. Bring
compact rain gear or an umbrella just in case. Choose Performance Fabrics
Performance fabrics dry quickly and wick sweat in the heat. Pack lightweight, breathable shorts, tops
and socks. You can rinse dirty clothes in the sink, and they'll be dry by morning.
Pack Outfits, Not Individual Pieces
Plan coordinated outfits that mix and match. Pack fewer items that work for both parks and
restaurants and include at least one nice dinner outfit. Choose wrinkle-resistant fabrics that look
good even after they've sat in a suitcase for hours.
Protect Electronics
Bring rechargeable battery packs to avoid fighting for outlets, along with protective cases. The parks
can get wet on certain rides, so waterproof everything.
Fun Disney Gear
Part of the magic is dressing the part with Disney tees, hats, ears and accessories. Add your own
touches too like custom t-shirts.
Pack Swimsuits
Disney hotels all have swimming pools, ranging from standard pools to mini water parks, making
swimwear a must-have. Plan to take a break mid-day at your hotel pool. Pack a range of suits,
goggles, sunscreen and pool shoes. Tailored swim shorts are great for casual afternoons by the pool
or a hot day in the park itself. Treat yourself to some swim shorts for the trip.
Leave Room for Souvenirs
You'll do lots of shopping, so leave space in your bags. Alternatively, plan to buy an extra suitcase at
Disney Springs to transport all your purchases.
Stroller or Wagon
If you have little ones, these are a must to hold all your stuff when kids get tired of walking. Pack
what you need in them.

With smart packing, you can make the most of your Walt Disney World vacation. Choose lightweight
necessities, utilize park services, and pack proper shoes, layers and extras like battery packs to make
your days in the parks carefree and unencumbered. Follow these tips and you'll be ready for the
magic!
Ready to book that vacation to Disney? Reach out to Small World Vacations HERE for all your booking needs! They are the preferred travel agency of the Disney Fashionista!
---
Tips para empacar si vas a Walt Disney World
Si vas a ir a Orlando a Walt Disney World estas uniéndote al selecto club de 58 millones de personas que viajan ahí cada año. Y aunque no le preguntamos a 58 millones de personas qué empacar pero tenemos definitivamente experiencia conjunta para decirte que no olvides: zapatos cómodos, empacar ligero para tu día con una mochila o un bolso pequeño, estar al pendiente del clima porque Florida puede darte la sorpresa de todos los climas en un solo día, empaca conjuntos de ropa no piezas individuales, protectores de electrónicos y baterías extra, traje de baño, accesorios Disney para tus atuendos y definitivamente espacio extra para souvenirs. Si tienes niños en edad de carreola definitivamente empacar una compacta y ligera te ahorrará horas de cansancio o tiempo muerto en los parques con los pequeñitos mientras toman sus siestas.
Disclaimer - As an Amazon Associate, I earn from qualifying purchases.
---
Thank you for visiting the Disney Fashionista website. Be sure to sign up for our Daily Newsletter where we deliver the best in Disney Fashion, Travel, Makeup and More to your inbox! You can find us all over the internet at Twitter, Facebook, Instagram, and even Pinterest!