If you remember, we shared with you the details of the Annual Passholder Merchandise Event. The event kicked off today at the AdventHealth Arena inside the ESPN Wild World of Sports Complex. Among the rows of discounted Dooneys and marked down 50th merchandise, a spattering of new items was unveiled. Pandora Pleases at Merchandise Event with 4 new Park exclusive charms!
Pandora Figment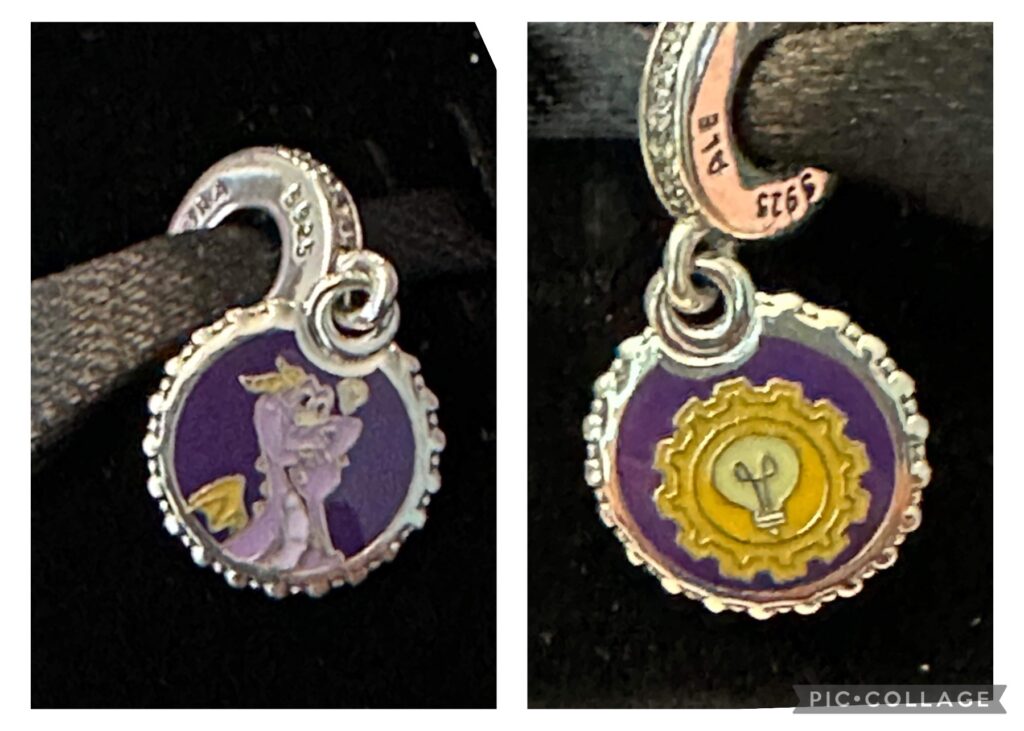 Figment is the first new Pandora charm. The Journey to Imagination dangle features a pensive Figment. The front side features the whimsical engaging purple dinosaur as he smiles. The backside features components of innovation. The lightbulb symbolizes every great idea we have, and the gears and cogs required to create them. The Figment dangle sells for $75.00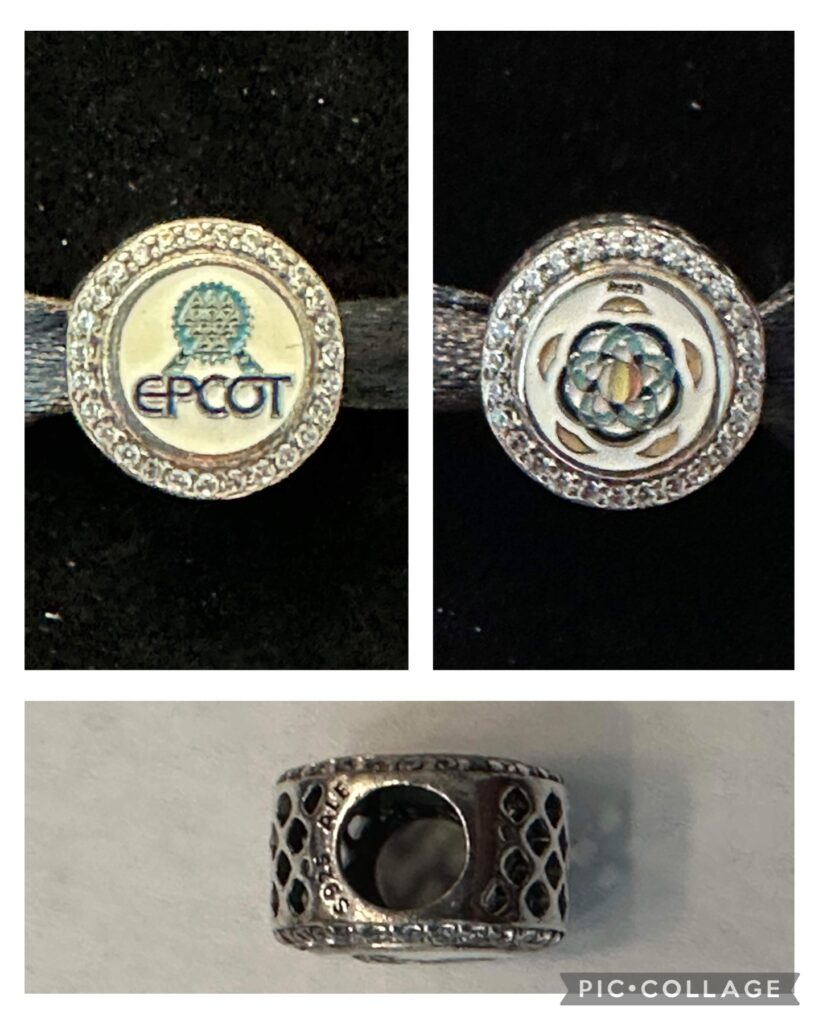 What better way to commemorate the New Epcot Reimagined than with a Pandora Charm! The front features a colorful Spaceship Earth along with the Epcot logo. The reverse displays the Journey into Imagination symbol in shades of blue and great. A beautiful lattice completes the sides of this charm with retails for $90.
Epcot Reimagined Pandora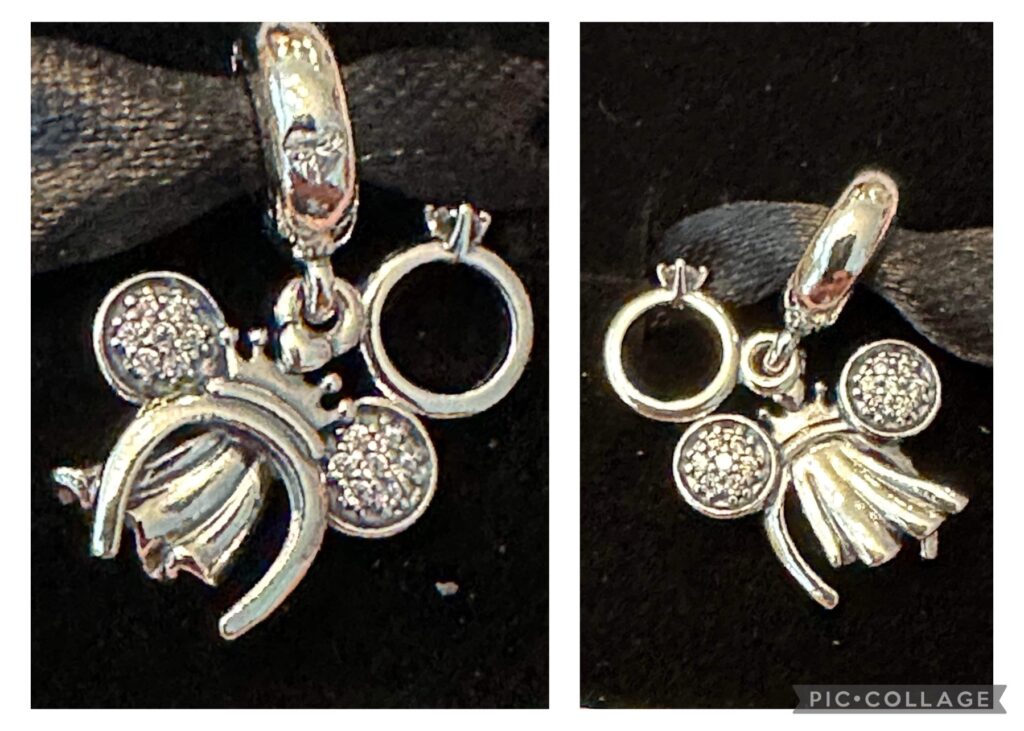 For any girl who has been a bride, in the stages of planning a wedding, or dreams of her future love, this Minnie Mouse Bride charm is a must-have! Minnie ears with a tiara and veil represent the perfect Disney bride. The dangle also features a solitaire engagement ring attached. You don't have to be a Disney bride to add this $85 bauble to your bracelet.
Rose Gold Pandora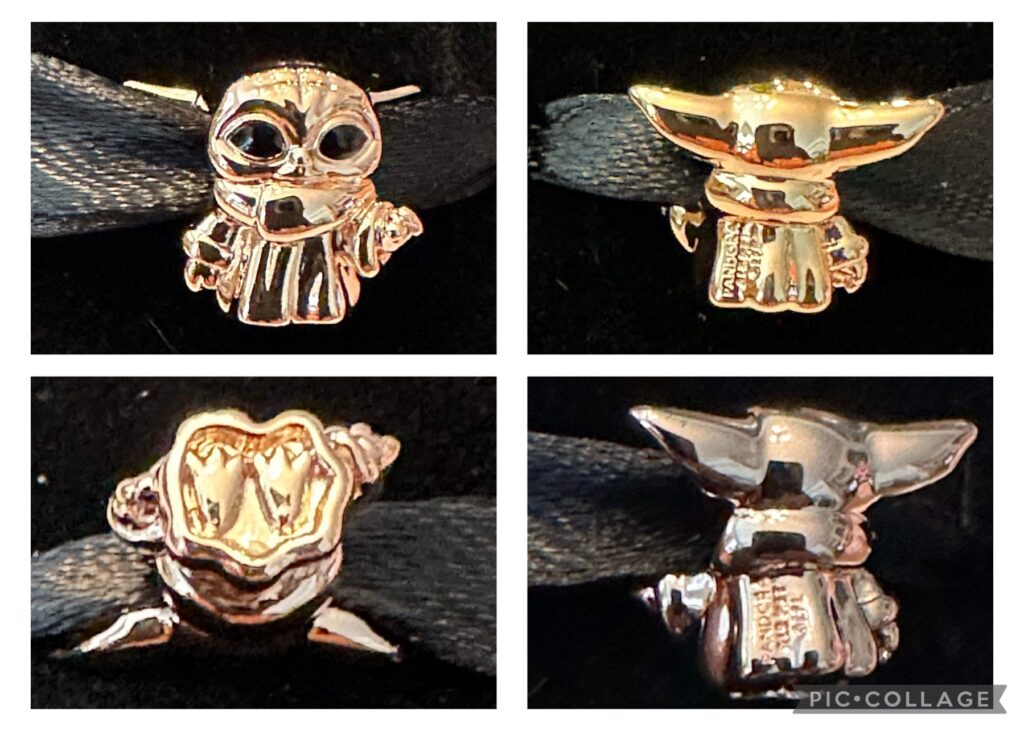 The last of the Park Exclusive Pandora charms introduced today was the Rose Gold Grogu. Everyone's favorite "Baby Yoda" is adorable, no matter what color he is. His shining black eyes blink innocently up against whoever is caring for him. By rotating the charm you can notice the strong attention to detail, such as the inclusion of his feet and toes. Rose Gold Baby Yoda sells for $95.
All four of these charms are currently only available at the Annual Passholder Merchandise event. It's anticipated the Park Exclusive charms will move to the parks, but no word as of yet on when or where. If any of these charms interest you, you can get them from our preferred personal shopper HERE! There is a shopper fee but it may be the only way to get them for who knows how long.
---
Pandora complace en el evento de Mercancía
Actualmente esta abierto el evento anual de Mercancía para Pase Anual en Walt Disney World y además de artículos con descuento de colecciones pasadas tenemos mercancía nueva como estos 4 dijes exclusivos a los parques. Elige entre Figment, EPCOT, Minnie Mouse Novia o un Baby Grogu en oro rosa. Disponibles solamente en el evento actualmente, no hay noticias de cuando se incorporen a los parques.
Disclaimer - As an Amazon Associate, I earn from qualifying purchases.
---
Thank you for visiting the Disney Fashionista website. Be sure to sign up for our Daily Newsletter where we deliver the best in Disney Fashion, Travel, Makeup and More to your inbox! You can find us all over the internet at Twitter, Facebook, Instagram, and even Pinterest!