Father's Day is just around the corner. Have you bought anything yet? I have the perfect suggestion guaranteed to please! Enso rings have just released their newest collection and Pixar fans rejoice over the abundant, stylish options!
Pixar's Up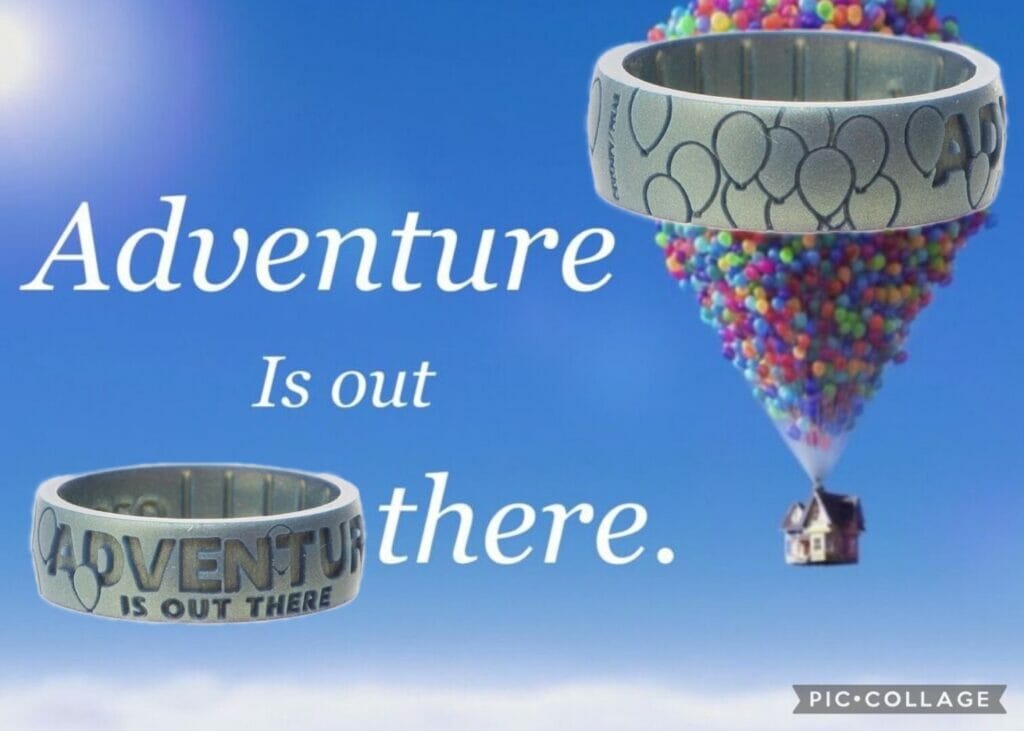 Carl and Ellie. One of the sweetest, heart wrenching Pixar stories. This movie is about love, compassion and making everyday count, represents important values for every relationship. Remember Adventure is out there!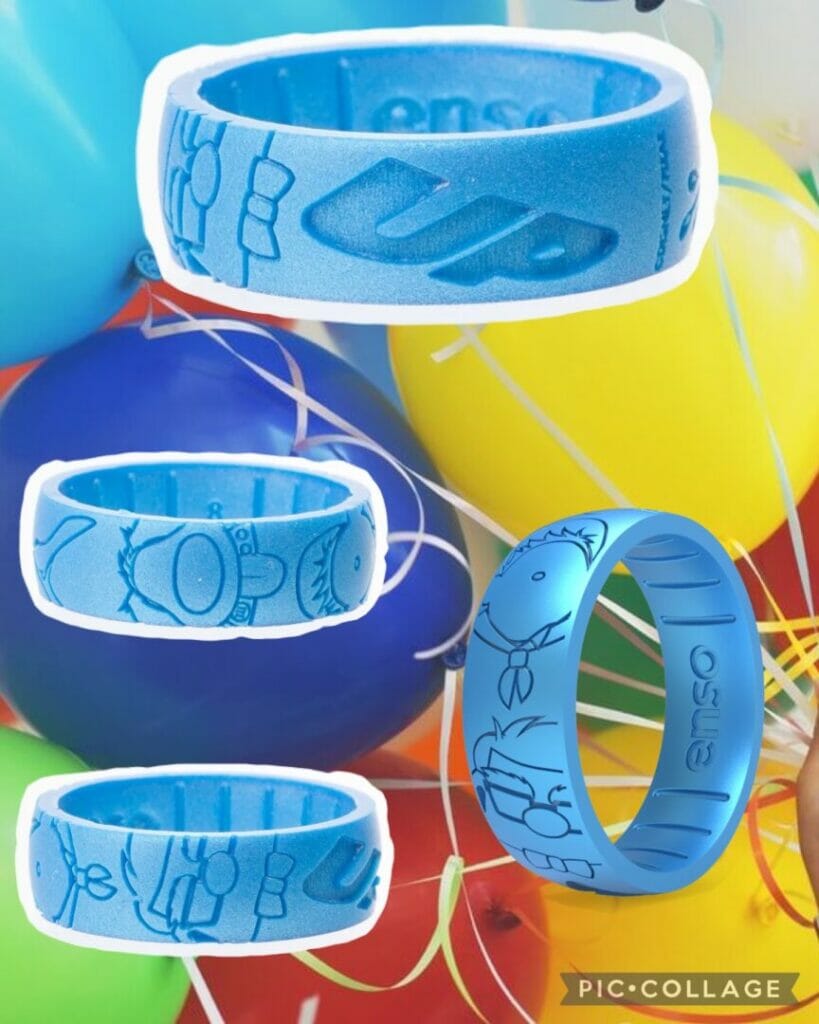 Check out this sky-blue Enso ring, also featuring Up. Find our friends Doug, Russell and Carl completing the design.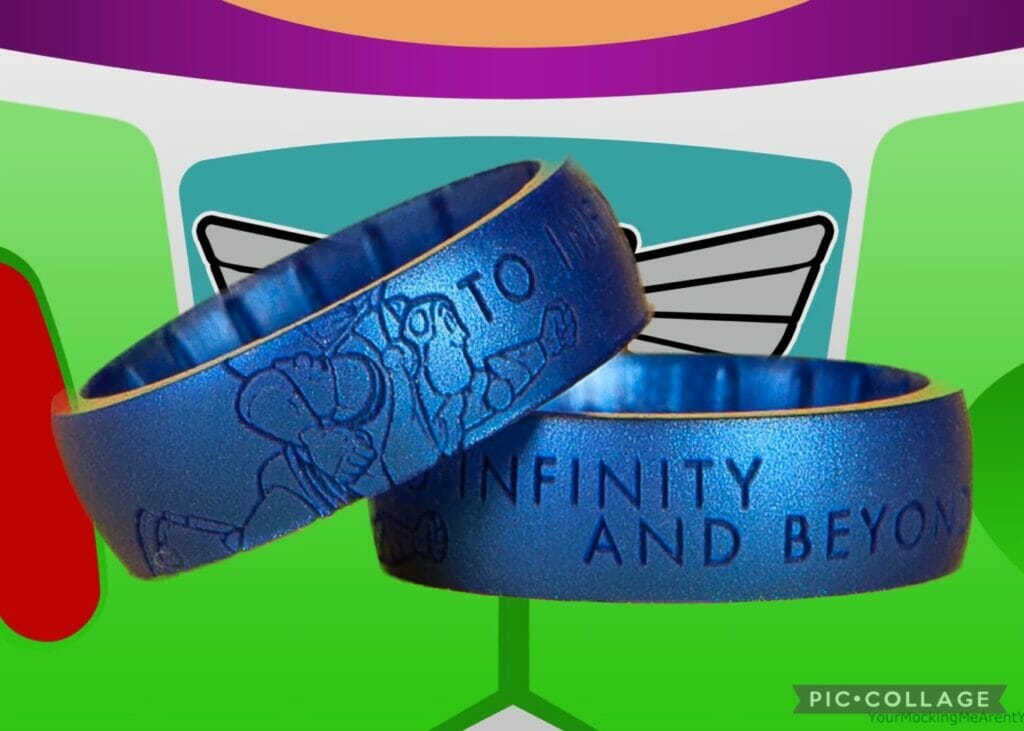 Attention Space Rangers, there's a ring just for you! Whether you're taking your relationship to "Infinity and beyond" or a Buzz Lightyear fan, feel secure in knowing this is Space Command approved!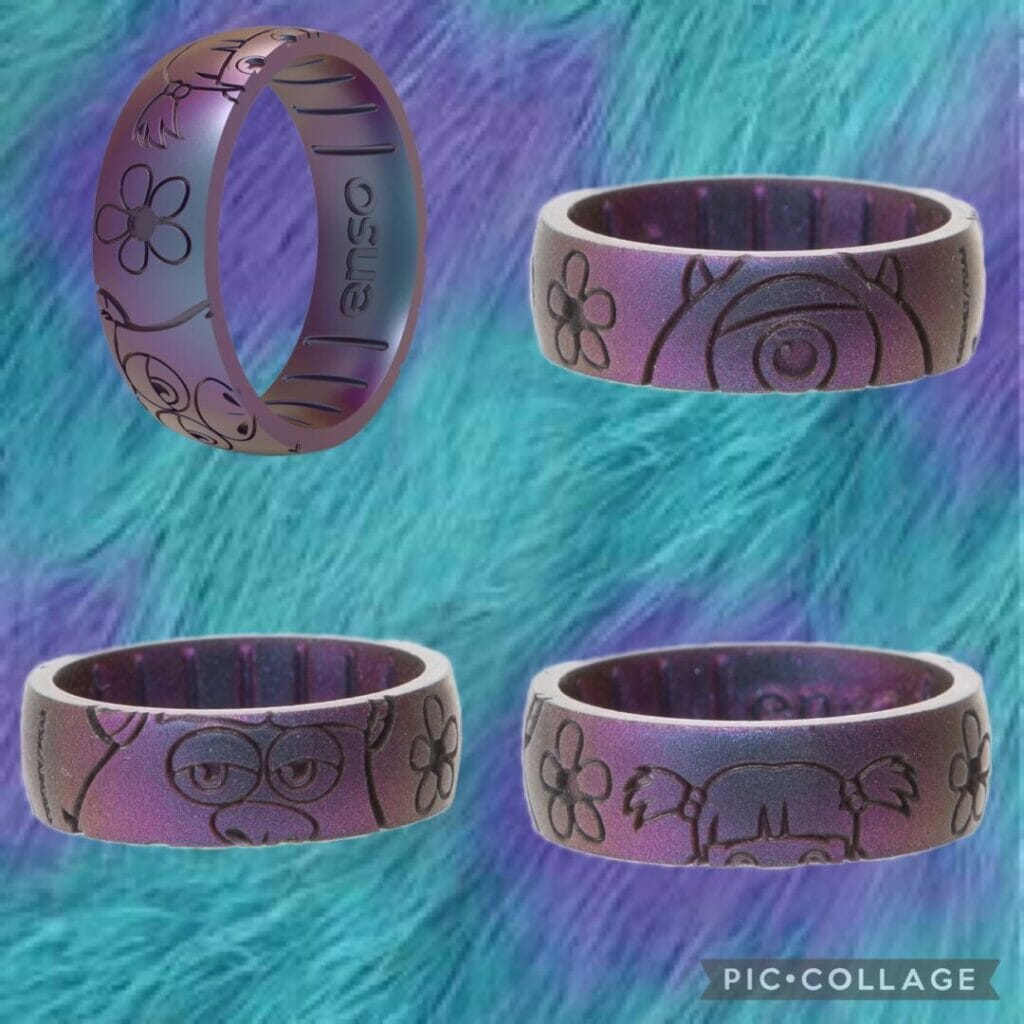 THIS is my personal favorite. The unlikely friendship between James P. Sullivan "World Class Scarer" and Boo is the epitome of phileo love. It's a love between friends which is characterized by warmth and affection. Not to mention, the iridescent purple is gorgeous.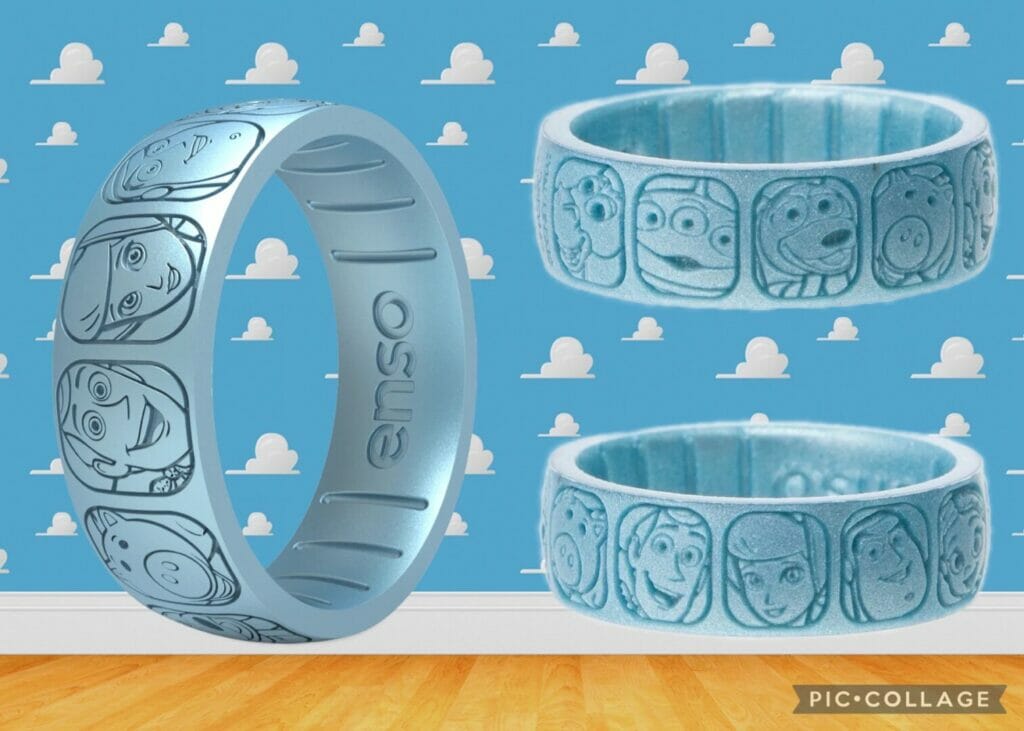 Take Andy's toys, put them in filmstrip format and you have our next ring. The beloved toys include Woody, Bo Peep, Buzz, Ham, Slinky and more in this ring of friendship. This tribe is there for each other and makes a great friendship ring.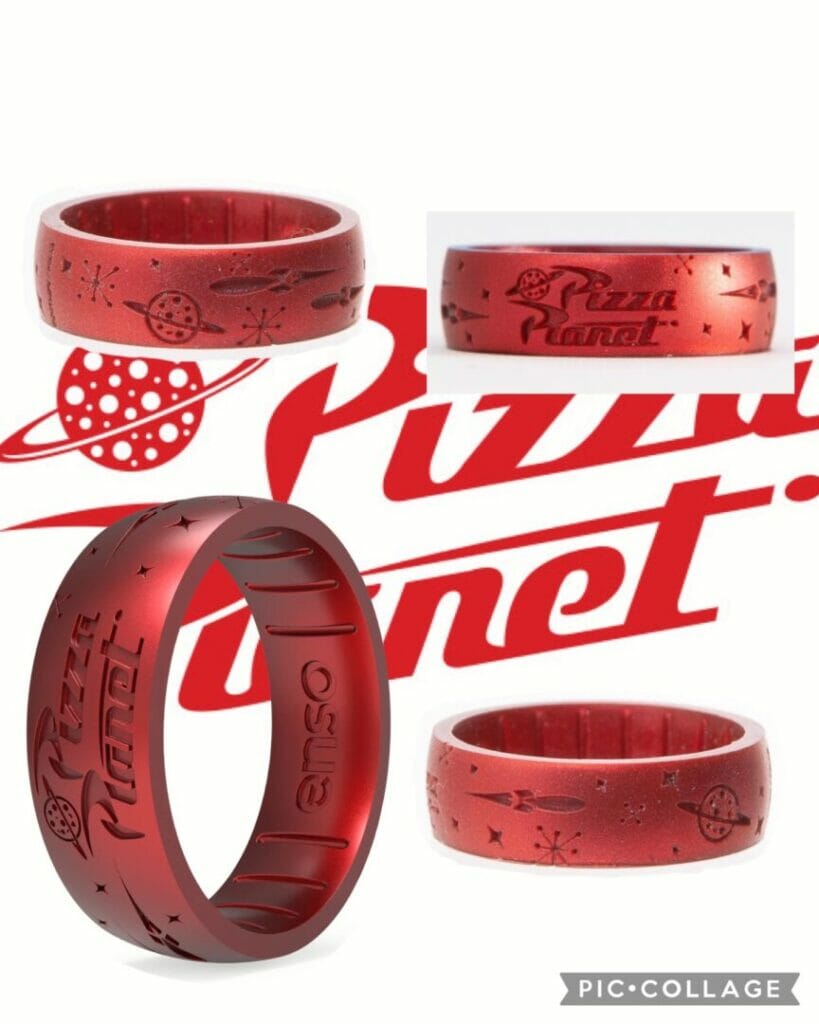 What man doesn't love Pizza Planet? Or just pizza for that matter! The metallic ruby red of the ring is reminiscent of the bright red tomato sauce on the Italian pie! Rockets, planets and stars round out the decor of the favorite hangout in Toy Story.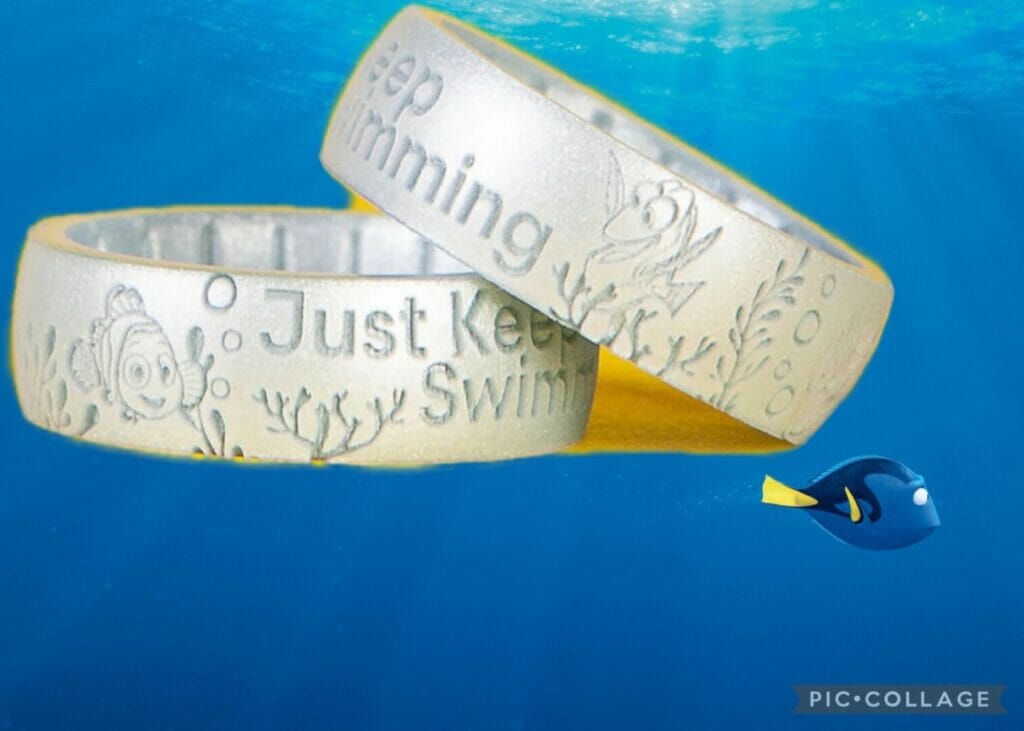 How many times in life have you told yourself to "Just keep swimming?" The forgetful blue tang, Dory, offers us a wonderful mantra for the ups and downs of life!
Hop on over the Enso website HERE to pick out your favorite Pixar ring or rings! A discount of 20% off allows you to buy one for you and one for your loved one! Pixar fans rejoice over the new designs and price!
---
Fans de Pixar, estos anillos de Enso son para ustedes
La marca Enso, anillos de silicona para todo terreno, nos trae una entrega inspirada en franquicias de Pixar. En esta ocasión encuentra anillos inspirados en UP (con los globos, Carl, Russell y Dug); Buzz Lightyear, Sulley, Mike y Boo de Monsters Inc; todos los personajes de Toy Story o detalles de su restaurante favorito Pizza Planet; incluso nos trae a Nemo y Dory. Hay anillos para todos en esta nueva colección, encuéntralos aquí.
Disclaimer - As an Amazon Associate, I earn from qualifying purchases.
---
Thank you for visiting the Disney Fashionista website. Be sure to sign up for our Daily Newsletter where we deliver the best in Disney Fashion, Travel, Makeup and More to your inbox! You can find us all over the internet at Twitter, Facebook, Instagram, and even Pinterest!