It's almost the most wonderful time of the year! Have you started your holiday shopping yet? If you are still struggling, TTPM has made gift-giving easy with their picks of the Top Disney Toys of 2020. Get a jump start on (or finish) your holiday shopping with these top toys and games.
Right in time for the Holidays, toy expert Jim Silver of TTPM shared his top Disney Toys of 2020! From toys inspired by Frozen 2 to The Mandalorian, and everything in between, there is sure to be something on the list for the little and big Disney fans in your life!
TTPM, the leading video product reviewer for toys, baby gear & pet gear, revealed the list via video. The list contains the hottest Disney-themed dolls, action figures, books, collectibles, building sets, and playsets released this year that kids will love this holiday season.
"We're very excited to share this list of our favorite Disney products from all of their brands," said Jim Silver, CEO, TTPM. "From classic characters like Minnie Mouse and Cinderella, to Marvel and Star Wars favorites, the magic of Disney makes these toys and play sets special. This list reflects picks that kids of all ages will be delighted with this holiday."
Each item on the list has been reviewed by TTPM's editorial team, which evaluates products and makes selections based on what is new, on-trend, high-performing, fun, buzzworthy, and available to consumers.
Now, without further ado, on to the list!
The TTPM Top Disney Toys of 2020 are (in alphabetical order):
America the Beautiful (shopDisney.com) – $40.00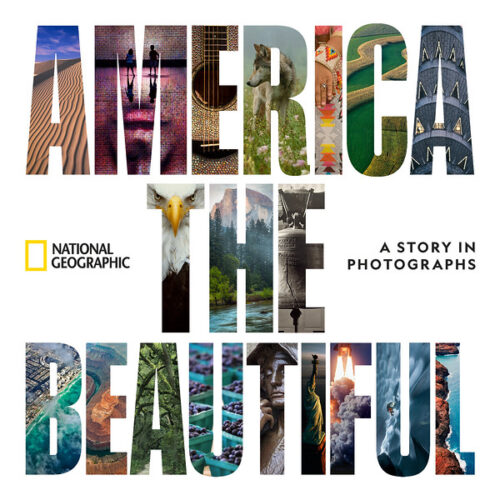 From ShopDisney.com: Profound and inspiring, America the Beautiful is a book for everyone who has ever marveled at the beauty of the United States. Culled from National Geographic's vaunted photo archives, spanning a period of more than 130 years, this provocative collection depicts the splendor of this great nation as only National Geographic can.
Cinderella Classic Doll Deluxe Gift Set (shopDisney.com) – $79.99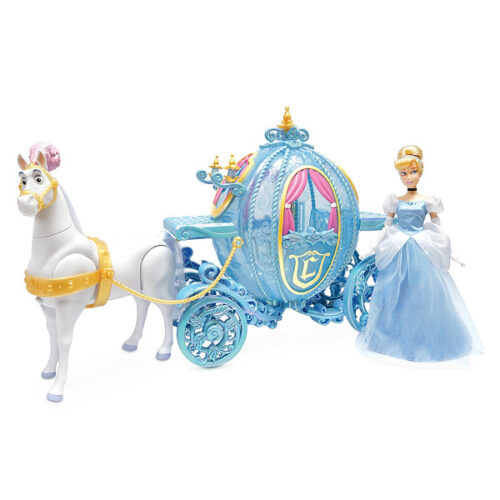 They'll play happily ever after as they bring Disney's fairytale to life with this Cinderella Classic Doll Deluxe Gift Set. Wearing her sparkling ball gown, Cinderella travels in style aboard her light-up pumpkin carriage pulled by a white horse that actually walks.
Disney Minnie Mouse Fashion Dolls (Walmart) – $14.99-$29.99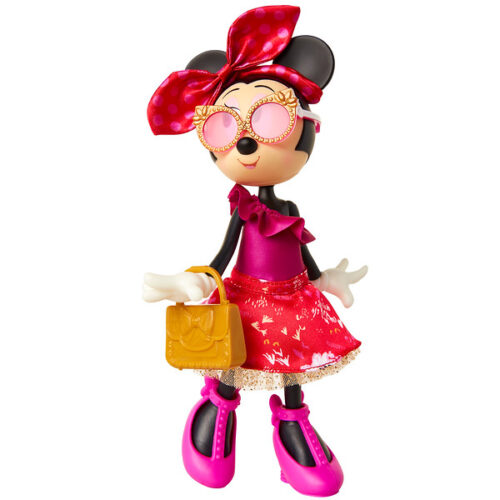 Minnie is a style icon that girls can look up to, and is sweet, girly, and fashion forward. This fashion doll line reminds girls to live confidently and express themselves.
Disney Pixar Toy Story Andy's Toy Chest (Target.com) – $29.99
Four classic Disney and Pixar's Toy Story figures: Woody, Buzz Lightyear, Lenny and Slinky Dog. Full articulation enables realistic action play and posing. Lenny is an exclusive, first appearance figure!
Disney The Haunted Mansion – Call of the Spirits Board Game (Walmart) – $24.99
This one is on my holiday wish list! The Haunted Mansion comes to life in this hauntingly fun family board game! Explore all the classic rooms of the ghost-infested manor, from the festivities-filled Ballroom to the Attic and out to the Graveyard and beyond in search of spirits. Beware, though, of the Hitchhiking Ghosts!
Frozen 2 Transformation Fashion Dolls (Hasbro) – $29.99 each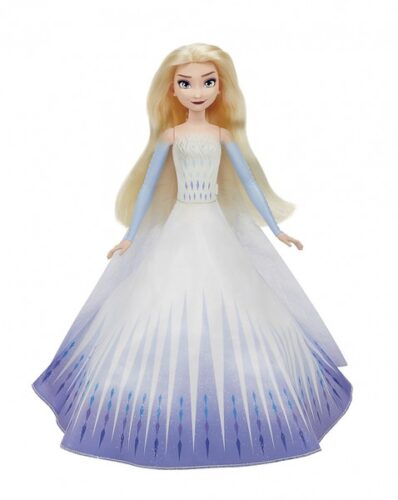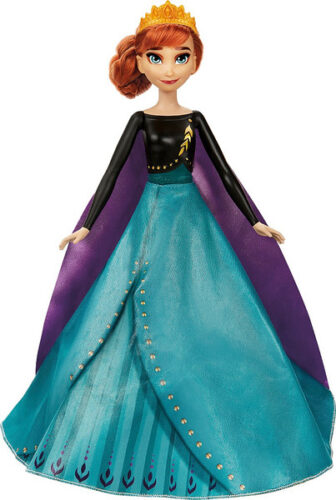 Anna and Elsa's Disney's Frozen 2-inspired finale dresses change into their movie-inspired travel dresses with a little help from kids. In a few steps, these Anna and Elsa dolls, inspired by the beloved character from the film, go from royal to adventure-ready!
LEGO Arts Marvel Studios Iron Man (LEGO) – $119.99
Build one of three detailed portraits of Iron Man's armor, the MARK III, the HULKBUSTER MARK I or the MARK LXXXV or buy and combine three sets into an ultimate Iron Man piece. As part of this new LEGO® building experience, listen to the included soundtrack for stories and cool details about the set as you build. Finish the project with a Marvel Studios signature plate, then display it on a wall or shelf.
Disney Family Holiday Sweaters (shopDisney.com) – starting at $12.00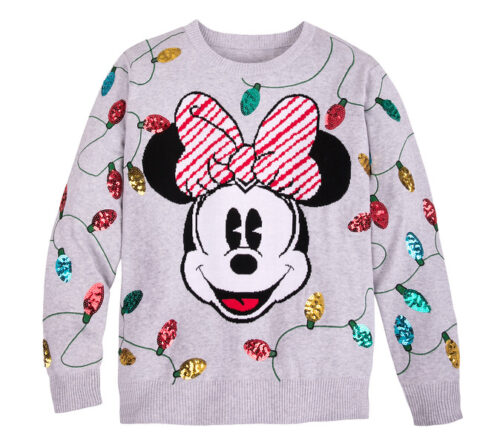 For my family, part of the fun of the holiday season is dressing in matching holiday outfits! ShopDisney.com always has the best selection of Disney holiday sweaters to choose from, and this year is no exception.
Marvel Avengers Play Trunk (Amazon Exclusive) – $34.99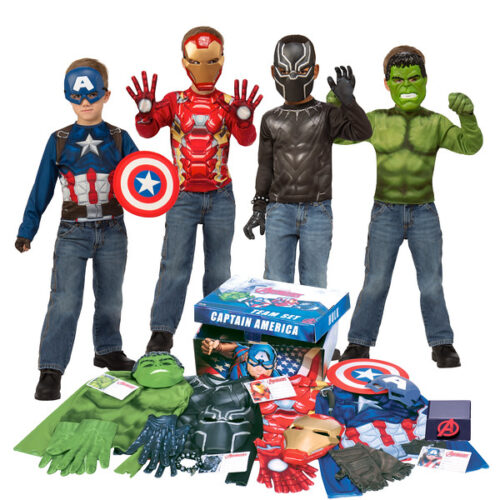 My nephews would love this! This 25-piece Avengers team dress-up trunk set fits most age four to six. Includes Captain America, Black Panther, Iron Man, and Hulk.
National Geographic Star50App 50mm (Mass Retailers, Amazon and Specialty) – $30.00-$300.00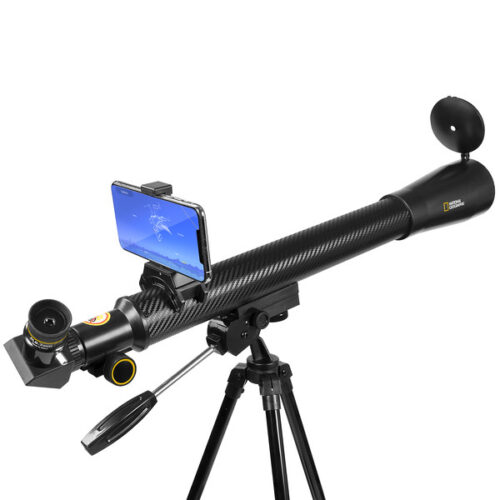 Be a stargazer! The National Geographic optics collection includes telescopes, microscopes, binoculars and more!
Mickey Mouse Holiday Light up Bubble Wand from Disney Parks (shopDisney.com) – $24.99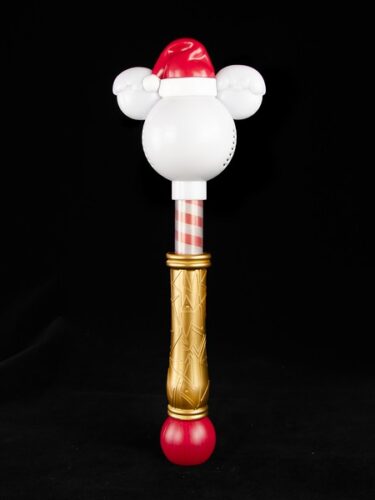 Bring a winter wonderland wherever you go with this swell Mickey Mouse holiday bubble wand. The topper lights up and blows out mini bubbles while the peppermint striped pole turns and has its own light.
Star Wars Bitty Boomer (bittyboomers.com) – $19.99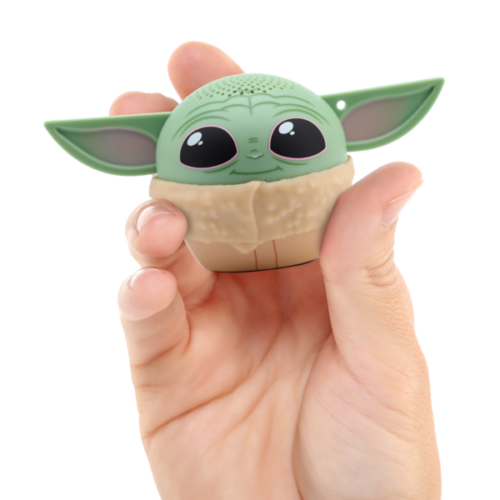 My husband would LOVE this in his stocking! Bitty Boomers are ultra portable, beyond adorable, wireless licensed Bluetooth speakers. Don't be fooled, what they lack in size, they make up for with clear, powerful, room filling sound.
Star Wars: The Mandalorian The Child Animatronic Edition (Mass Retailers) – $59.99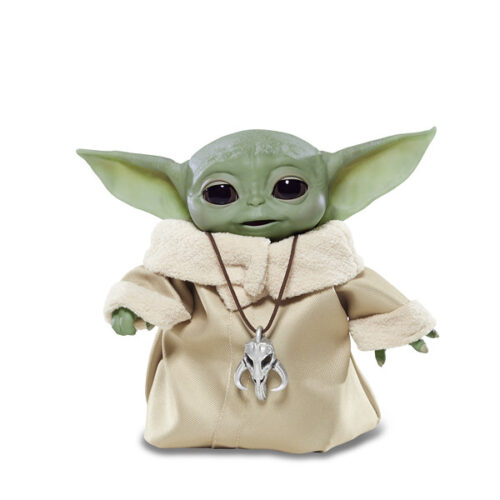 He may look like "Baby Yoda," but this lovable creature is called The Child — and now you can become his protector with this animatronic toy from Star Wars. Touching the top of The Child Animatronic Edition's head activates over 25 sound and motion combinations, including happy and excited sounds, giggles, babbles, and more, all while the figure's head moves up and down, ears move back and forth, and eyes open and close.
Talking Action Figure Buzz, Woody, and Alien (shopDisney.com) – $24.99 – $32.95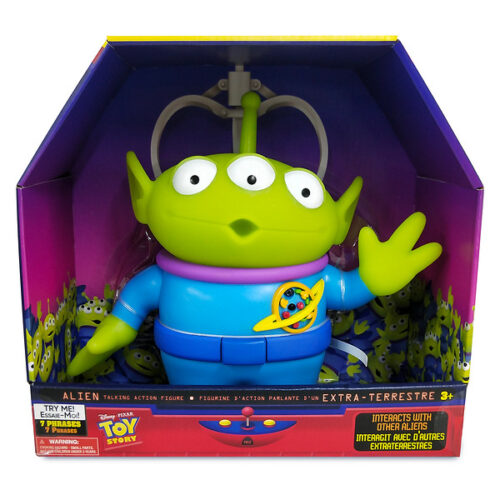 TTPM's Top Disney Toys of 2020 makes shopping super simple! Now, you don't have to wonder "will they like it?" These top toys are sure to delight! Visit TTPM.com for more Top Toy information.
Disclaimer - As an Amazon Associate, I earn from qualifying purchases.
---
Thank you for visiting the Disney Fashionista website. Be sure to sign up for our Daily Newsletter where we deliver the best in Disney Fashion, Travel, Makeup and More to your inbox! You can find us all over the internet at Twitter, Facebook, Instagram, and even Pinterest!