The future is so bright, you gotta wear shades! We received a Sneak peak of 2024 Studded Starbucks Cups thanks to Fashionista friend _Sparducks_. One thing is for sure, they are retro bright, and you'll want to wear dark glasses.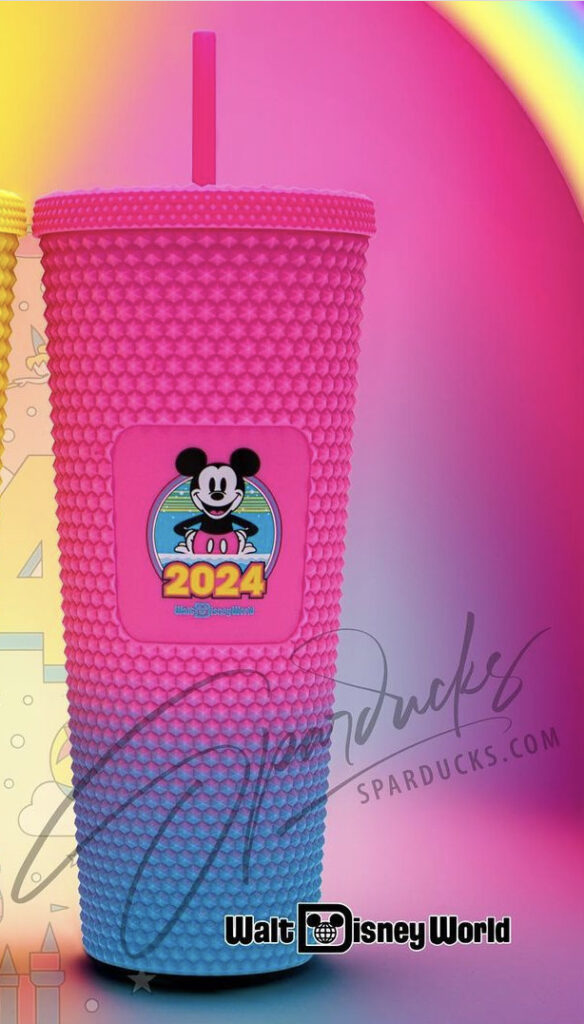 To the youngins' reading, that's a total reference to a 1986 song, "My Future's so Bright." It's the first thing I thought of when I saw these cups. Don't get me wrong, I love them! They are neon awesome! The color variations differ according to which park they are released at. East Coasters will cheer for the blue and pink ombre studded tumbler.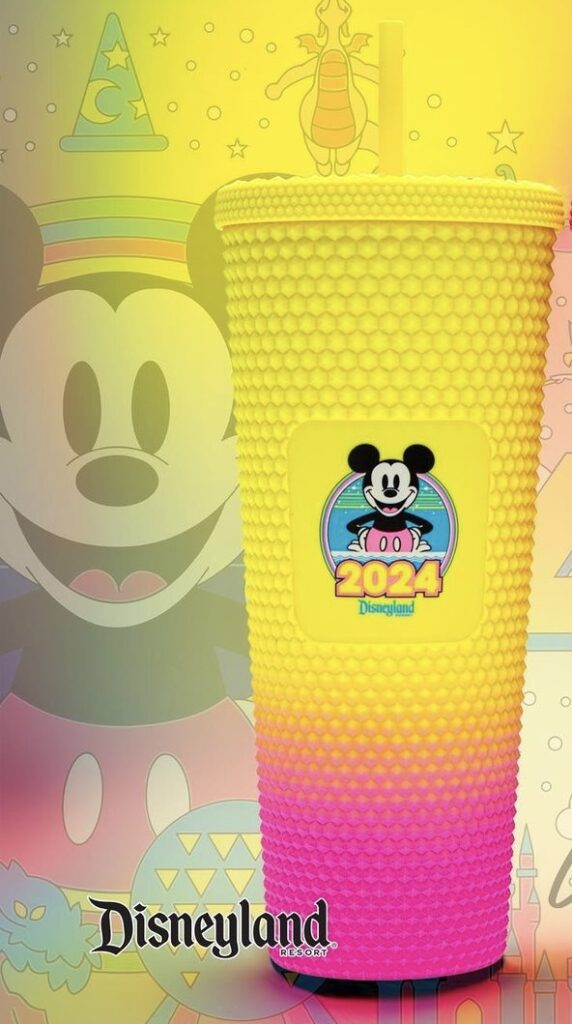 Next, is the Disneyland option. From yellow to pink, this cup just looks like a party! Again, Mickey is featured on the front with his hands on his hips and a turquoise background. Find Disneyland underneath the year on the cup.
On the Instagram post of the Sneak peak of 2024 Studded Starbuck cups, one comment suggested these might possibly be the same colors for the marathon merch. The expected release date is the first week of January 2024. Are you ready to book your trip to Disney? Make sure you reach out to Small World Vacations HERE to book your 2024 vacation to either Disney World or Disneyland! Let them know we sent you!
---
Vistazo de los vasos Starbucks 2024
Hemos recibido un vistazo de lo que se viene de Starbucks y Disney para comenzar el 2024 y la verdad es que es brillante, pero literalmente brillante en estos colores rosa fosforescente, amarillo y azul cyan. En ellos vemos a Mickey Mouse en colores fosforescentes y el año debajo, con versiones de Walt Disney World y Disneyland.
Disclaimer - As an Amazon Associate, I earn from qualifying purchases.
---
Thank you for visiting the Disney Fashionista website. Be sure to sign up for our Daily Newsletter where we deliver the best in Disney Fashion, Travel, Makeup and More to your inbox! You can find us all over the internet at Twitter, Facebook, Instagram, and even Pinterest!