For every protagonist, there is an antagonist. And boy do we love our antagonists! Disney villains rival the princesses in popularity. With Halloween creeping around the corner, it is their time to shine! We spotted four new villain pins lurking around Disney. Get stuck on Halloween Villain Pins and rule the season!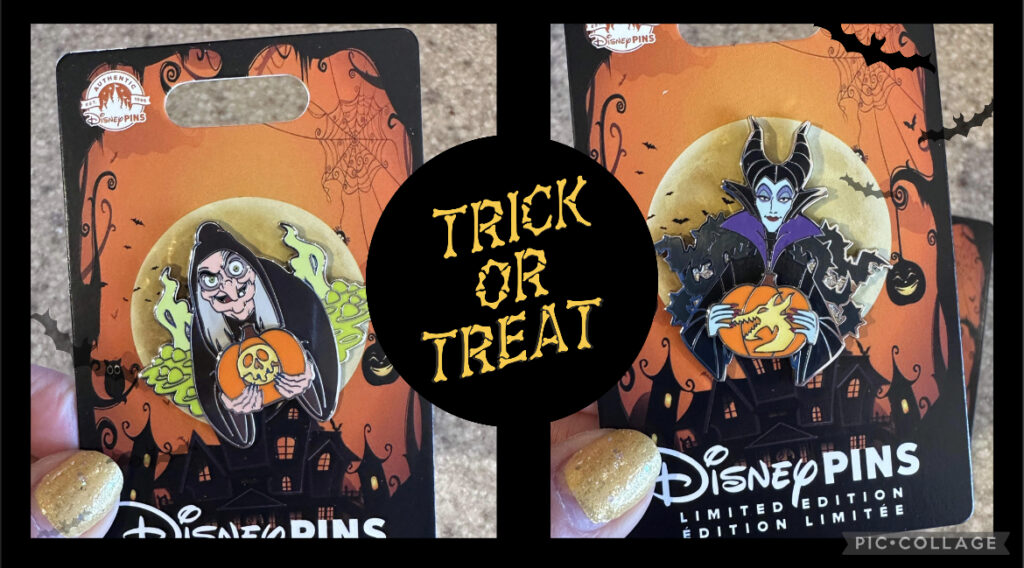 We'll start with the villainesses. I'd call them ladies, but…. well, they're not quite polite women. This time around the evil queen, transformed as the beggar woman, offers a jack-o-lantern versus a poisonous apple. Ominous green smoke billows behind her. Maleficent's pin shows the queen of Evil holding a pumpkin with a dragon carved into it. Black thorny branches silhouette around Maleficent.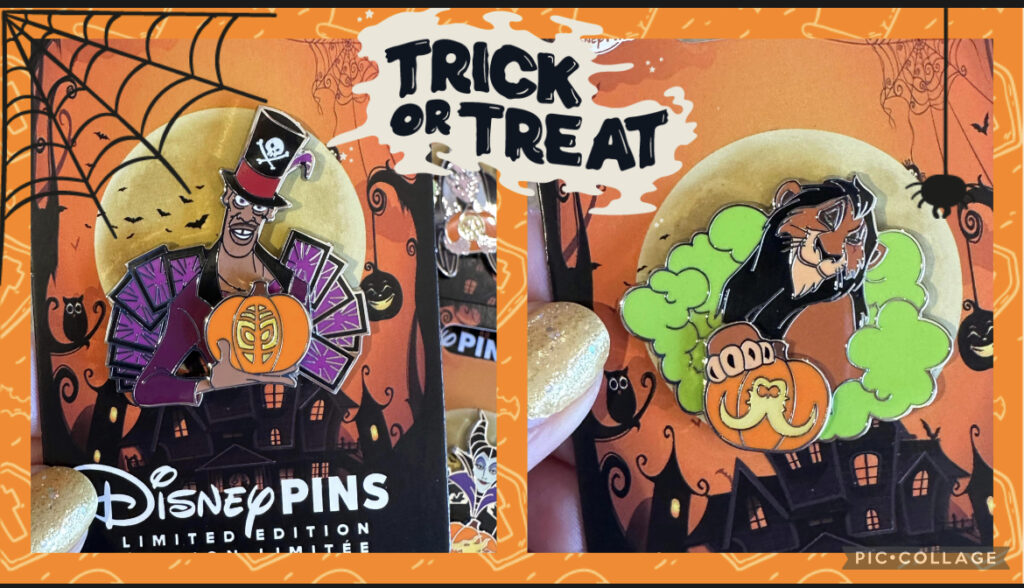 Halloween is the perfect time for the Shadowman to come out. Dr. Facilier is the third pin in the limited edition collection. Look closely to see a talisman on his jack-o-lantern. Scar graces the cover of the last pin. With a sneer on his face and the fateful claw on the pumpkin, Scar looks pleased with himself on the outcome of his brother's murder.
Aren't these pins a treat? They are not currently on ShopDisney, which is a terrible trick! If you're stuck on Halloween Villain pins, reach out to ShopThemeParks on IG or FB. They are the preferred shopper of the Disney Fashionista!
---
Pines de Villanos Disney
Llegan a los parques 4 nuevos pines con nuestros villanos favoritos: elige entre el Doctor Facilier, Scar, La bruja Malvada o Maléfica. Disponibles en parques en Estados Unidos únicamente.
Disclaimer - As an Amazon Associate, I earn from qualifying purchases.
---
Thank you for visiting the Disney Fashionista website. Be sure to sign up for our Daily Newsletter where we deliver the best in Disney Fashion, Travel, Makeup and More to your inbox! You can find us all over the internet at Twitter, Facebook, Instagram, and even Pinterest!