This Cruella fan is here to say that this Kate Spade collection is fabulous Dahling! We have even more info about the collection including prices to share with you! Oh, did I mention the collection is dropping on August 16th HERE?!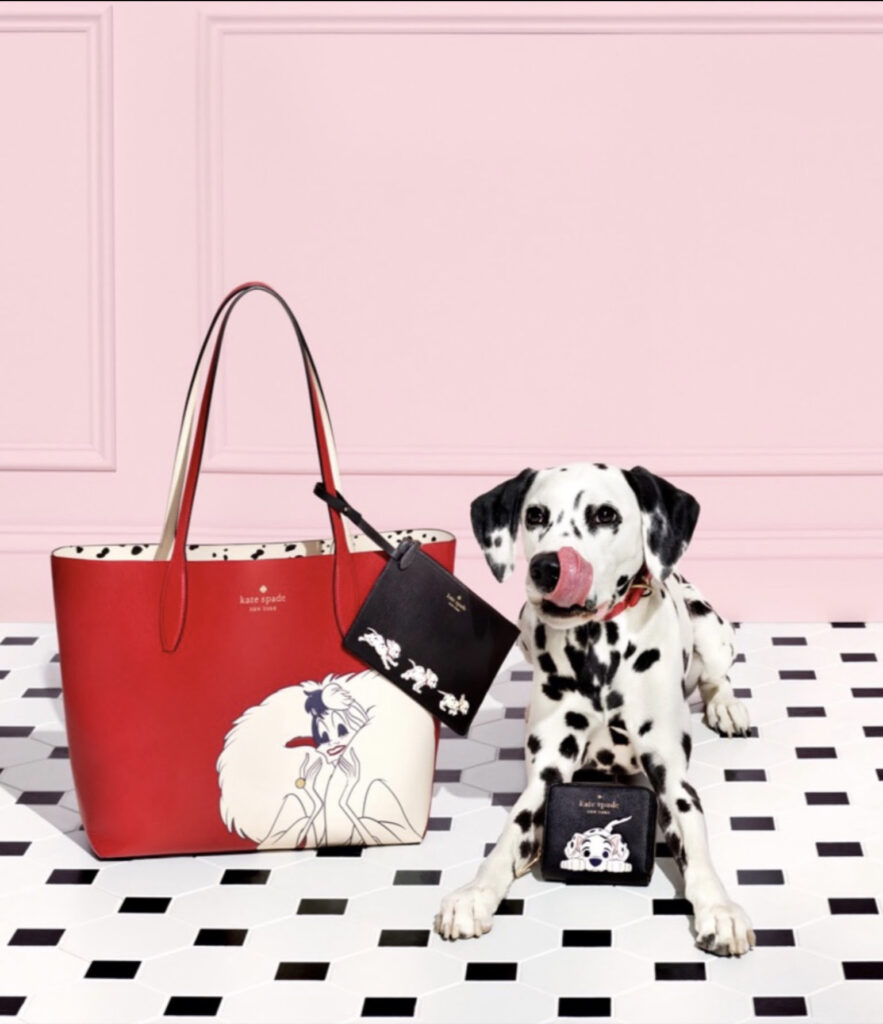 Whether you love Cruella, the dalmatians, or just a cute accessory, there is something for everyone in this collection! Or, in my case, multiple items that have to come home with me!
There are TWO reversible totes! This Cruella one is screaming my name! For me, the Cruella side would be out most of the time but the fact that the other side is a dalmatian print makes this crazy versatile for a Disneybounding look! The cute dalmatian pouch that comes with it is also ridiculously cute! It retails for $399.
If Cruella isn't your favorite but you adore the dalmatians, this is your option! The cutest dalmatian is staring right at you when the black side is out and then when you flip it inside out, you get the dalmatian print! You can't leave Cruella out of the mix. She wouldn't stand for that. So she has her own pouch! This one retails for $359.
This backpack has been getting a lot of comments from the sneak peek. If you are howling over this bag, you can grab it for $379.
This mini camera bag is the cutest little boxy bag! It will hold your essentials and go with so many outfits. The black and white color palette is perfect for a winter look! This one retails for $269.
If you are wanting a smaller piece from this collection, perhaps a small wallet ($159) or cardholder ($99) is what you need! The image is the same on both and the back of each is showing spots! How can you resist that face?
The larger wallet ($249) is just like the pouch you get with the one reversible tote. It's not too over the top with color and still showcases how adorable the puppies are!
This Cruella small cosmetic case ($99) could be one of my favorite pieces. I love a good case for all the traveling and organizing I do and Cruella is my absolute favorite (remember my Oscar dress?!)! I don't think I will be able to resist this piece!
If I didn't have a Little Mermaid Passport holder I adore, this would be coming with me when I head to London! I feel like it would be a necessity! This one is $129 and, when folded out, shows Anita walking Perdita! I LOVE this!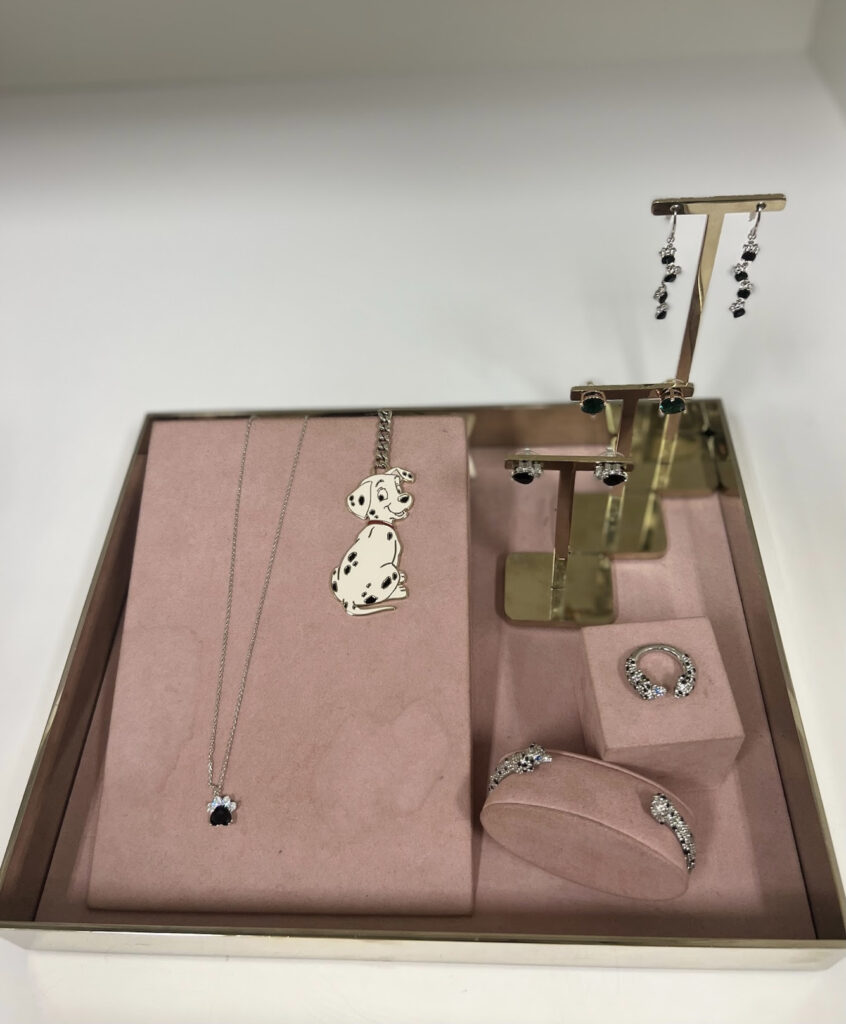 I don't have prices of the jewelry, sadly, but I have pictures! I do believe that ring shall be mine! The necklace will be crazy popular, too, I suspect!
I don't have pics but I do know of a few other pieces. There will be a tee ($99), Cruella Vanity Case ($299) and 3 different iPhone cases ($55).
I mentioned the retail prices and I am sure you are thinking the same thing I was. Will there be a discount on release day? A little birdie told me yes! In fact, I've heard that Cruella tote will be $239! That's a serious discount!
So many choices in this stunning collection! If you are in the Orlando area, make sure to head to the Kate Spade outlet on International Drive to see everything in person. If you don't have a local store near you, you can always find the collection online while supplies last HERE.
Don't you find this collection fabulous dahling? Let us know which piece is calling your name in the comments!
Disclaimer - As an Amazon Associate, I earn from qualifying purchases.
---
Thank you for visiting the Disney Fashionista website. Be sure to sign up for our Daily Newsletter where we deliver the best in Disney Fashion, Travel, Makeup and More to your inbox! You can find us all over the internet at Twitter, Facebook, Instagram, and even Pinterest!