I love collecting all sorts of new and unique MagicBands to wear during my park adventures, so this Rhinestone MagicBand from TwoBellesandaBow on Etsy definitely caught my eye!  There's nothing better than taking a magical piece of technology and adding a little extra pixie dust!
MagicBands are such a convenient accessory to have when visiting the parks.  You can use them to enter the parks, check-in for your FastPass+ selections, and even link Disney PhotoPass photos to your My Disney Experience account.  If you're staying at a Walt Disney World Resort Hotel, these magical accessories can even open the door to your room and can be used to charge purchases back to your room!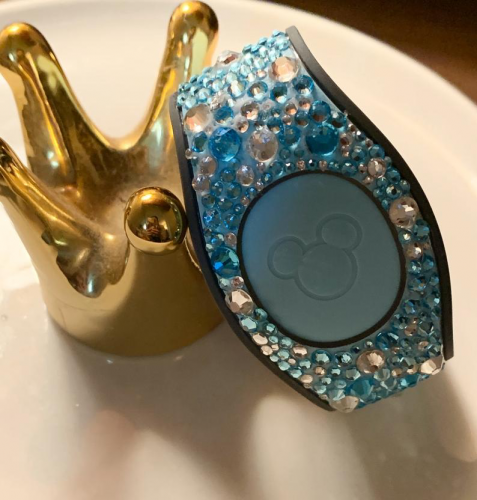 This gorgeous turquoise MagicBand 2 is particularly special!  It features sparkly blue and silver rhinestones to give it some extra character.  I am getting major Cinderella vibes from this fabulous MagicBand.  It looks like the Fairy Godmother found a MagicBand and decided to bibbidi-bobbidi-boo it!  It would be an incredible sparkly addition to a Cinderella Disneybound!  After all, it is practically a bracelet!  If you're a fan of the Arendelle Aqua line, this MagicBand would also be a great choice!  It definitely goes with the gorgeous glittery accessories in that fabulous line!
If you are interested in adding this lovely rhinestone MagicBand to your collection, you can find it HERE!
What do you love most about MagicBands?  Let us know in the comments below!
Have you booked your next trip to Walt Disney World? If you haven't and would like to, you can book your Disney World Vacation With Small World Vacations HERE. They are the preferred travel agency of Disney Fashionista!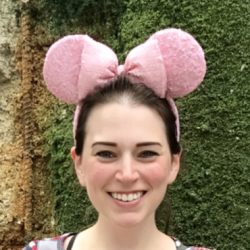 Lindsey N. is a proud military wife and dog mom to an adorable Chihuahua named Jack Sparrow… Captain Jack Sparrow, that is! She is obsessed with all things Disney, and two of her favorite hobbies are shopping and visiting the Walt Disney World Resort. It is especially magical when she gets to do both at the same time!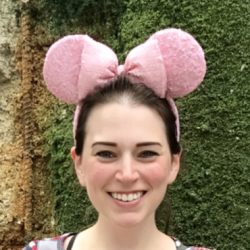 Latest posts by Lindsey N (see all)