One of my favorite rides at Disney World in the Yeti ride, AKA Expedition Everest, in Animal Kingdom. It is a hidden gem. Although this might be an unpopular opinion, I would have to say that Animal Kingdom is one of the best, if not the best, Disney Parks and it doesn't always get the attention that it deserves. I remember the first time my family went to Disney, we saved Animal Kingdom for our last day and then didn't explore it as much as we should because we were all very tired. Years later, I went back with friends and it was the first park that we went to. I fell in love at that moment and have been in love with the Animal Kingdom ever since. Now, Disney has given me another reason to love the park! This new Yeti Collection is absolutely adorable! The first time I saw it, I literally said "Aww…" out loud. Lucky for me, only my bunny was around to judge me.
The collection starts off with an icy blue spirit jersey. The Yeti's head appears at the top of the front of the shirt. He is having a blast enjoying the winter sun while wearing sunglasses and riding down a mountain on an old-school toboggan all over the shirt. Yeti also pops his cute little body out from behind some trees, almost as though he is playing hide and go seek. All different shapes of snowflakes fall gracefully around in the shirt's background fabric. A big Yeti stands on the back of the shirt under the words Walt Disney World.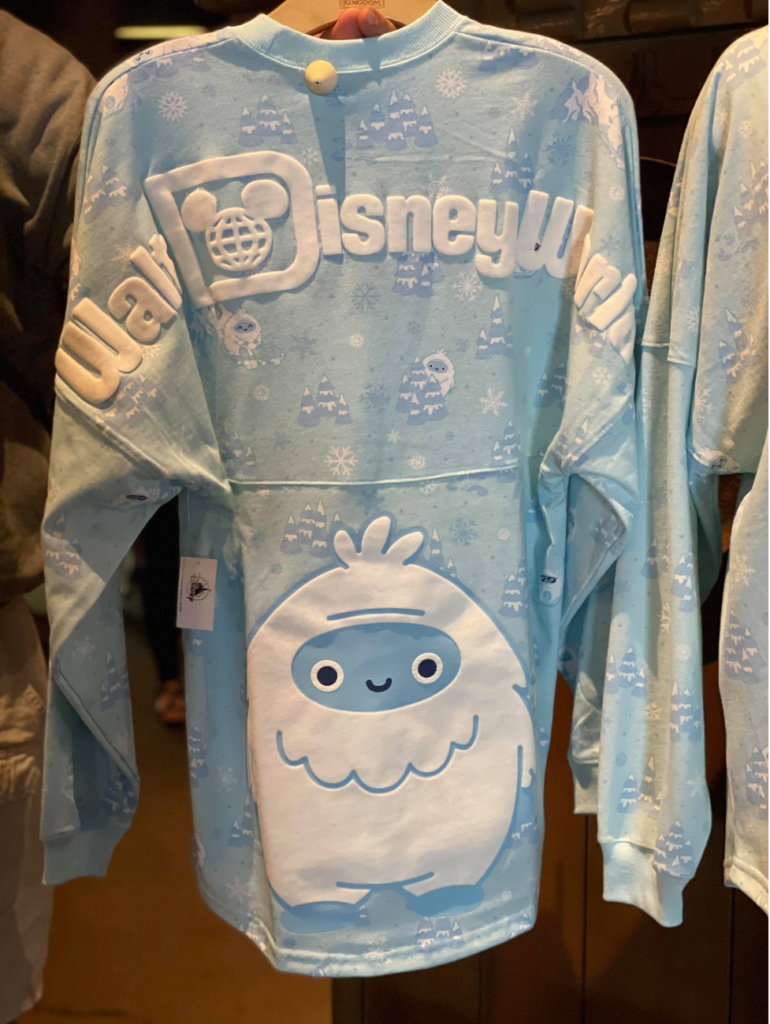 The collection also includes a fuzzy Yeti mini backpack. When you use this snow white bag, it will look as though you have your own baby Yeti riding around on your back. The Yeti seems happy to be along for the ride! The ice blue back and straps on the bag complement the Yeti's fluffy white fur magnificently.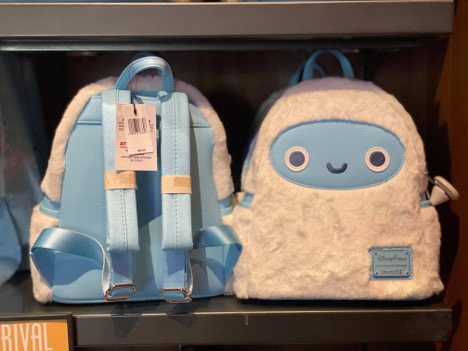 Lastly, with all this talk of ice and snow, who wouldn't want to cuddle up with a nice warm blanket and cup of hot cocoa? The blanket has the same super cute pattern that we saw on the background of the spirit jersey. The feature that really sold the blanket for me was the attached Yeti hood! Not only does the hood provide extra warmth, but you also have the added satisfaction of getting to dress up as a Yeti! You can't go wrong with this fun and practical blanket!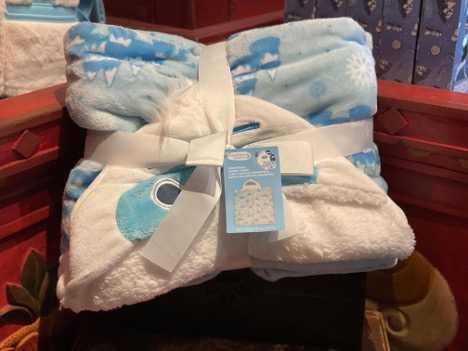 While you are using the blanket, you can also sip hot cocoa from a Yeti mug. Sparkling white and silver snowflakes decorate the outside of the mug while the words "stay frosty" dance on the mug's interior. Yeti stands on the front of the mug trying (and failing) to look scary. He really just looks even more cute!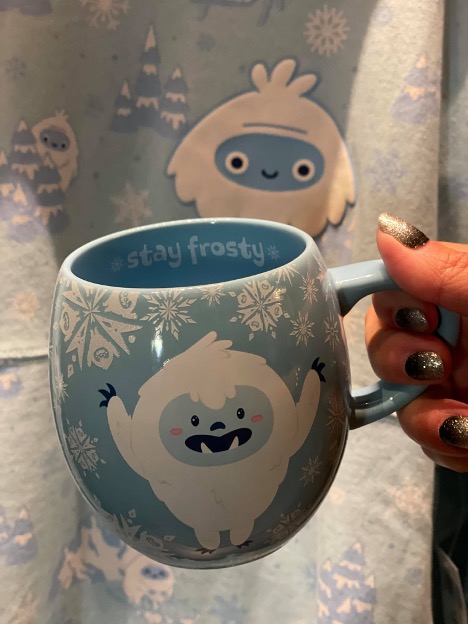 You can get all of these Yeti Collection at Walt Disney World. I've checked shopDisney.com, but have yet to find them there as well. I'll keep my fingers crossed! If you are wanting to snag one of these goodies and you won't be at the Parks,  you can message our preferred personal shopper @shopthemeparks on IG or FB and she can help you out!
In the meantime, let us know in the comment section what your favorite Disney Park is. Are there any rides that you think are amazing and aren't getting the attention that they really deserve?    
Are you ready to have an adventure at Animal Kingdom?     If so, you can book your Walt Disney World Resort Vacation With Small World Vacations HERE. They are the preferred travel agency of Disney Fashionista! It costs not a penny more to book with them than on your own and they take all the work out of vacation planning!
Disclaimer - As an Amazon Associate, I earn from qualifying purchases.
---
Thank you for visiting the Disney Fashionista website. Be sure to sign up for our Daily Newsletter where we deliver the best in Disney Fashion, Travel, Makeup and More to your inbox! You can find us all over the internet at Twitter, Facebook, Instagram, and even Pinterest!