I am a Disney ear girl. I always wear them when I visit the parks. However, a family member of mine is a Disney hat girl. Both are great options. However, a Minnie hat a day keeps the sun away! Protect yourself with a new Minnie headwear from Royalty By Design.
There are several benefits to wearing a hat at the parks. First of all, let me say HUMIDITY! Do you feel me? I can look so cute at the beginning of the day, and by the end, I'm resembling a before picture for a hair product. Frizzy, sweaty, roller-coaster-all-day hair. Secondly, there are the UV Rays of the FL and CA suns. Protect your skin from sun damage with the bill from the hat. Third, pop-up showers. Often there are short periods of rain in the afternoon. Wet hair? Not fashionable. Blingy Minnie hat? Super fashionable. Lastly, some people can't wear ears due to the headband pressure. A ball cap relieves you of the pain, while still showing your Disney spirit.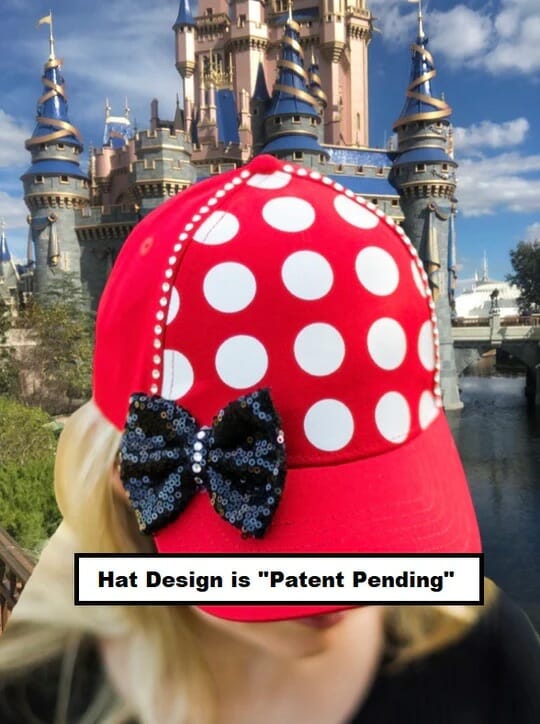 Royalty by Design offers a Fashionista solution to the issues listed above. An adorable Minnie Mouse red and white polka dot hat. If designed after Minnie wasn't cute enough, a sequin bow adds a special touch. For the Fashionista who likes a little extra glitz, choose the hat rimmed with rhinestones. Two lines of sparkling gems separate the polka dots from the red hat. Furthermore, a row of rhinestones is added to the middle of the sequined bow.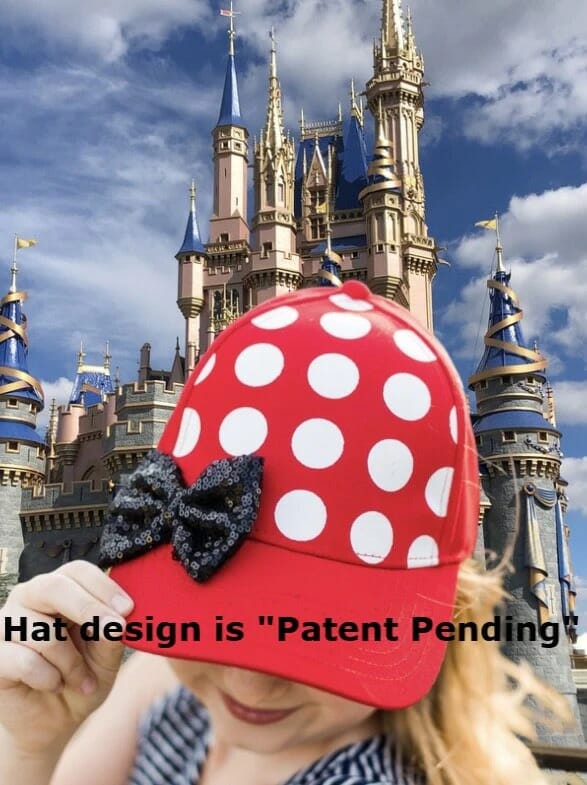 Which hat girl are you? I'm all for Team Bling! Remember, a Minnie Hat a day keeps the sun away! To grab one of these patent pending hats, visit the Royalty by Design website HERE.
---
Gorro para Sol de Minnie Mouse
Royalty by Design nos trae una opción para protegernos del sol en un día de parque sin sacrificar el estilo Disney. En esta ocasión tenemos un gorro inspirado en Minnie Mouse que te protegerá de los elementos.
Disclaimer - As an Amazon Associate, I earn from qualifying purchases.
---
Thank you for visiting the Disney Fashionista website. Be sure to sign up for our Daily Newsletter where we deliver the best in Disney Fashion, Travel, Makeup and More to your inbox! You can find us all over the internet at Twitter, Facebook, Instagram, and even Pinterest!