I know we are still in the heatwave of summer, but Department 56 is getting ready for Christmas early this year! There are several "coming soon" pieces that are perfect for spreading Christmas Cheer this year and for many years to come.
When I think of Christmas Cheer, my mind immediately goes to Sugar Plum Fairies, gingerbread houses, and delicious treats. So many of the pieces from Department 56 embody that vibe, and I am loving it! Let's take a closer look at some of the fun coming our way.
Minnie's Cotton Candy Shop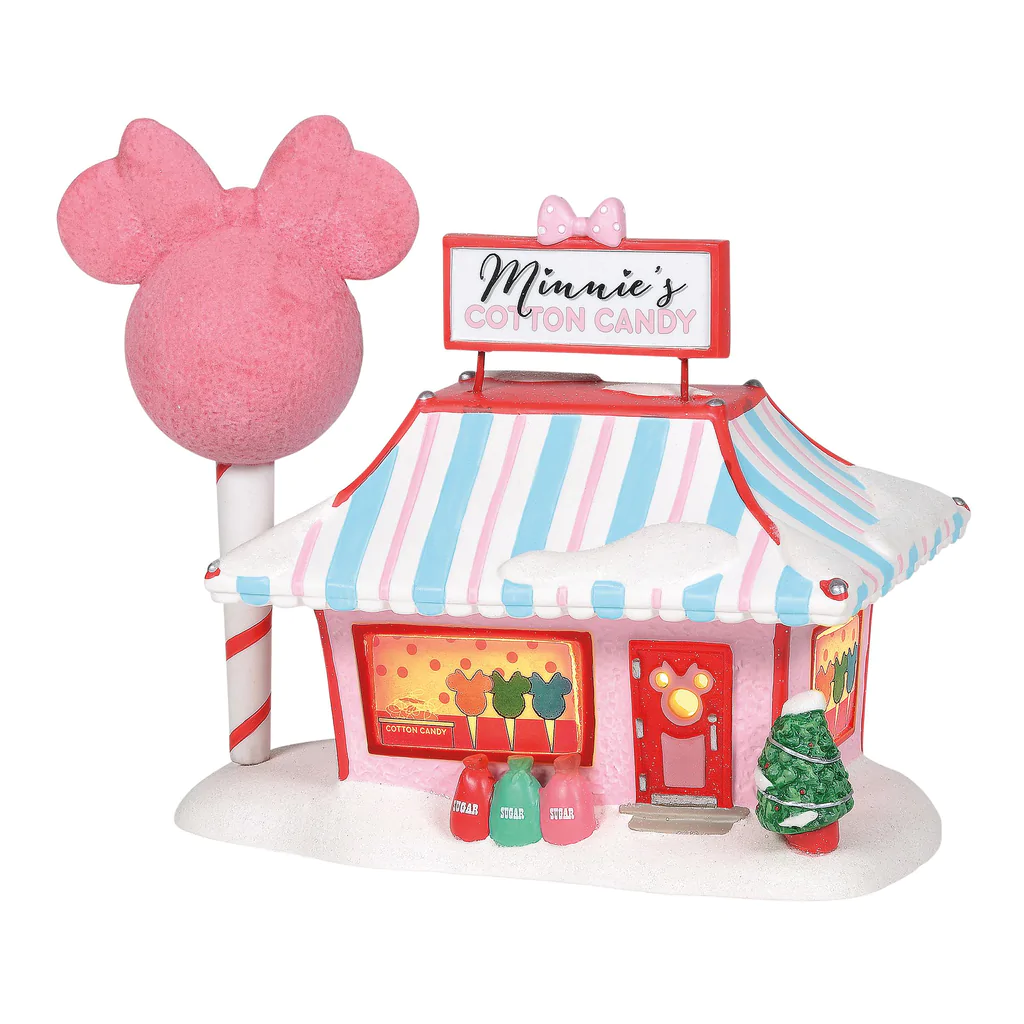 Minnie's cotton candy house is pretty in pink. With a mouse-eared sign and identically shaped sugary creations, this shop is booming with toothsome treats. Get in line and see what all the holiday hubbub is about. You can get it for $145.00.
Mickey's Stuffed Animals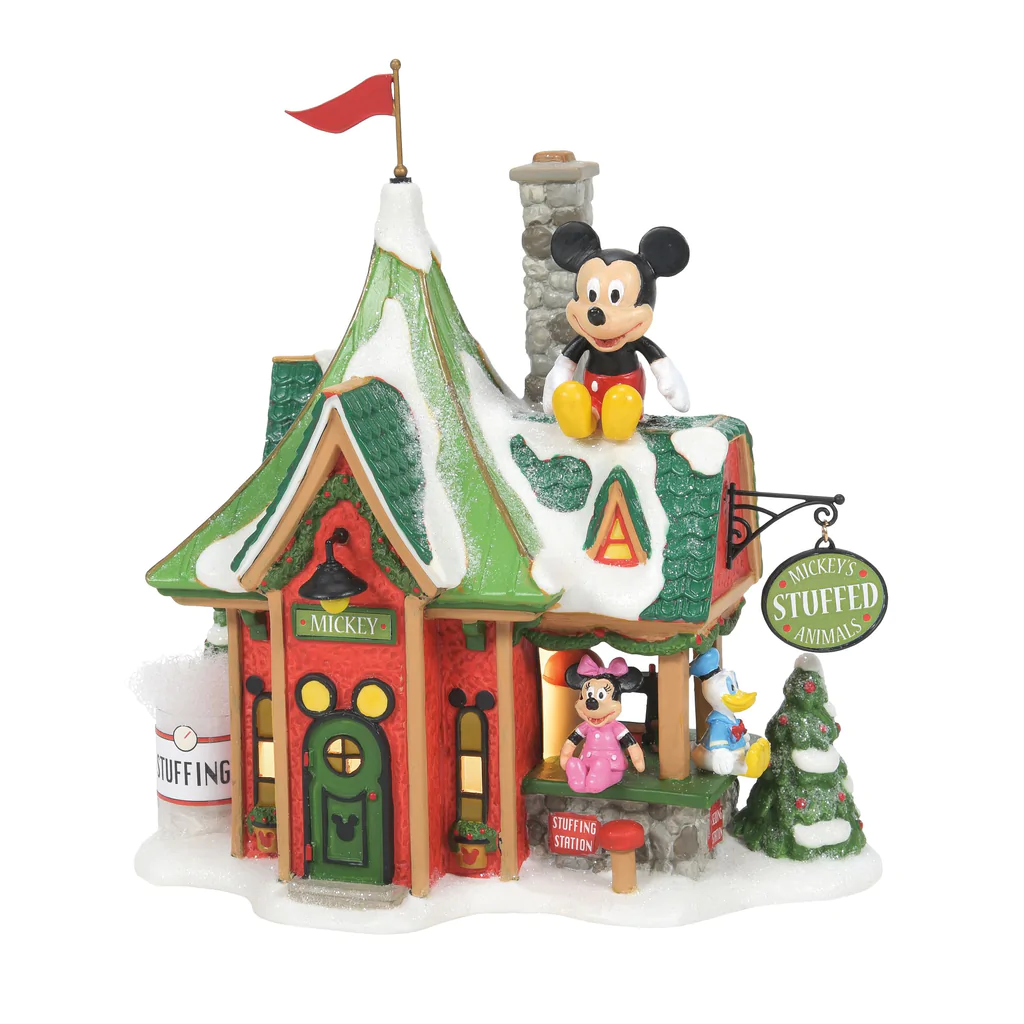 Santa needs a special shop to make and stuff his famous Disney plush toys! A giant Mickey plush toy oversees the operation where elves cheerfully sew millions of Mickey, Minnie, Donald, and all the happy Disney characters with soft plush stuffing! This one is $175.00.
Cotton Candy Delight
Happily eating their mouse-eared cotton candy these two mice jest and jeer. The colorful scene is a cheerful addition to your Disney village and brings sugary delight. You can get it for $28.00.
Next, if you like a side of spooky spirit with your Christmas Cheer, these Nightmare Before Christmas pieces are just the things you have been waiting for!
Jack Sees His First Snowman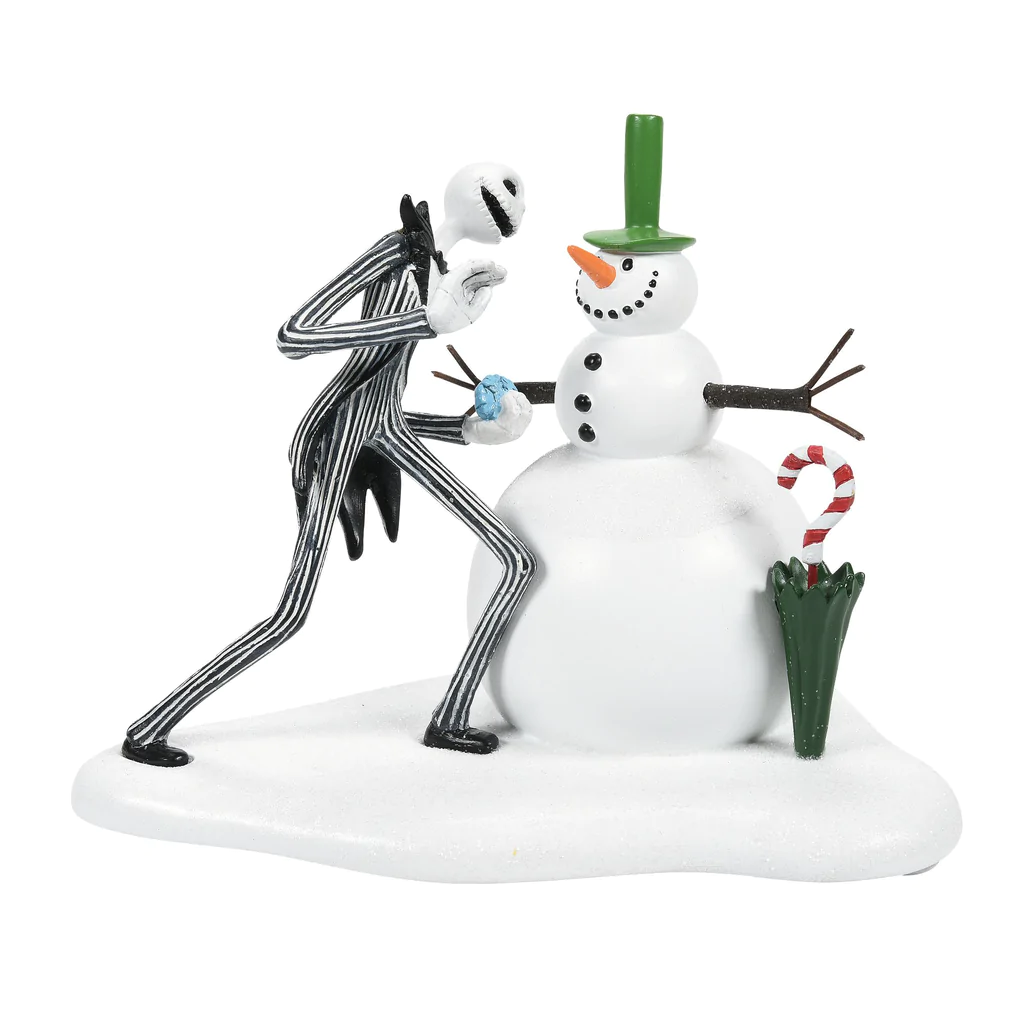 Santa's Workshop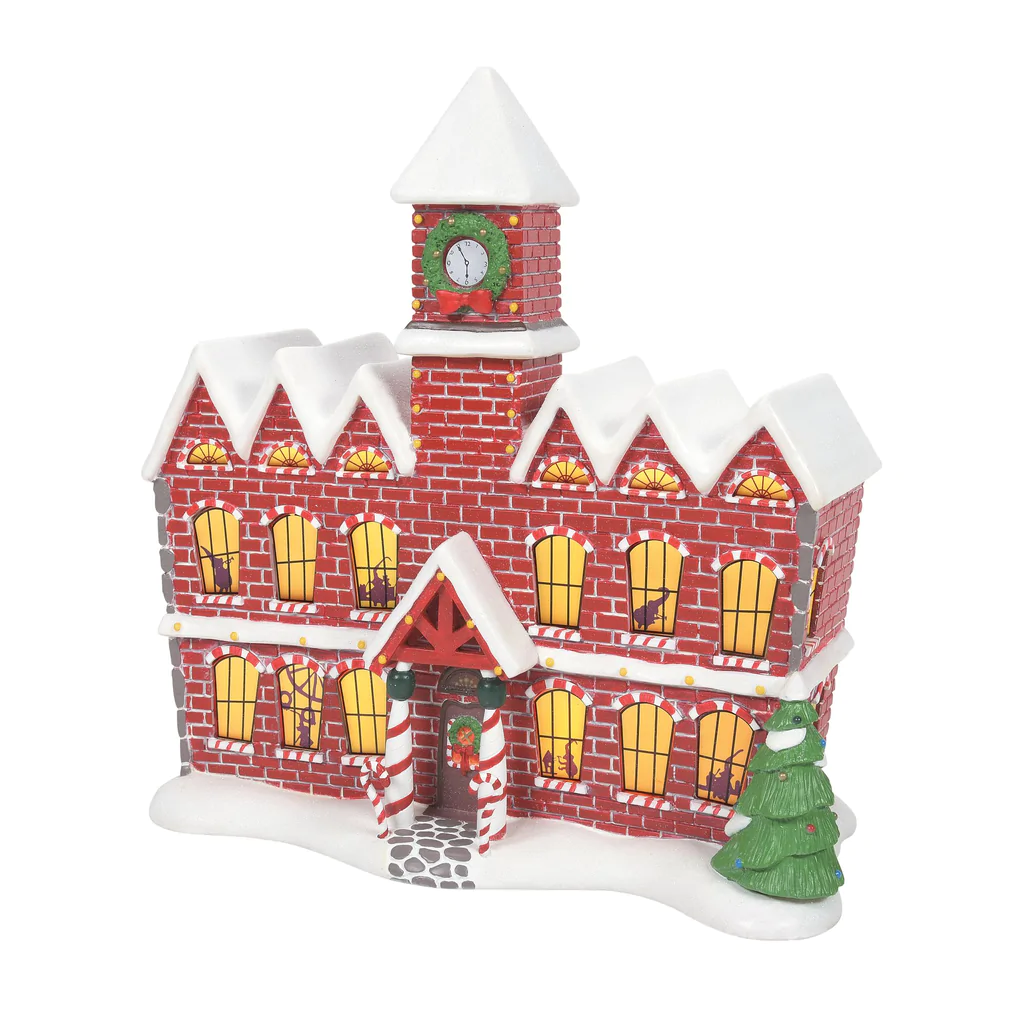 Jack, tired of the monotony of Halloween, stumbles across the existence of Christmas in Christmas Town. Santa's workshop has been taken over and is now producing gifts that go a bit against the norm. This one is $259.00.
Christmas Town Carousel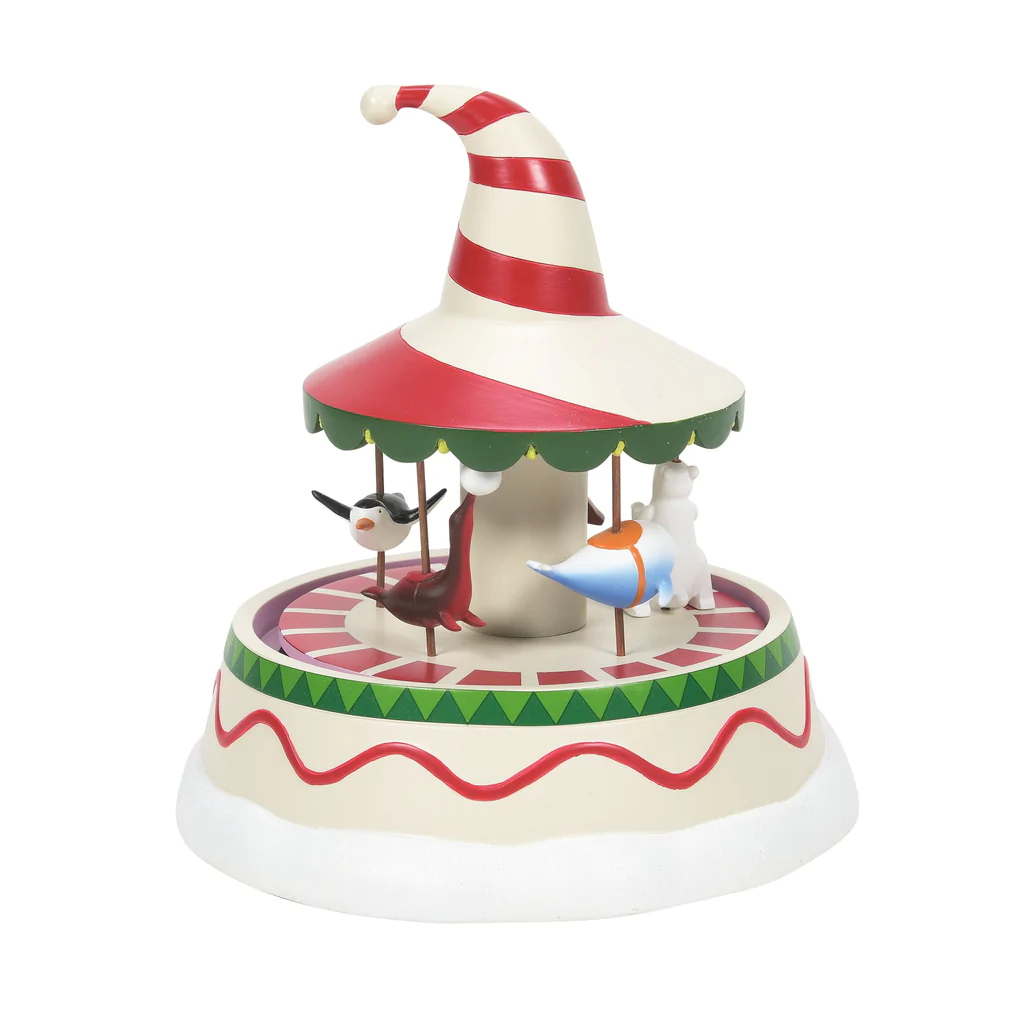 The carousel makes the children of "Christmas Town" very happy. There is a penguin, a walrus, a polar bear, a seal & a whale. This animated piece comes with its own power adapter. You can get it for $199.00.
Christmas Town Street Lights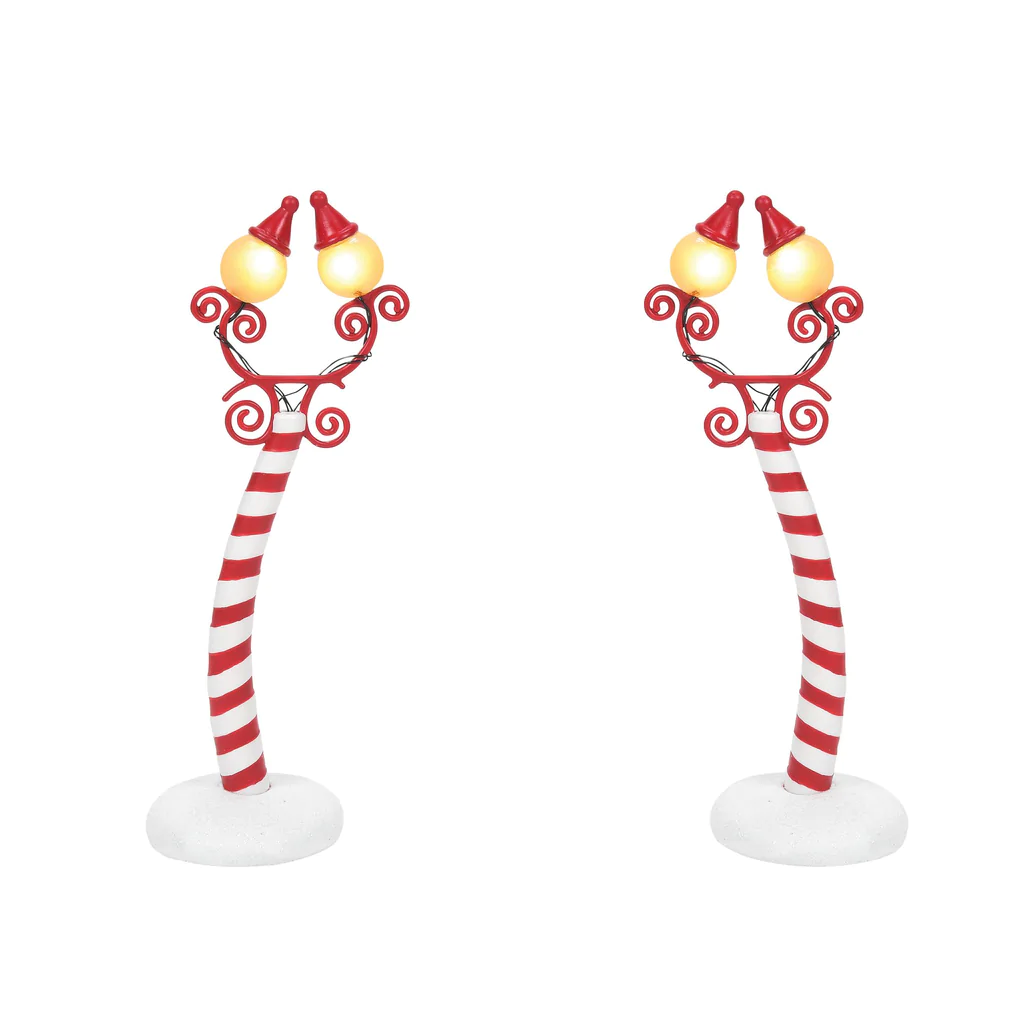 The streetlights are as wonky as Christmas Town itself, bright, colorful, this set of 2 streetlamps is wired with LED lights that come with a battery pack or can be converted to AC/DC power using, sold separately. These ones are $48.50.
What do you think of the Christmas and coming soon items from Department 56? Which one is your favorite? Let us know in the comment section below!
If you want to spend Christmas in Walt Disney World, make sure to reach out to Small World Vacations. They are the preferred travel agent of Disney Fashionista. Let them know we sent you, and you will receive a special gift from us!
Disclaimer - As an Amazon Associate, I earn from qualifying purchases.
---
Thank you for visiting the Disney Fashionista website. Be sure to sign up for our Daily Newsletter where we deliver the best in Disney Fashion, Travel, Makeup and More to your inbox! You can find us all over the internet at Twitter, Facebook, Instagram, and even Pinterest!