Do you remember those fabulous Primark Minnie Mouse Heels we showed off 2 years ago? Well, they are back! Primark has brought back these sparkly heels for the third year in a row. This year they have been given a bit of an update and even a new silhouette.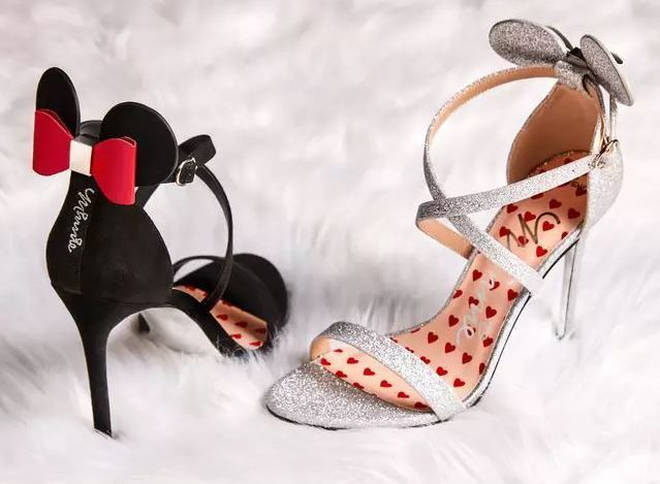 Disney fans who have a Primark near them are in a lot of luck because these are sensational. The traditional pump style has been transformed into a sassy strappy style for this holiday season. The strappy style has a crisscross design which is definitely more fashion-forward. This year they come in black, and silver, The black are a beautifully soft velvet, with ears at the back of the ankle, and a red bow that really pops. While the silver pair is ultra sparkly, with a silver bow.
If you didn't already know, these shoes are inspired by the Oscar Tiye shoes that originally retails for a few hundred dollars. Best part about these though is that they are only £14, that is a STEAL! That and the Oscar Tiye shoes have long been sold out. These will be available at select Primark locations, but will not be sold online.
What do you think of the newly updated Primark Minnie Mouse Heels?
Source: Heart.Co.UK

Danielle is born and raised in Sunny South Florida just a short drive south of Walt Disney World. A long time lover of fashion, and crafting, she is a proud wife, and mom. She is also a part time Princess by day, while a stylish Villain by night. Be sure to follow her Disney adventures on
Instagram