I've been seeing a lot of new Disney Makeup pop up recently! This is a trend that I can really get behind! Today, I found two new Disney Palettes and I can't wait to try them out! They feature Ariel and Tinker Bell. I am really excited about the Tinker Bell Palette! The thought of haven't a palette full of pixie dust left me feeling excited beyond belief!
Ariel's eyeshadow palette is full of deep sea and earthy tones. Some of my favorite colors include Seashells, a sparkling pink color that matches Ariel's seashell top, Gadgets, a green color with a hint of sparkle, just like Ariel's tail, and Salty Sea Air, a sandy golden color with a lot of sparkle.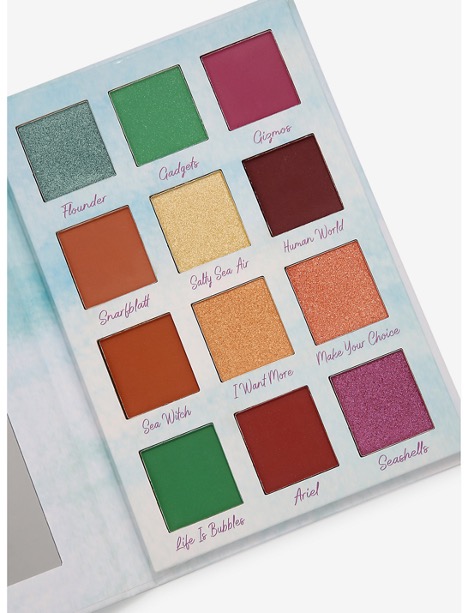 Ariel stairs out of the cover of this blue and pink pastel palette. Her pose reminds me of a 1920s pinup girl.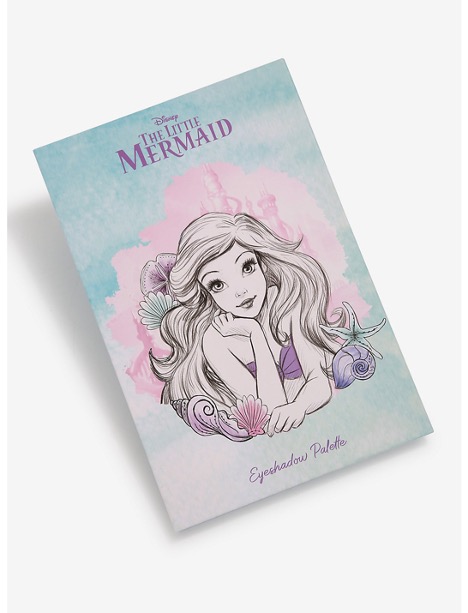 Next, we have the Tinker Bell Eyeshadow Palette. This palette met all of my expectations and so much more! I am super excited about Pom Pom, a sparkly magenta color, Top Knot a glittery green, Pixie Dust, a subtle pink color with a bit of glitter, and Fairies, a glittery orange shade.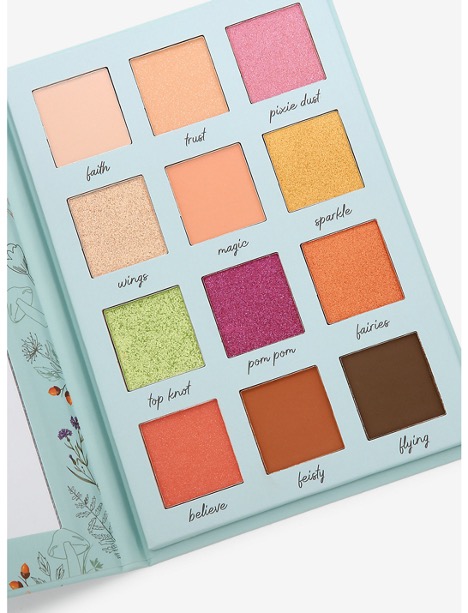 Tinker Bell knows how to get what she wants through the use of a good pout. That has never been clearer than on the front of this palette. She sits looking completely innocent in front of mushrooms and other forest vegetation.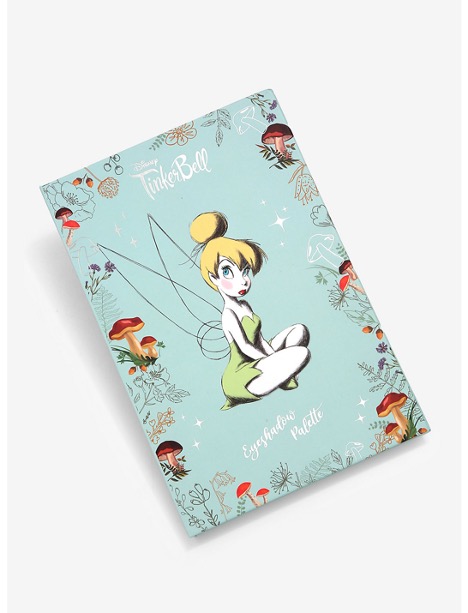 Both of these Disney Palettes come with little mirrors that are perfect for applying your makeup on the go! You can get the Tinker Bell Eyeshadow Palette and the Ariel Palette at Hot Topic for only $16.50. Be on the lookout for sales as well! I have seen them priced for as low as $13.52 each. This is an incredible steal for all of the fun colors that you will be getting! Take a look at both palettes and then let us know in the comment section which color you are the most excited to try.      
Disclaimer - As an Amazon Associate, I earn from qualifying purchases.
---
Thank you for visiting the Disney Fashionista website. Be sure to sign up for our Daily Newsletter where we deliver the best in Disney Fashion, Travel, Makeup and More to your inbox! You can find us all over the internet at Twitter, Facebook, Instagram, and even Pinterest!