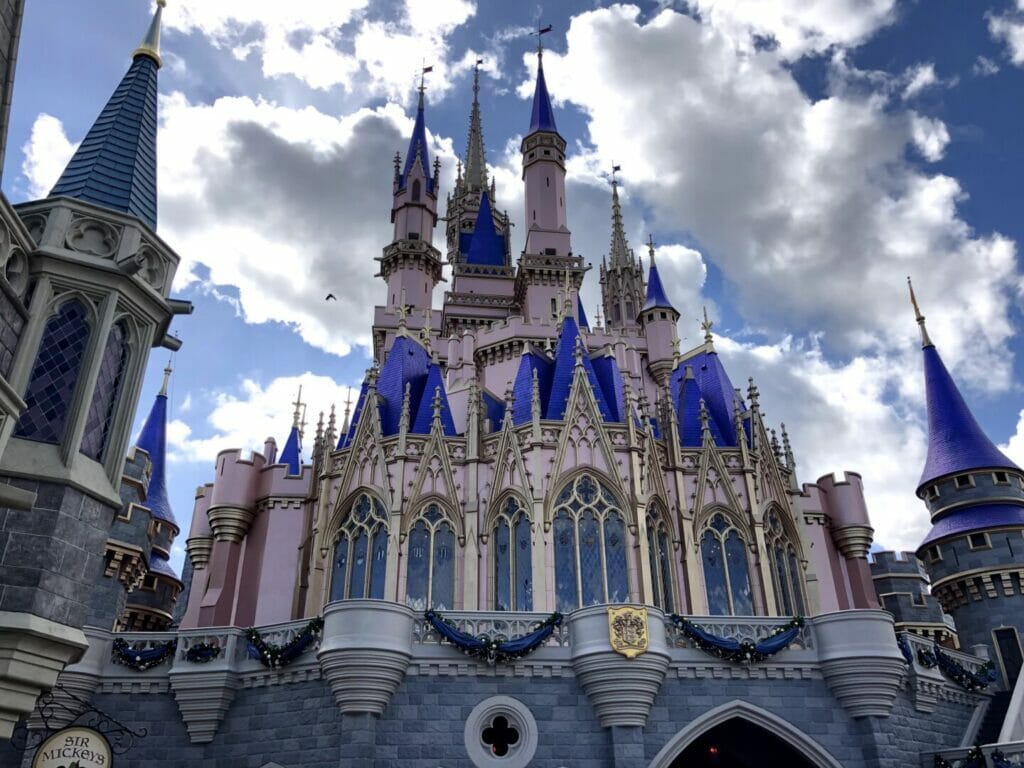 When you want to create gorgeous photographs infused with childlike wonder, there's no better place to shoot than a Disney theme park—whichever one you pick will be crafted to fit the magical Disney brand. Going on a Disney-themed adventure, however, does take some strategizing. Aside from booking your accommodations and restaurant reservations in advance and creating your ride bucket list, you'll want to plan out your photo ops—plus the correct camera lenses to take them. Here are four suggestions.


Canon 24-105 mm f/4 lens

While bringing multiple camera lenses will help you attain the angles and perspectives you want, sometimes your situation won't make that realistic. If you're bringing kids along, you may have to juggle around a stroller and supplies, as well as your camera equipment. Because of this, you might want to consider bringing only one good, all-purpose Zoom lens—and for this, the Canon 24-105 mm f/4 lens is perfect. There are budget-friendly ways to get your hands on one if Disney has emptied your wallet: you can buy a used mirrorless camera lens online, saving you a significant amount of money, while still getting the benefits from the features it has to offer. It's also compact and lightweight, perfect for carrying around Disney World even with your hands full. Lastly, it's incredibly versatile, featuring a Specialized Center Macro Focus—helpful in recording every detail of your child's delight at meeting a beloved character—and a leadscrew-type STM motor that can auto-focus and stabilize your image on the go. Whatever photographic need you have, this lens delivers.


Canon EF 70-200mm f/2.8L IS USM

One of the highlights of a Disney trip is the frequent spectacles at the park. You'll witness Mickey and Minnie sharing a smooch atop a bombastic float, Maleficent cackling wickedly as she sweeps across a street, and the accompanying cast members, who often have their own energetic choreography. The action, however, usually takes place in front of crowds you're jostling with. Therefore, you'll want to use a telephoto lens—a lens that makes faraway objects look closer—to capture the features of your favorite Disney character even amidst a rambunctious background. For this, the ideal lens would be the Canon EF 70-200mm f/2.8L IS USM, with an ultrasonic motor drive system that allows the lens to focus rapidly, manual focus that you can adjust with precision even while your camera is powered off, and exceptional image stabilization offering 3.5 stops of assistance. No matter how wild the stunts of the parade or how rowdy the audience is, you'll be able to snap the spectacle's best moments in a heartbeat.


Sigma Art 35mm 1.4


Disney's charm is not limited to its daytime hours. When the sun goes down, the parks brighten their streets with vivid colors and perform their famous light parades, offering a unique nighttime experience. Even so, it can still be challenging to get great night pictures without the right equipment. If you want stellar shots in the evening, use a Sigma Art 35mm 1.4, which strength lies in its razor-sharp contrast and superior color rendition. You'll be able to take vibrant pictures even in low light. Don't dismiss it as just a nighttime lens, though—shooting with it in bright circumstances gives you an excellent bokeh effect, which blurs the background into an ethereal haze. You can also use it to shoot on dark rides.


Sony FE 12-24mm f/4 G
While ultra-wide lenses are usually heavy-set, you might still want to consider bringing one to your Disney trip. Every Disney park has acres of whimsical architecture fitting to its section, whether old-fashioned Main Street or action-packed Adventure Land. If you want to capture that, use a Sony FE 12-24mm f/4 G. Few lenses have their featured wideness or the high resolution and corner sharpness it possesses to give you crisp images of the Disney landscape. At the very least, you'll want it for the iconic castle shot.
Whichever Disney park you're going to, expect to make memories. Ensure that those memories are picture-perfect with the right camera lenses.
---
Estos son los mejores lentes de cámara para capturar tu siguiente aventura Disney
Si estas buscando qué lentes traer contigo en tu siguiente viaje Disney y capturar fotos increíbles tenemos estas cuatro recomendaciones:
-Canon 24-105 mm f/4
-Canon EF 70-200mm f/2.8L IS USM
-Sigma Art 35mm 1.4
-Sony FE 12-24mm f/4 G
Disclaimer - As an Amazon Associate, I earn from qualifying purchases.
---
Thank you for visiting the Disney Fashionista website. Be sure to sign up for our Daily Newsletter where we deliver the best in Disney Fashion, Travel, Makeup and More to your inbox! You can find us all over the internet at Twitter, Facebook, Instagram, and even Pinterest!