One thing that I love about fall is being able to rock as much flannel as I want without people looking at me like I've lost my mind. With all of the Cakeworthy items that I have, it looks like a Disney-obsessed lumberjack lives in my house. Not that I'm complaining. Now I have even more options with the Disney Flannel that has been popping up recently.
There are two zip-up options available. The first has classic black and red flannel colors. Forky, from Toy Story, pokes his head and body out of one of the chest pockets. He totally looks like he is actually there with you!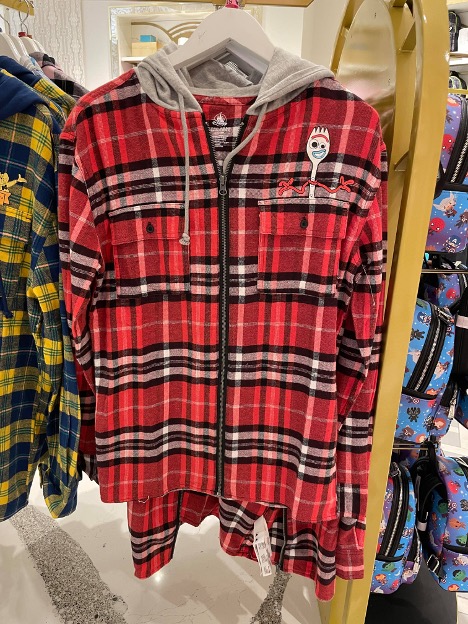 A larger version of Forky is on the back of the shirt. Here he looks very confused. Almost as though he isn't really sure where he is going or why he is on a shirt. There's even a gray hood for an extra level of warmth and protection from fall showers.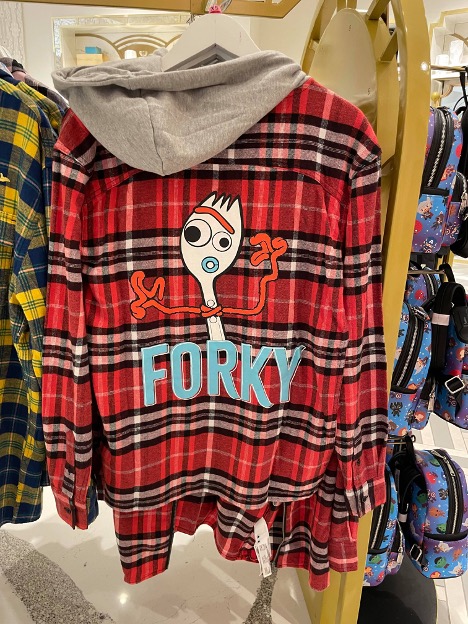 The second option is The Three Caballeros zip-up flannel. This blue and yellow flannel reminds me of the characters on the shirt. The colors go so well with the theme! Like Forky's shirt, there is a hood for added warmth.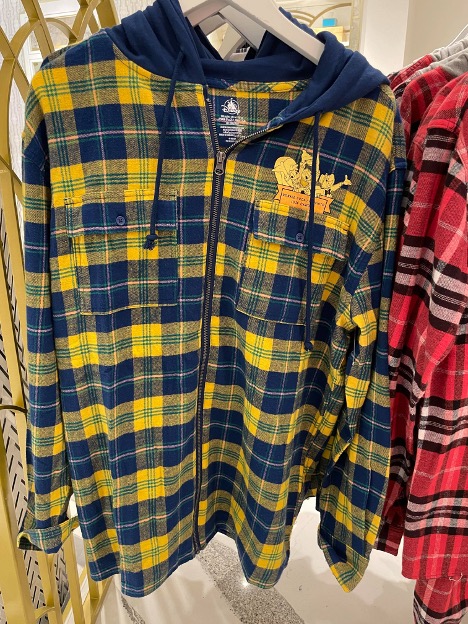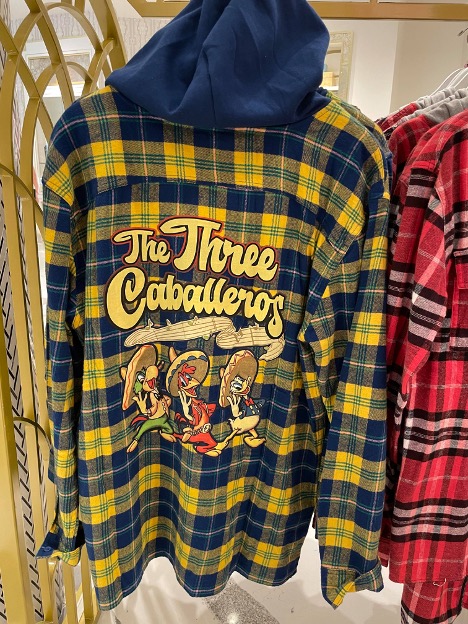 There are also two classic button-up shirts. This has been the year of Stitch, so of course, he made an appearance on one of the shirts. Stitch is screaming from one of the pockets on the front of the shirt.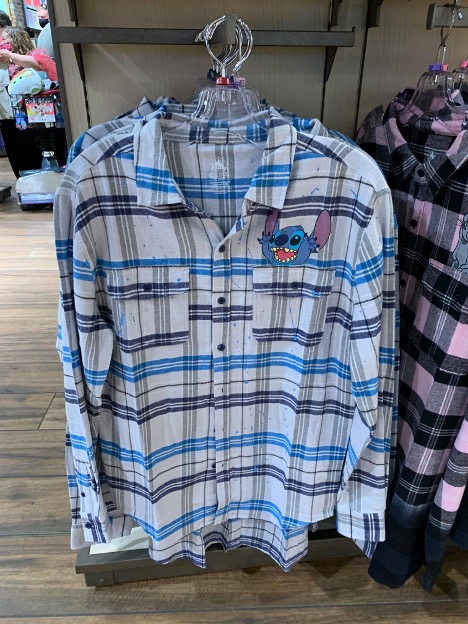 Stitch can be seen going a little crazy on the back of the shirt. This off-white shirt has blue and gray stripes, but it doesn't stop there! It took me several looks, but I finally noticed that dots of Stitch-colored blue paint splatter the shirt. I love a good theme and this totally goes with all of the crazy antics that Stitch has been known to get up to!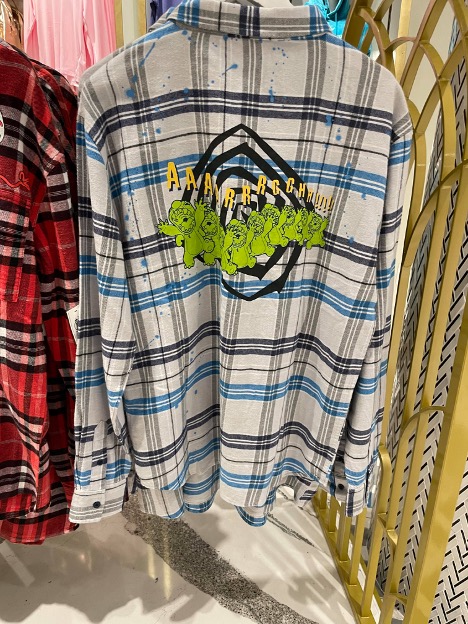 Finally, you can pick up the Remy flannel. I didn't discover Ratatouille until last Christmas and since then it has become one of my favorite Disney movies! Remy stares out coyly from the pocket of the shirt. There's no way that he would ever put a hair in your soup!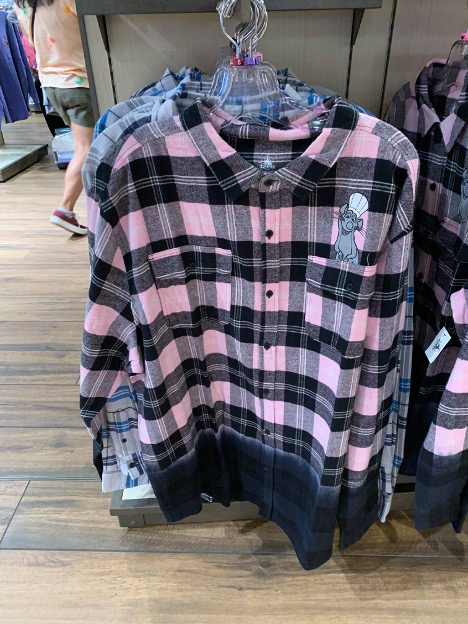 Remy grasps a wooden spoon and dreams of Paris on the back of the flannel shirt. This pink and black flannel has an ombre colored bottom. The typical flannel look fades into black at the bottom.
You can get all of this Disney Flannel when you visit one of the Disney parks! I'm hoping that it will also be available on shopDisney.com so that I can pick one (or all of them) up to wear this fall.       
Disclaimer - As an Amazon Associate, I earn from qualifying purchases.
---
Thank you for visiting the Disney Fashionista website. Be sure to sign up for our Daily Newsletter where we deliver the best in Disney Fashion, Travel, Makeup and More to your inbox! You can find us all over the internet at Twitter, Facebook, Instagram, and even Pinterest!