It's not every day that I find a new t-shirt that I can't live without. Well, folks, today is one of those days! These Castle Shirts are calling my name. They are different, fun, and a great option for a family trip to Disney.
There are four fabulous options to choose from! The first two are for those lucky individuals who are going to either Disney World or Disneyland this year! The Castle Is Calling family vacation shirt comes in SO many sizes and colors, there is something for every family member. Even those who aren't quite on board with the matching t-shirt idea. You can select the Sleeping Beauty Castle Shirt.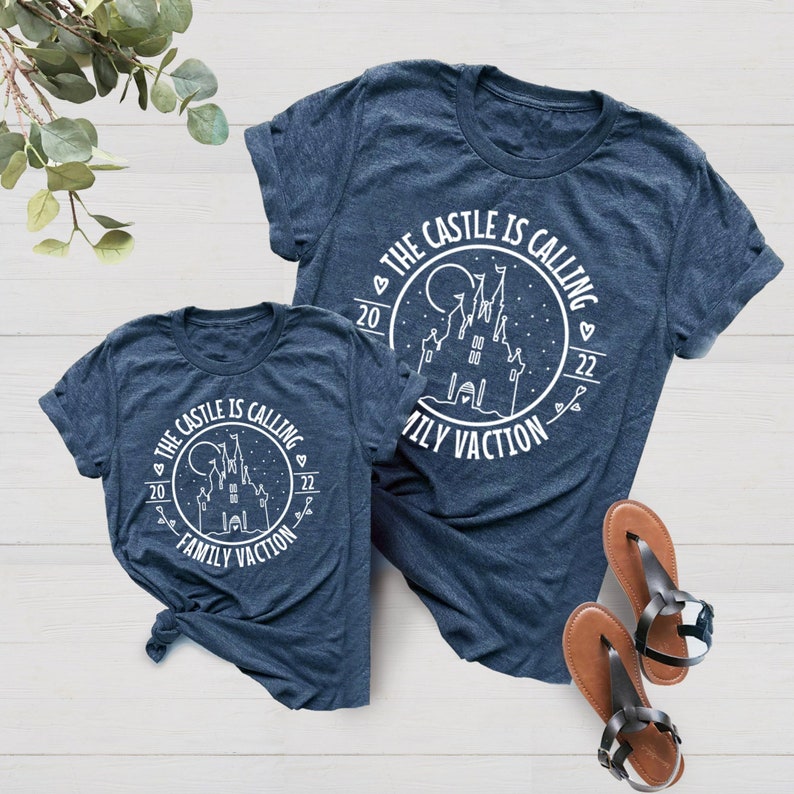 Or opt for the Cinderella Castle Shirt if you are going to Disney World.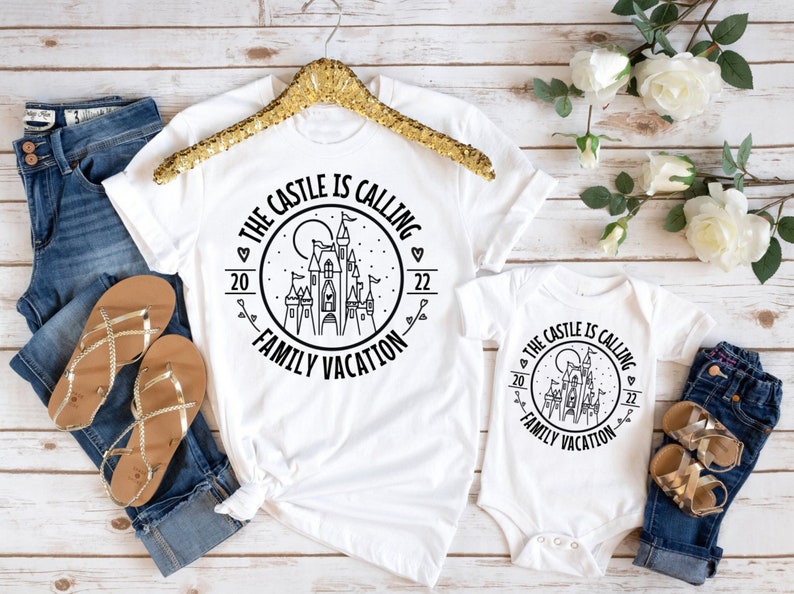 If you aren't going to Disney this year, but still want one of these cute shirts, you're in luck! The other two shirts say, "The Castle is Calling and I Must Go". A detail that I really like is that the Cinderella Castle version of the shirt has 1971, the year that Disney World opened on it.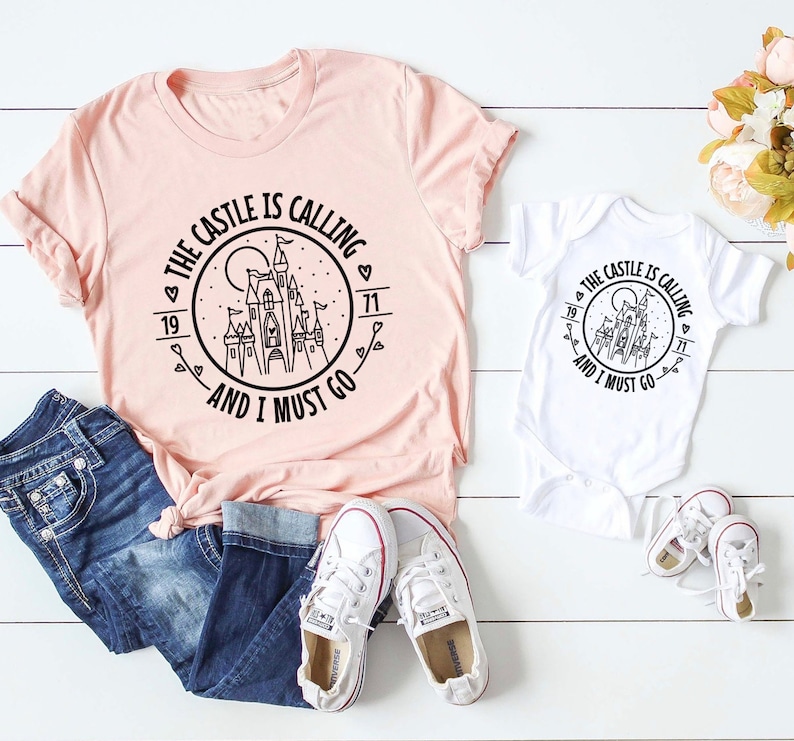 The Sleeping Beauty version of the shirt has the year that Disneyland opened.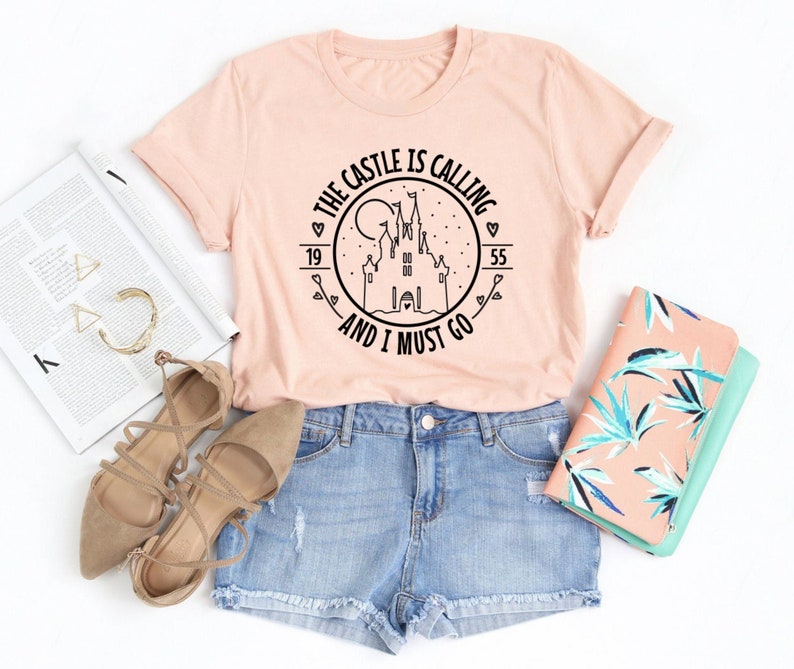 I have been back and forth about which version to buy. I think that I will get the Disneyland version because I have never been and it is about time that I got there. But, even as I am typing this I keep on changing my mind. That just means that I might have to get both of them!
You can get all four of these amazing Castle Shirts from the Etsy shop MarleyandMeShop HERE. Prices start from $22.45 and then go up depending on which option you select. And as I mentioned before, the possibilities are endless. They have everything from women's long sleeve shirts and tank tops to bodysuits for infants and toddlers. The color choices are also pretty wild! There's everything from Deep royal to Eggplant. You can even get your family member's names on the back of the shirts. I think that would be perfect for making sure that nobody gets lost. I also think it would be nice to do your family's last name if you were going on a Disney adventure together.
Are you ready to see Cinderella Castle in person? Make sure to reach out to Small World Vacations! They are the preferred travel agent of Disney Fashionista. Let them know we sent you, and you will receive a special gift from us!
Disclaimer - As an Amazon Associate, I earn from qualifying purchases.
---
Thank you for visiting the Disney Fashionista website. Be sure to sign up for our Daily Newsletter where we deliver the best in Disney Fashion, Travel, Makeup and More to your inbox! You can find us all over the internet at Twitter, Facebook, Instagram, and even Pinterest!