Rocklove Jewelry has introduced 5 new pieces Disney Princess jewelry. I am over the moon for these beautiful pieces. These accompany an already magnificent line of accessories from this company. Just 4 short months until Christmas and I'm getting my list ready! There is TrueLove for Disney x RockLove Jewelry.
SNOW WHITE Articulated Wishing Well Pendant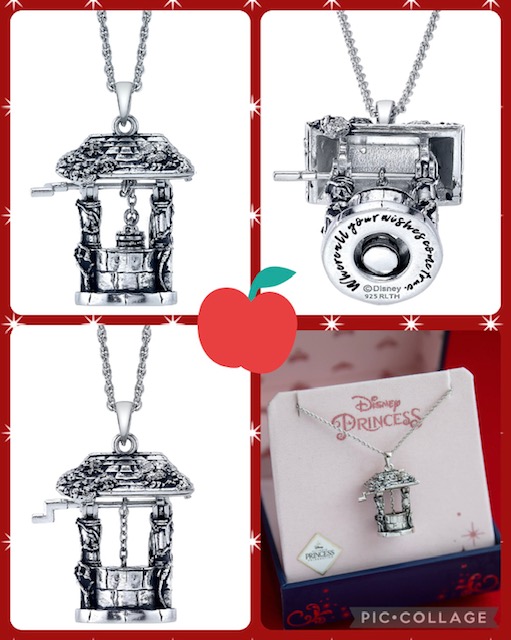 Ok, this will be the first one on my Christmas Wish list! Snow White fans will Whistle while they work wearing this Wishing Well Pendant. The crank on the well ACTUALLY moves the water bucket up and down the feature. Beautiful details are crafted onto the well and the bottom is inscribed with "Where all your wishes come true." To add this necklace to your Christmas list, click here.
CINDERELLA Spool & Thread Pendant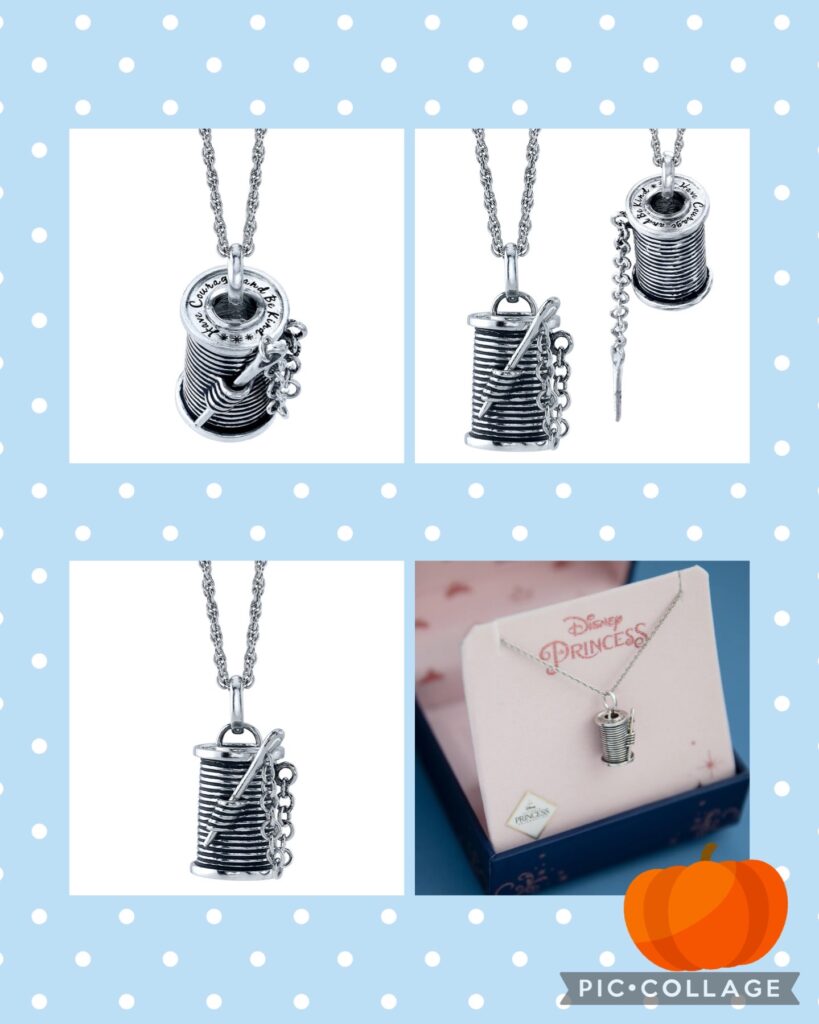 Second, we have an adorable Cinderella charm. The moveable sewing needle can be slipped into the side of the spool of thread. Can't you just see the mice helping Cinderella with her gown? The motivational phrase "Have courage and be kind" is engraved on the bottom of the spool. A valuable lesson for every Fashionista!
BEAUTY AND THE BEAST Stained Glass Collection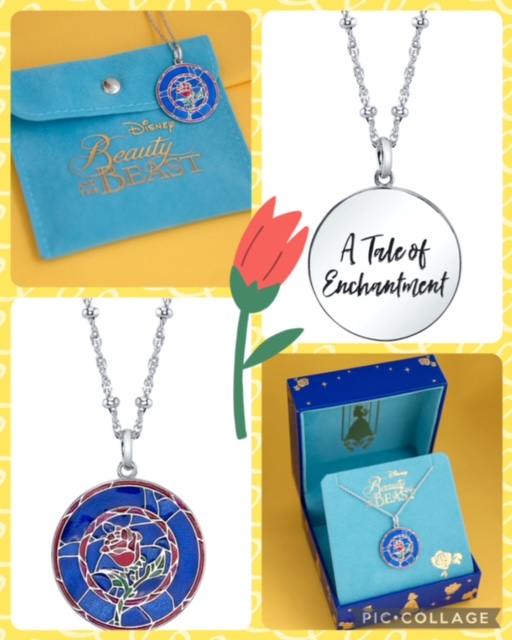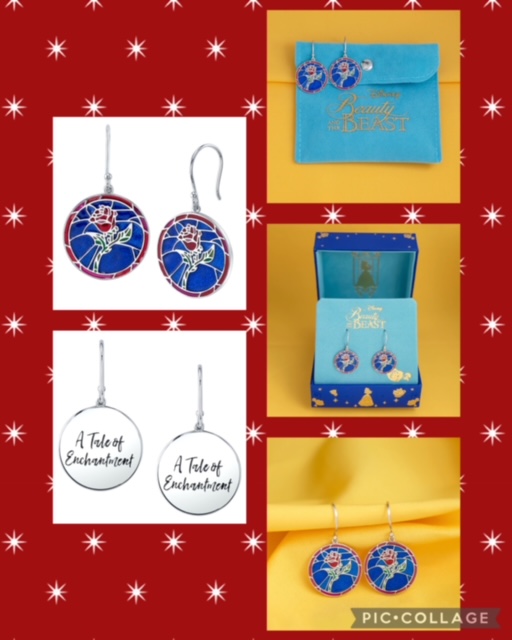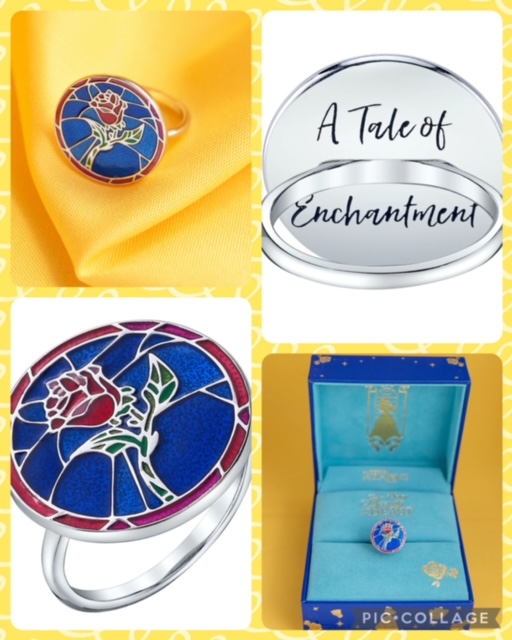 The next three pieces truly are a tale of enchantment.
The matching necklace, earrings, and ring showcase the enchanted rose against blue stained glass. Whether you want an individual piece or multiple they are definitely a beauty for your collection!
What I love most about these charms are the moving pieces. Rocklove explains the movement of these charms as an homage to Victorian Era mechanical charms which told stories with movement by use of links or hinges. That is priceless to me! Don't you love jewelry with character? I also adore the inspirational messages that are included on the pieces. Fall in TrueLove for Disney x RockLove Jewelry!
Disclaimer - As an Amazon Associate, I earn from qualifying purchases.
---
Thank you for visiting the Disney Fashionista website. Be sure to sign up for our Daily Newsletter where we deliver the best in Disney Fashion, Travel, Makeup and More to your inbox! You can find us all over the internet at Twitter, Facebook, Instagram, and even Pinterest!